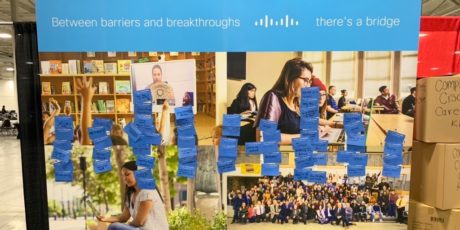 Canada Perspectives
Where did you sleep last night?
Last night, armed with a sleeping bag and a piece of cardboard, I slept outside.
It was cold. It was dark. But for one night I gave up the comforts of home knowing that I was doing it so that youth at Covenant House Toronto can ignite their potential. And I wasn't alone.
When I was first asked if I would join Cisco colleagues from all across North America to sleep out in support of Covenant House – it didn't take me long to say yes. Because homelessness is something that we are all sadly too familiar with in Toronto. Because at least 4.2 million young people across North America experience some form of homelessness in a given year. Because 700,000 of those are between the ages of 13 and 17 – and 6,000 Canadian youth are homeless every single night.
Forty-six per cent are fleeing violence at home.
Forty per cent identify as LGBTQ.
Seventeen per cent were victims of sex trafficking.
I started last evening with a gala celebration. I was honored to be named one of Canada's Most Powerful Women by WXN. It was a humbling experience, and a dazzling evening of celebration of 100 incredible women – building businesses, driving change, mentoring, inspiring – it was an extraordinary night. As I was on the stage, I thought about my purpose, voice, my privilege and my opportunity to use all that had been given to me as a force for good. This is my responsibility. To learn it, to earn it and to return it. Leaving a black tie gala and going right to the street was a jarring and powerful contrast and reminder of the importance of empathy. I understand my obligation not only to raise money to help with outstanding, high impact programming that Covenant House delivers, but also to raise awareness of a grim reality we face in this city. We need to do better. We need to do more.
And so alongside 83 other leaders in Toronto, and 500 of my Cisco colleagues worldwide, I pledged one night to help those that need it most. And I am so happy that I did.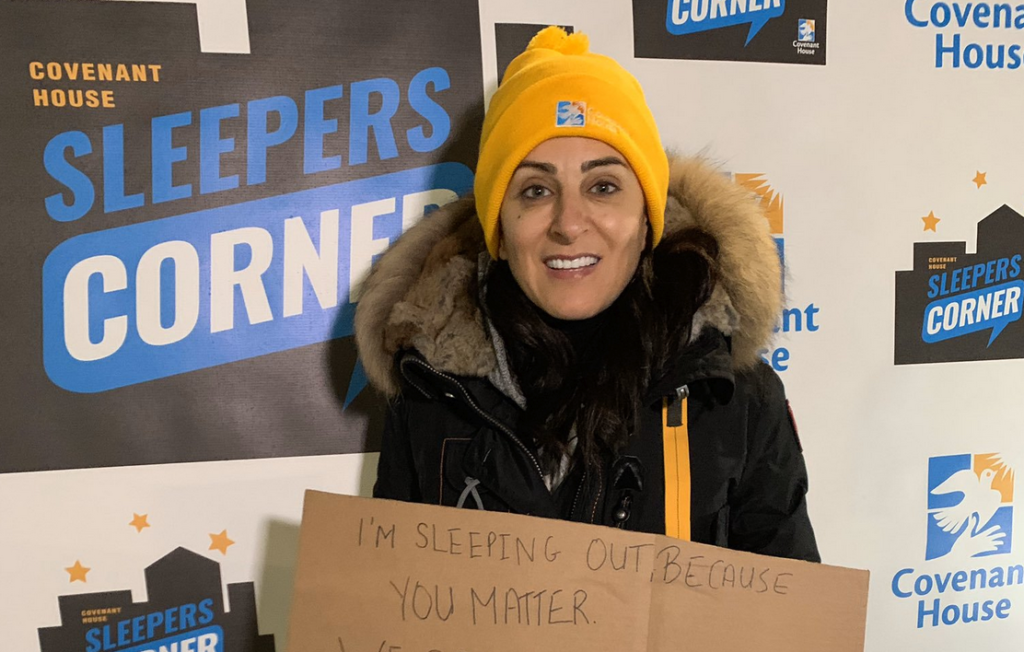 I am proud to do what I can as a leader to help change these numbers. I am proud to work for Cisco, an organization that has pledged to fight poverty and homelessness globally. Our CEO, Chuck Robbins, has committed $50-million to address homelessness in Santa Clara, California and in 2016, we made a conscious commitment to positively impact the lives of 1 billion people around the world by 2025.
Giving back is one of Cisco's six guiding principles and a core component of our company culture. I am humbled by the work my team in Canada has done to give back to those we can help, from our local commitments to food banks and Habitat for Humanity, to the 1,000 winter care kits we packed alongside our customers and partners at Cisco Connect Toronto.
I have experienced challenges in my life. I have been in situations where I wished I could give more to my children, and I worked incredibly hard to get to where I am today. But I didn't do it alone. I needed help, I needed a support system and I received.

That's why last night's sleep out, and all the ways we give back, are so important to me. Everyone, especially youth, deserve a chance. This is what drives me to give back.

Around the world, we set a $1-million fundraising goal for the Covenant House. I'm ecstatic that we surpassed this goal, raising over $1.5-million! But this is just the start. Homelessness and the social determinants of poverty cannot be solved in one night. But I do hope my participation last night will inspire you to help in your own way.

Learn more about Covenant House and Cisco's Commitment here.

Tags: