Corporate Social Responsibility
The art of sharing over video
Sometimes, the best ideas, unexpected creativity, and powerful things happen when you mix kids, culture, and technology.  When we cross the digital divide, ideas are shared, distances shrink and creative expression flourishes.
Six years ago, we installed a high definition TelePresence unit in a Grade Six classroom in Iqaluit, Nunavut. We connected the students to scientists, to mentors, and to other kids across Canada. The response was immediate and powerful. And from that one school in the Arctic, this year Connected North will reach 41 schools serving nearly 10,000 students. Our teachers and classrooms are always asking for more experiences and more connections. And as the number of students has grown, so also has the number of museums, galleries, mentors, artists, musicians, scientists, and athletes who connect with students every day to share their passion, expertise and talents. You name it, this program will find a way to connect it! If a student or teacher has something they want to know more about, the Connected North team will link them with an expert or institution over real-time video so they learn directly from the source. From the stage of the Globe Theatre in London, England to the exhibits of the Art Gallery of Ontario [AGO] – Connected North is a bridge to new opportunities for remote classrooms.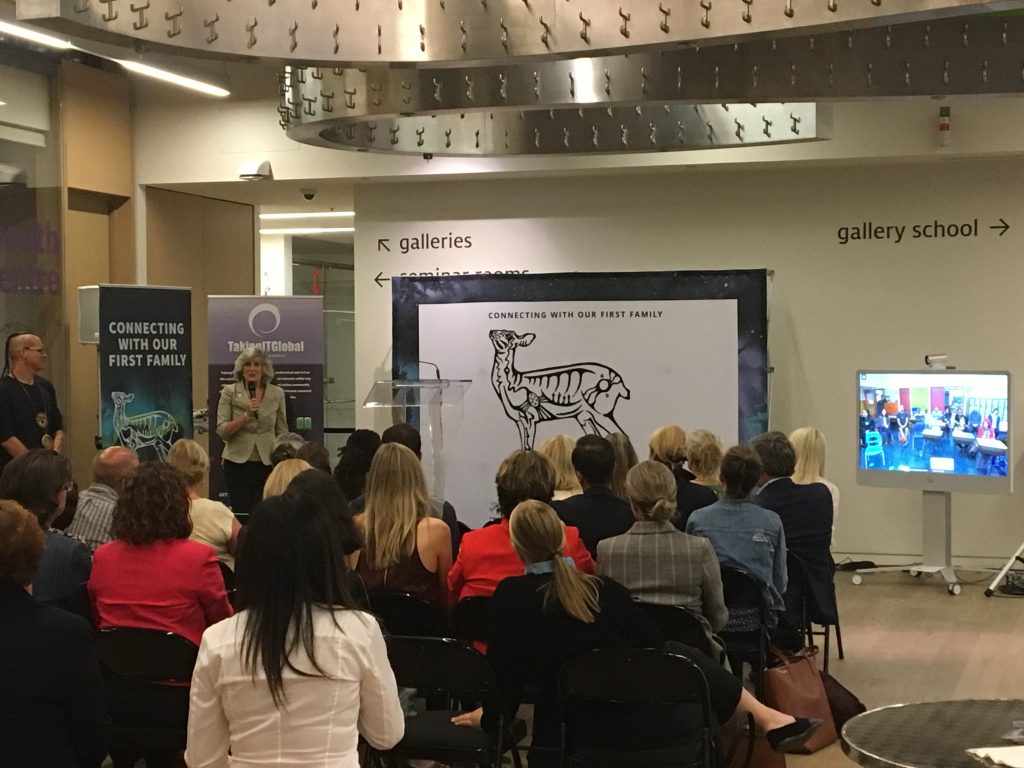 Importantly, we have many amazing Canadian content providers that have embraced the use of technology to make 21st century learning a reality.  The National Gallery of Canada, the Winnipeg Art Gallery, the Royal Ontario Museum, the AGO, the Vancouver Aquarium and the Ontario Science Centre are among those who have joined us on this digital journey. These institutions provide fantastic virtual field trips to our schools, allowing their exhibits and programs to reach students who don't have the chance to visit in person.
One amazing example is how the AGO brought to life their collection of on-the-land artists to the Mine Centre School. Mine Centre is home to a small school of 65 students from Kindergarten to Grade 8 located an 18-hour drive northwest of Toronto. Hopping on a school bus for a field trip to the gallery is not really possible. However, thanks to TelePresence, the students were able to view powerful works by Indigenous artists, learn about the history and techniques surrounding each piece, reflect and then create art of their own. This was just one of seven video sessions the AGO completed after they officially joined the Connected North Network as a content provider a few short months ago.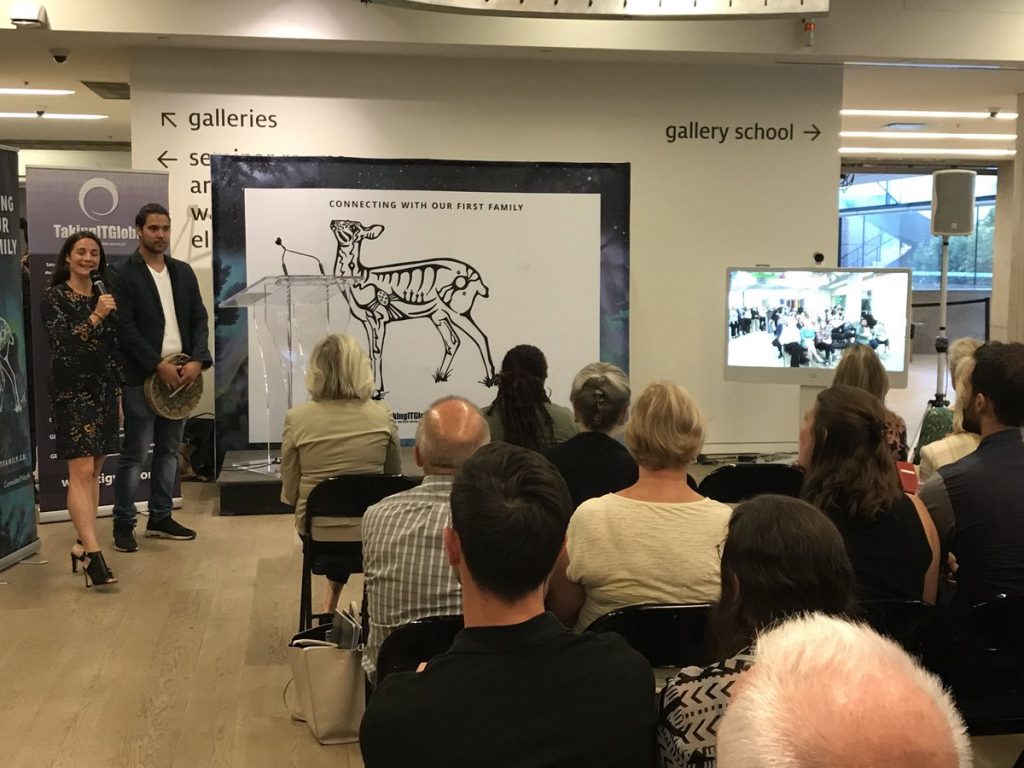 The AGO also partnered with TakingITGlobal and the Connected North program on the exhibit Connecting With Our First Family, created by contemporary Anishinaabe artist and Story Teller Nyle Miigizi Johnston. This exhibit features 27 large-scale line drawings shown the Community Gallery, and now the students can tour the gallery virtually with Nyle providing an artist "talk" in-person via video. This exhibit supports students and educators in the process of understanding the Anishinaabe Nation, through the avenue of art, no matter where their classroom is located.
We bring experiences and inspiration to the doorsteps of classrooms across the north every day.  We believe that students in the north deserve the same access to opportunities as students in the south. Distance is no barrier to us in helping spark a student's imagination. As we kick off a new school year, we would like to thank everyone who has helped us bring the magic of Connected North from Skidegate, BC to Cape Dorset, Nunavut – and points in between.  Make sure to visit our website and follow us on Twitter for program updates throughout the year, and if you want to help us connect more schools, please donate! Together we are building a network of learning, sharing and hope that is connecting the youth of our nation to experiences and opportunities like never before. And, like all great learning experiences, we are building student's success – in school and in life!

Tags: