Collaboration
Are meetings getting your employees down?
We've all been there – those days where your calendar is full of meetings and you know you aren't going to get any actual work done. Or being stuck in traffic to get to that meeting that just has to be done face-to-face. And then, stuck in traffic travelling home. Or worse: being stuck at the airport.
There's no denying that seeing someone in person can make a huge difference in how a meeting flows. With 65% of communication being non-verbal in nature, a phone call isn't going to cut it. But the costs of always meeting in person, both in financial and human terms, can be high. Gas prices and plane tickets are skyrocketing, and travel time eats into your employees' productivity (and their personal lives).
Is there no hope? Are meetings doomed to be a waste of time, effort, and money, bringing your employees' lives to a grinding halt?
Have no fear, a (technology) solution is here: video and web conferencing.
WATCH: Six Ways to Own a Conference Call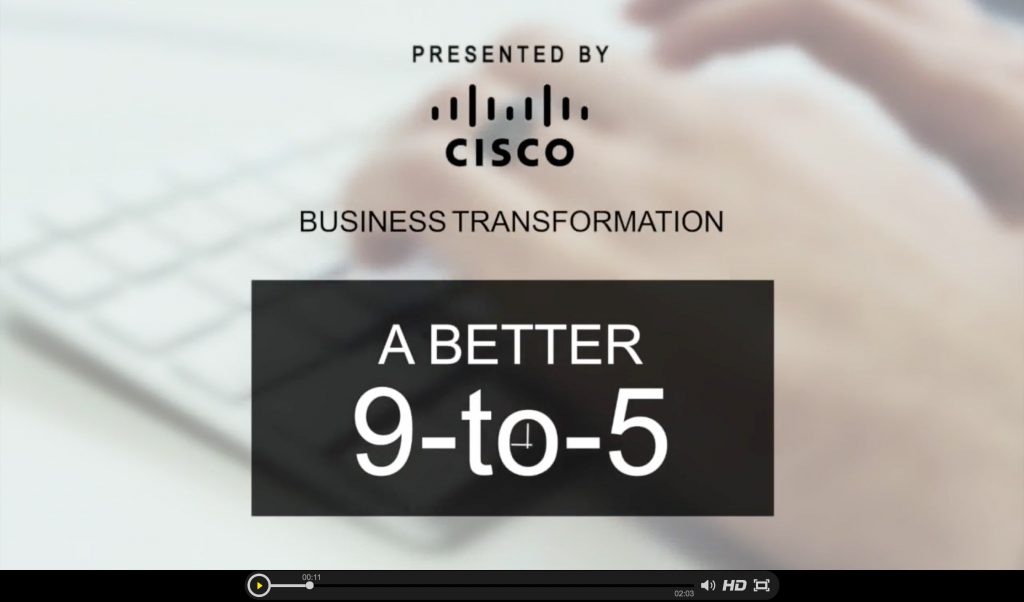 Video and web conferencing is a way to bring people together, without having to physically bring them together. It gives employees the flexibility to work from wherever is most convenient and productive for them – the office, their home office, or even on the road. Think how much happier Stan from Calgary  would be if he didn't have to fly in every month for the departmental meeting.

And it's not only the out-of-towners who benefit. Commute times are getting longer and the ability to work remote, and still be effective, is a benefit employers should not discount. Need more proof? 68% of HR professionals believe that a flexible work model is a competitive advantage.

So why shouldn't all meetings simply be held over the phone? Although phone calls provide all the benefits listed above, they also have significant shortcomings that could impact your bottom line.

Meetings facilitated by video conferencing allow participants to read tone of voice, body language, and the thousands of other subliminal cues humans subconsciously process. Unlike a phone call, video conferencing allows us to do what comes naturally – resulting in more productive, and impactful, discussions. Just remember to turn the video on! Think of phone calls and videoconferences like the difference between listening to the baseball game on the radio and watching it on TV. There's a reason we don't go to a friend's house to listen to the game.

Video conferencing technology has many benefits for a company – if it works. So how do you avoid wasting 15 minutes at the beginning of a meeting while one person tries to get the video conferencing solution to work, hunts for the HDMI cable to share their screen with those joining remotely and so on and so forth? The answer is simple: choose technology from the leader for both Group Video Systems and Web Conferencing.

Then, view this infographic and discover the 5 business benefits of video conferencing technology.

Tags: