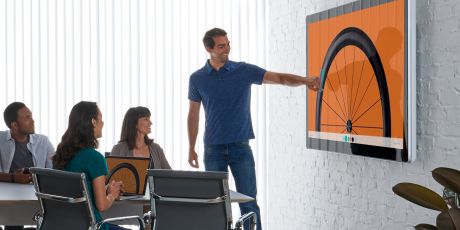 Services
From the Server Room to the Boardroom: My perception of today's IT
Being in Information Technology (IT) for over 25 years has certainly opened my eyes to the transformation of the business and the role that technology plays. Our industry and the perception of IT has evolved … Information Technology is now the "it" crowd … a key stakeholder in driving a company's strategy in the boardroom to accelerate business transformation.
Turning tech talk to business speak
CIOs now expect their teams to help "sell" technology innovation to senior leadership and lines of business in terms they understand. ROI. New Business Models. Improving Customer Experiences. Predictive Analytics. These business imperatives need to be integrated into the IT business case. The daily demand on IT, as well as the need to scale, automate, and secure data is only growing … as do persistent day-to-day maintenance requirements. This makes it difficult to focus on strategy, critical for a business to succeed, which brings us to this new reality of how IT operates.
Working strategically with vendors to offload operations
I've been at Cisco for over 18 years and often heard us referred to as the internet plumber. But quite candidly, just like IT, we too have evolved. We are working with organizations big and small (CIO's and their teams, in partnership with lines of business), to advise, implement, optimize, and manage technology that will set up their business for growth in this digital age.
I cannot stress how important the planning stage is for getting it right. At Cisco Canada we have a Services team of dedicated experts that span the IT lifecycle, so you can easily move wherever business takes you, and can help:
Anticipate change and pivot quickly, securely, and confidently.
Extract maximum value from your resources today and as your business grows.
Ensure your business runs simply and securely.
We innovate to adapt our Services and offerings with changing market dynamics to ensure you stay current and competitive. Our expertise is at the forefront of pivotal industry transitions, and our solutions are designed to deliver what your company covets most: true business value.

Anyways, enough about us…I want to hear about you. How is your IT evolving in this digital era?

Visit Cisco.com for more insights.

Tags: