Enterprise Networks
Connect the Unconnected: Re-shaping Mobility with CMX
If you're anything like me, outside of the office I tend to use my phone for just about everything but phone calls.  I'll check my emails, skim through social feeds, listen to music, perhaps pay off a few bills—and for most of us, this is a pretty standard routine.   And it's exactly this 'always-on' disposition that has opened up infinite opportunities for businesses to reach customers in new, innovative ways like never before.
Yes folks, we are most definitely living in the omni channel era—where the lines between physical and digital continue to blur, empowering us to consume what we want, when we want it.
By the Numbers
In a recent IDC report, retailers stated 'the most profitable shoppers are those who shop across all available channels, spending on average at least 30% more than single-channel shoppers because of the added convenience and engagement.  Enterprises are harnessing innovations in wireless to do MORE—empowering the shopper to click, swipe, and choose with intelligent apps both in-store and online. In short: it's all in the perceived experience.  That personal touch can make a big difference on revenue streams.
Here are some more eye-opening stats to consider:
Detect, Connect, Engage… GROW
Cisco CMX (or Connected Mobile Experience) is taking enterprise wireless networks to new heights, delighting customers and employees alike with the ultimate user experience.  The platform not only optimizes and eases WiFi access, but the real differentiator lies in the dashboard-style analytics, transforming your network into a powerful engine for customer and location-based insights. Here's how it works: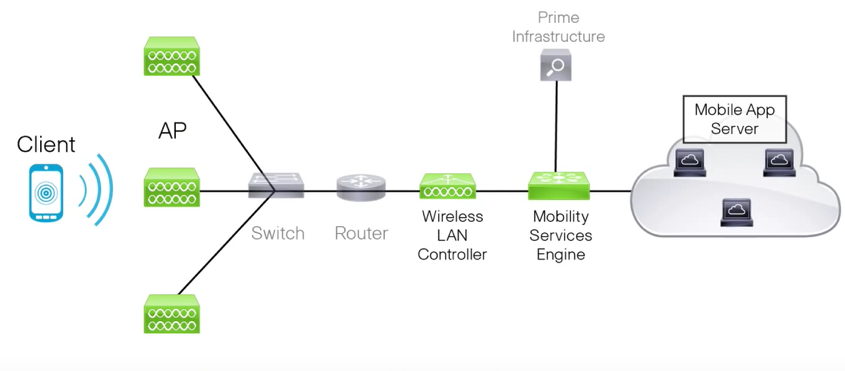 WiFi-enabled customers receive real-time notifications on their device in the form of promotions or special offers from Company X, and are enticed to sign onto the guest network via email or through social media credentials;
Behavioural data is then tracked and monitored over time, to allow for continued engagement based on patterns and interests, following the customer on their journey using easy, pre-programmable apps to share relevant content and information they actually want;
CMX operates on an open platform, allowing for customized applications, splash pages, and more to keep the guest experience appearing new and fresh– all while increasing overall traffic flows, sales, and the number of repeat, happy customers along the way.
If innovation is raising the bar as the new status quo in mobility, CMX is the unequivocal solution for customer-centric organizations of any size. And as part of our growing DNA portfolio, scalable deployment options are available either on-premise, or hosted in the cloud– allowing the flexibility to choose what best meets your unique business needs (and budgets).

Are you ready to meet the needs of today's omni-channel landscape? Accelerate your digital journey with CMX to engage more customers and boost business results. Learn More:

Click here to see Connected Mobile Experiences (CMX) at-a-glance

Let Cisco Services help you plan, deploy, and optimize mobility experiences

Tags: