Collaboration
Why a Collaboration Vision Matters for Bringing Lines of Business Together
Over the course of this series, I've talked about the value of collaboration for making enterprises more successful and the role played by communications technologies to make this possible. Conversely, I've also looked at the challenges facing IT to fully leverage today's collaboration solutions along with how the dynamics of enterprises act as inhibitors against these intentions.
The nature of large enterprises and collaboration technologies are each complex in their own ways, and IT must manage both, and that brings us to the final post in my Collaboration Insights series. Vendors offering collaboration solutions are really just one piece of the puzzle that IT needs to pull together into an overall plan.
On a broader scale, IT has to sell the virtues of collaboration across the organization. Not only does management need to be sold on the business case, but employees need to buy into the personal productivity benefits, plus line of business managers need to buy into this as a better way to drive team-based results. 
Dealing with Shadow IT
To further understand how daunting this can be, consider present day realities. I could write many posts along this track, but will touch on one common example here – Shadow IT. Despite best intentions to serve the overall needs of the enterprise, IT often runs up against gaps that simply cannot be filled, either at all or on a timely basis. These are the conditions that give rise to Shadow IT, and while this can lead to effective solutions, they don't always align well with enterprise-wide priorities such as collaboration.
While there certainly is merit for innovation coming from anywhere inside the organization, Shadow IT initiatives within a specific department or business unit can undermine IT's efforts to serve the business as a whole. Rather than leave this unchecked, IT can take a more inclusive approach to welcome these forms of innovation and look for opportunities to make them part of an enterprise-wide collaboration platform.
The key here is to clarify that Shadow IT projects are condoned, but that IT wants to be informed throughout the process. This approach actually empowers both parties; namely validating Shadow IT as a conduit for innovation, and positioning enterprise IT as being more engaging and less controlling.
Ultimately, this puts IT in the role of a leader rather than a follower, making it easier to step up and own collaboration. Strategically, IT is in the best position to do this, since collaboration should be a horizontal solution for everyone, not just a specific department or line of business. My last post touched on this in terms of making collaboration strategic, and I'll now extend that for IT to have a vision to drive this strategy.
Creating a collaboration vision
By nature, each LOB has its own agenda and corporate targets to achieve. Regardless of how independent LOBs may be, there will always be a need to work together – to collaborate – with a common objective. Just like how employees must work together, things become more challenging when the numbers grow. Two LOBs may not require much help, but when several LOBs must pool resources, ideas, data, etc., they really need a common platform. This scenario goes well beyond what Shadow IT can address, and serves as a prime example of the enterprise-wide collaboration vision that IT needs to both create and own.
The real value-add here comes from IT showing how this vision makes it easier for LOBs to collaborate, as well as for individual employees. While LOBs need to operate independently, they must also see how the whole is greater than the sum of its parts for making the business more successful. This is the power of seamless collaboration, where the platform is easy for everyone to use and does not get in the way of achieving shared outcomes.
For IT to sell this vision convincingly, they need to choose collaboration technology partners that have the same vision and understand how to support it. That's where IT has some of homework to do, but when that piece is covered, IT will be empowered, knowing that they can deliver this capability enterprise-wide.
Not only does this bring LOBs closer together, building consensus on how best to collaborate – without threatening their internal workings – but it diminishes the need for Shadow IT initiatives that conflict with or undermine collaboration solutions. That's a winning approach for IT to own collaboration and play a more strategic role as the business comes to rely more on technology-driven trends to drive growth.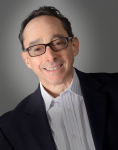 Jon Arnold is Principal of J Arnold & Associates, an independent telecom analyst and strategy consultancy based in Toronto, Ontario. The consultancy's primary focus is providing thought leadership and go-to-market counsel regarding IP communications and disruptive technologies, such as VoIP, mobile broadband, contact centers, telepresence/video, unified communications, collaboration, SIP trunking, cloud communications, session border controllers, and social media.

He has been consulting about these technologies since 2001, and can be followed on his widely-read Analyst 2.0 Blog, along with regular commentary on Twitter and Linked in. In March 2014, Jon was named a Top 100 Tech Podcaster by GetVoIP.com, and other blog accolades can be found on his full bio on the JAA website.

Jon also contributes to other publishers and portals, such as UCStrategies, Ziff Davis, ADTRAN, TechTargetand Internet Telephony Magazine; speaks regularly at industry events, and accepts public speaking invitations. He is frequently cited in both the trade press and mainstream business press, serves as an Advisor to several emerging tech/telecom companies, and also works with companies of all sizes to help monetize their patents and intellectual property.

Tags: