Cisco
How Cisco Powers the Mid-Market
By Karim Remu,  Director of Systems Engineering, Mid-Market, Cisco Canada
The Mid-Market is North America's economic engine. In fact, Deloitte's 2013 report on the mid-market revealed that the United States and Canada are the two most important markets for these organizations. It also revealed that mid-market businesses are poised for growth, taking a realistic view of the economy and its opportunities.
As part of the Canadian mid-market team I can say this is absolutely true. I have the unique opportunity to meet with CIO's, directors, managers and business stake holders from a very broad range of industries across Canada. Everything from manufacturing, medical labs, retail chains to waste management companies – and each with their own set of unique challenges.
But there are a few challenges they all have in common, and not surprisingly, they are the same faced by their enterprise peers.
Mid-market companies want to grow and scale their businesses, retain and empower their employees and reduce costs. Employees want access to the corporate environment from anywhere at any time, they want to bring their own devices (BYOD) and they want it all integrated seamlessly.
[youtube https://www.youtube.com/watch?v=6-HoSpIEveM]

The challenge is how do these companies accomplish this while protecting their digital assets from cyber criminals? How do they mitigate risk at the same time? How do they provide the right access to the right people, profile devices and prevent malware intrusion without adding a significant amount of complexity? Cisco Unified Access is the key with our One Policy, One Management and One Network architecture. Have a look at this interactive demo to see how easy Cisco Unified Access can be!
Cisco has the solution. In fact, we pioneered the BYOD revolution. Cisco today provides full corporate access and self-provisioning to thousands of employees worldwide via their own laptops and mobile smartphones. And we do it all safely and securely! Want to know how a retail mall is learning more about their customers' shopping behaviours, or how they are providing an enhanced customer experience via Cisco wireless? Or perhaps how a manufacturer is enhancing their employees' productivity at the same time as elevating employee safety? You can find real world use cases on our website that demonstrate how Cisco Wireless and Unified Access are providing true value to our customers in manufacturing, retail, government, hospitality, oil, mining and much more.
So what does all this mean for Canadian mid-market organizations poised for growth? Cisco Unified Access takes away the complexity and inconsistency of deploying secure network access to your highly mobile workforce. This gives them access to mission critical data, apps and collaboration tools to increase their productivity and allow them to work anywhere at any time. The world is now your new office!
I'll leave you with one last example of a real world solution, a solution we implemented right here at Cisco. Now you're probably thinking that Cisco is NOT a mid-market company by any stretch of the imagination, and you would be right…but my team is.
A team of 22 sales people and 10 engineers serving thousands of customers across Canada. As a matter of fact we're the Canadian mid-market sales team and our business challenge was getting the right information to our customers in a timely manner. Traditionally our sales people would go onsite to meet with customers like you, get an understanding of their business requirements and then have to return back to the office, engage an engineer to architect the solution and create a Bill of Materials, and then send it to the account manager – who would then go back to visit the customer and present the data.
The entire process could take days before the customer was presented with the information so they could make their decision. This certainly didn't allow us to scale. So what did we do? We created a mobile application that would allow our sales team to create a request for any kind of documentation or Bill of Materials on the spot via their mobile device.
This enabled us to get the data they needed back in customers' hands within hours instead of days. Take that new workflow and multiply it over a number of customers and you've just scaled and grown your business. Securely. Via Cisco Unified Access!
Regardless of the size of your business or the complexity of your network, the bottom line is that we have the right solutions to enable your workforce and drive your business outcomes. Need advanced on-premise solutions which your IT department can manage? Cisco's Unified Access and Identity Services through our Identity Services Engine (ISE) are the answer.
Have a limited IT department but need strong security, agility and user friendly solutions? Try Cisco's Cloud Managed solutions, such as our Meraki product line, and see just how easy IT can be.
To find out how Unified Access can transform your business, visit our website.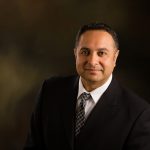 Karim Remu is the director of systems engineering for the Canadian mid-market at Cisco Canada. An IT industry veteran of 24 years, Karim worked as an engineer in the legal and public sectors for 10 years before joining Cisco in 1999. Previously, he spent nine years on the Cisco Advanced Services team supporting enterprise customers such as BlackBerry and RBC before moving to sales in 2008. He moved into his current role in 2012.

Tags: