Uncategorized
The Next 36's March Showcase at Cisco
The Next 36 community of young entrepreneurs, mentors and trustees gathered on March 4th at Cisco Canada's HQ to hear 13 venture pitches from 2014 cohort of The Next 36. While many gathered in Toronto for the event, others tuned in from Vancouver, Montreal, Edmonton and North Carolina via TelePresence to answer tough questions and hear feedback from the assembled business leaders.  N36 co-founder, Prof. Ajay Agrawal played host and moderator to  lively debates around a venture's potential– as when WIND Mobile's Anthony Lacavera "loved" a product idea that Rypple co-founder Dan Debow said "needed rethinking".
Cisco's hospitality included not just the communication tools for coast-to-coast dialogue, but also a luncheon and networking session where the young entrepreneurs could get one-on-one feedback from the assembled business leaders, professors and entrepreneurs, who are all volunteering their time to help. We were thrilled that Cisco's Paul Zed, Nitin Kawale and Willa Black were able to be part of the event, underscoring the personal commitment of Cisco leadership to innovation, excellence and Canadian prosperity. 
For the next two months the young entrepreneurs will work hard from their home campuses across North America, implementing feedback and working to hit their benchmarks by the time they meet next, on May 5th. Thanks to the people and technology at Cisco, who made our March Showcase possible, they are ready for the challenge.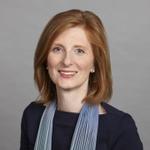 Author: Claudia Hepburn, Executive Director and Co-Founder of the Next 36

The Executive Director and Co-Founder of The Next 36, Claudia Hepburn is an entrepreneur and public policy specialist with a track record of leadership building innovative education programs. Before founding The Next 36, as the Fraser Institute's Director of Education Policy and Managing Director of their Ontario office, she founded Children First: School Choice Trust, the only Canadian program ever to win a Templeton Award for Social Entrepreneurship. In 2013 Ms. Hepburn ranked as one of Canada's Top 25 Women of Influence for her outstanding achievements in the NGO sector. She is a recipient of the Queen's Diamond Jubilee Medal (2012) and was named in the press as one of Canada's Ten Most Inspiring Women of 2006 and one of the 2008 Top 25 Canadian Women of the Year. Ms. Hepburn has co-authored many studies and edited a book on education policy. She is a director of Kids & Company, a national childcare company that won an E&Y Entrepreneur of the Year Award in 2012, of the W. Garfield Weston Foundation and The Fraser Institute. Ms. Hepburn has a BA from Amherst College, and an MA and B.Ed from the University of Toronto.

Tags: