Cisco
Is self-service the future at local banks?
By Bob Meara, Senior Analyst, Celent Banking Group
As Sebastien Ruest posted on this blog, the retail banking industry needs to evolve to succeed, and I completely agree. Actually, I recently wrote a post contesting that the future of the local bank branch will probably involve self-service.
In some parts of the world, the evolution is already underway, and it might seem like a common-sense evolution to the tech-savvy, but in North America self-service banking remains a contentious topic. In my post I discuss why self-service is so controversial by nature in the banking industry and how it's being used globally.
"Is there a future for in-branch self-service in North America? We think so. Based on a Celent survey of North American financial institutions fielded in July 2012, in-branch self-service is destined to become somewhat commonplace – particularly among credit unions, who appear to be roughly twice as likely to adopt compared to banks. This should be a wake-up call to the curmudgeons who see no future in self-service based on the mistaken notion that consumers won't be fond of the idea."
Read my full blog post here.
The reality is that banks that are beginning to adopt the technology are finding early success. Some of the benefits include reduced cost-to-serve, fewer errors, and demonstrably improved customer satisfaction. Moreover (counter intuitively perhaps) some financial institutions are enjoying substantial sales growth concurrent with in-branch self-service. An example is RHB Bank in Malaysia. Celent named RHB its' 2012 Model Bank of the Year for successfully implementing and launching a branch transformation initiative called Easy by RHB. Self-service was a key component of that initiative.
Are North American banks ready for a self-serve revolution or will branches continue to resist? Join me in Toronto on February 5th for a discussion on "What does the Bank of Tomorrow look like?" and voice your concerns and opinions about self-serve banking.
In my session, I'll address Branch Banking in a Multichannel World and what that means for North American institutions. This is an opportunity to network with you peers and hear from industry experts about the factors driving the acceleration of branch channel transformation, and I look forward to seeing you there.
---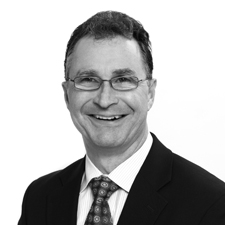 Bob Meara is a senior analyst in Celent's banking group. Mr. Meara's research focuses on the branch and ATM delivery channels, check and remittance processing, and cash automation technologies. A well-known authority on remote deposit capture, Mr. Meara has led multiple consulting engagements including several proprietary research projects involving financial services hardware, software, and the impact of self-service on branch banking.

Tags: