Cisco
Q&A Part 2: Focus Corp.'s IT director talks Cisco UC
In part one of our conversation with Focus Corp.'s IT Director Shaun Guthrie we talked about Focus' Cisco WAAS and BYOD deployments. In this second and final part of our discussion, Shaun explains why Focus recently migrated to a Cisco unified communications (UC) solution, offers tips for companies looking to make this same switch and provides a look ahead at Focus' future plans.
Cisco Canada: Tell us a bit more about your move to Cisco IP phones and communication software. How has consolidating your phone systems down to one single platform changed the way you work?
Shaun Guthrie: Until recently we've been using multiple legacy and end-of-life PBX vendors across our organization – 11 different vendors to be exact.   It was time for an update, and after some evaluation we decided to implement a 100 per cent Cisco solution.

We've implemented the Cisco 7945G as our standard handset along with the full feature set of unified presence, meeting place, Cisco Unified Personal Communicator (soon to be Jabber) and Webex Meeting Centre.  One thing that has really caught on in our organization is the use of a softphone as opposed to the traditional handset.  We have a 60 per cent adoption rate right now, which not only saves a bit of cost but reduces clutter on our employee's desks.
While we are still in the middle of deploying the UC solution across our offices, we know the single platform will significantly reduce the management of our telephony systems.  Our infrastructure administrators can now focus their time on more important things instead of managing multiple disparate systems.  On the flip side, the end user will experience a much more unified work flow.  They now have the ability to strike up a chat session instead of sending an email, or the ability to turn that chat session into a live conference/video call/desktop sharing session in just a few mouse clicks.
CC: What tips would you offer up to organizations going down the same path?
SG: Know that UC isn't just replacing your handset at the desk; it's a full collaborative suite that can help people communicate in a more efficient manner. You really need to understand your business' challenges when it comes to this type of technology. Are you going to incorporate your mobile work force? What about the Bring Your Own Device trend that is coming (or already here)? Will you allow those devices to tap into this UC infrastructure?
Because there are so many different solutions and ways to implement this technology, it is my opinion that you find a Cisco partner with the expertise, knowledge and proven track record of implementation to ensure a successful UC deployment.
CC: What about plans for the future? Any new projects using your Cisco technology on the horizon? Looking to invest in any other Cisco products?
SG: Our UC project will extend at least into FY13 as we are not doing a rip and replace of equipment.  Once everyone is unified on Cisco's Unified Communications platform we plan to build upon that technology with the TelePresence line of video conferencing.
Lastly we are looking at replacing some aging networking infrastructure and have our eyes on the Nexus 5000 Series of Switches, which opens up a whole different set of possibilities that will help us provide a robust service delivery.
Our thanks to Shaun for sharing Focus' story with us.  If you'd like to be featured in an upcoming Cisco Canada blog, or have questions for Shaun, leave a comment below.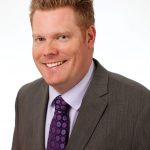 Shaun Guthrie, director of information technology at Focus Corporation, is responsible for leading and inspiring a dynamic group of IT professionals that utilize cutting edge technology to advance his organization's innovation and service delivery.  He is also responsible for the enterprise's IT strategic planning, development, implementation of innovative technology and service delivery to support the organizations overall operations and direction. Shaun is an avid outdoor enthusiast; during the winter he can be found Skiing the Canadian Rockies and during the summer he's hiking or climbing them.

Tags: