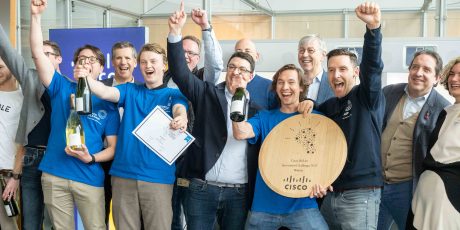 Digital Life
River Cleanup wins fourth Cisco Innovation Challenge
River Cleanup is the grand winner of our fourth Cisco Belux Innovation Challenge and the first non-profit organisation to go home with the top prize. River Cleanup is a global network organisation that prevents plastic from reaching our oceans by cleaning up rivers, changing behaviour and transforming organisations. The team took part in Cisco's innovation challenge to improve the collection of collected plastic.
Seven teams have taken part in the Innovation Challenge 2023. This year's themes were IoT, Mobility & Smart Building. Besides River Cleanup, Infrabel, KBC, Paradigm.Brussels, RTL, Service Public de Wallonie (winner of the 2023 Public Prize, and our overall winner in 2020 ) and Trifinance also signed up to the annual, three-day co-creation journey.
During the first two days, the teams developed a solution to a business problem in their organisation. On the third day, they presented their project to a diverse jury of industry experts, academics and entrepreneurs. The winner will be guided to further professionalise and fine-tune the test solution (Minimum Viable Product) in 3 follow up workshops in partnership with Cisco & NOVABLE, a corporate innovation and startup scouting organisation.
EcoTwin : the digital brother of the EcoBin
River Cleanup & its partners convinced the jury with its EcoTwin project, that digitizes its plastic containers across cities. The non-profit organisation aims to demonstrate its impact, encourage the community to recycle as much plastic as possible and increase interactions with partners.
"11 billion kilograms of plastic end up in our oceans every year," says Thomas de Groote, CEO of River Cleanup. "To curb that, River Cleanup keeps our rivers as clean as possible and encourages the population to recycle plastic to the maximum extent possible. We designed our EcoBins for that purpose. But those containers are not digitised, so we only receive a report once a week with the total weight of plastic collected."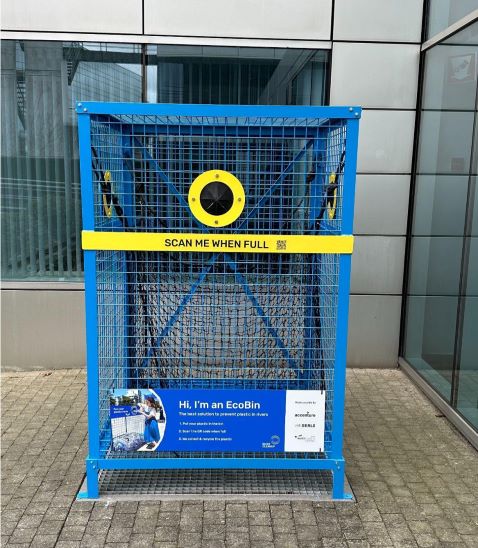 Therefore, during Cisco Belux's Innovation Challenge hackathon, it designed a digital twin of the EcoBin. An ultrasonic sensor will measure the fill level and project it onto a map. An NFC tag will give each EcoBin an identity. The team that empties the bins will now follow the smartest route based on the fill levels. It scans and weighs the container and the system displays the impact in real time.
Tripling impact
"We estimate that we can increase our impact by 300%, to 25 million kilograms by 2027," COO Arno Doggen states. "We will go from one report per week for all containers to 9 data points per container per day. We can refine our impact much more strongly and better filter and demonstrate local efforts. That will encourage people to recycle ever better. We look forward to developing this further with Cisco and our partners Accenture, NTT and Salesforce."
River Cleanup and Cisco already collaborated in November 2021, when about eighty local employees went to clean up the banks of the Vesdre river as part of Cisco's Giving Back week following the severe floods that hit the region in 2021.
That hard work was highly needed at the time, but it is even more important to give the non-profit organisation wings to scale up its impact further. If we can convince people to recycle better then less plastic will automatically end up in rivers and oceans.
It is great that technology can contribute to this. And we know from the previous winners Sciensano, Delhaize, SPW & Intradel/CILE that their innovation projects have become a success in the field so I'm (who is I) looking forward to contributing to River Cleanup's EcoTwin project.
Cisco Innovation Studio
With the Innovation Challenge, Cisco wants to help customers automate and innovate processes and activate new capabilities on top of the customer's intelligent infrastructure, for example via analytics, smart cameras or/and sensors. Each team consists of about eight employees of the customer and of their Cisco or ecopartner, as well as two Cisco innovation coaches from our Cisco Innovation Studio.
With design-thinking and collective intelligence techniques, our Cisco innovation coaches help the teams to broaden their view and embark on a smart ideation journey. It puts organisations on a track for change and transformation. Our participants as real changemakers, driven by the motto of Novable, one of our keynote speakers: 'Discover tomorrow's innovations, today'.
4 innovation phases
Of course, this hackathon is the only the beginning of their innovation journey, that consists of 4 phases to discover, design, define and ultimately develop a concrete solution. Our model makes it easier to integrate new technologies, unlock their capabilities and as such accelerate innovation to address a concrete business challenge the teams have selected.
We're confident the ideas and solutions that have been developed will become a reality in the coming weeks and months in order to make innovation impactful. All teams can count on Cisco BeLux to help them in this journey.
A human adventure
Once again, the innovation challenge proved to be a strong human adventure with new team dynamics, cocreation and collective intelligence techniques. Our participants' smiling faces revealed a healthy fatigue but above all satisfaction.
I would like to thank our keynote speakers Olivier Beaujean (Co-Founder and COO at Novable), Simon Dyke (Cisco Innovation Labs Leader) and Alok Nandi (Creative Director at Architempo) for inspiring the participants.
And of course 'merci' to our jury members Annelies Jutte, Koen Jacobs, Tjerk Bijlsma, Alexis Malchair, Guy Lucq, Leïla Maidane, Alok Nandi and Pierre-Alain Scharff.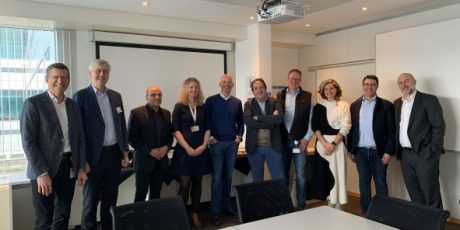 We hope to welcome new amazing teams in 2024 for the fifth edition.

Tags: