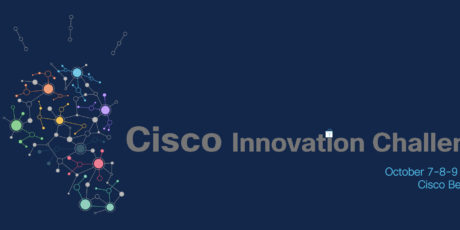 Digital Life
Service Public de Wallonie wins our Innovation Challenge 2020
Last week, the 2020 edition of our Cisco Belux Innovation Challenge took place, for the first time in an all-virtual mode as you know. This four-day virtual event comprised +60 people and +40 meetings. No less than six customer teams gave their best during our 3-day digital hackathon where we strive to seek answers to concrete business challenges they are facing today. Congratulations to all participants and especially to our overall winner : Service Public de Wallonie !
The jury liked SPW's intentions to digitize an existing process in order to make things more convenient for citizens. And according to their innovation coach Viktor Toye, their customer centricity focus was crucial: "They have paid a lot of attention to defining the problem first, chose to radically innovate instead of improving what already existed, and finally double-checked their solution via feed-back loops. That eventually paid off and impressed the jury. And me." You can read Viktor's three take-ways from this year's event here.
I should also congratulate Actiris and Euroclear, who joined SPW on our all-virtual podium with their respective second and third places. Covid-19 forced us to reinvent the concept of our annual #CiscoBIC, but that didn't hinder innovation and creativity!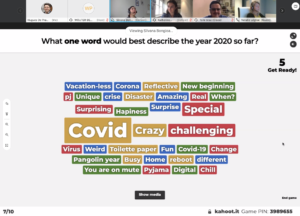 Despite the virtual distance, we have seen the same adrenaline and drive as during the physical edition a year ago. That is just amazing to see. Amongst the participants, I could only see happy – although tired – faces at the end of the closing ceremony.
A new team dynamic
Looking back at the competition, I can say all teams have proved that co-creation and innovation can happen in any condition. Each team showed creativity, energy and passion for digital innovation. Via their Cisco innovation coaches, each participant learned new techniques such as design thinking and collective intelligence amongst others, but also new tools like our own Webex Teams but also Miro for instance, a visual collaboration platform for teamwork. That created a new team dynamic and resulted in a unique experience.
Stefano Leone, the captain of one the two Euroclear teams confirms : "Cisco Innovation challenge has proved that collaboration, empathy and team building are possible even when working remotely. One could even say that the use of collaboration tools helped us break further barriers and involve colleagues from all locations, matching our aspirations as a global FMI. CiscoBIC has been a great experience."
Jury member Guillaume de Saint-Marc, who leads Cisco's Innovation & Research Lab in Paris, said: "This year, all innovation projects focused on the practical and human side of digitization – especially in Covid times – with an excellent work around the user-personas. All teams have managed to spot tangible features that technology could rapidly enable for them."
And his jury colleague Pierre-Alain Scharff, innovation consultant, added: "The theory of relativity also applies to innovation.  It doesn't need to be universally ground-breaking.  It must bring YOUR way of working to the next level."
Changemakers
In so doing, each team managed to direct their organisation on a track for change and transformation. I should label our participants as real changemakers, driven by the motto of our innovation agency Impact Valley: "THINK BEYOND. START SMART. SCALE FAIR". With SPW, Actiris and Euroclear we had a great podium, but actually all teams are winners transforming their organisation.

Of course, this hackathon is the only the beginning of their journey. The ideas and solutions that have been developed should become a reality in the coming weeks and months in order to make innovation impactful. All teams can count on Cisco BeLux to help them in this journey. By the way, if you're planning to host a virtual event, you would want to automate the creation of the communication platform and meetings. By providing a 'fun' bot, you simplify the virtual experience and allow the attendees to navigate through the agenda seamlessly. More info on this approach in this post by Wouter De Prins, our logistics wizard who managed to guide the 60-odd participants to their correct virtual meeting rooms with a self-developed Webex bot.

As far as I am concerned, I am already focused on our next virtual hackathon early next year, a global competition with two tracks: either to develop a solution that benefits people, society or the planet, i.e. social good, or a solution on top of our Cisco products to further optimize the user experience.

I'm looking forward to it !

Tags: