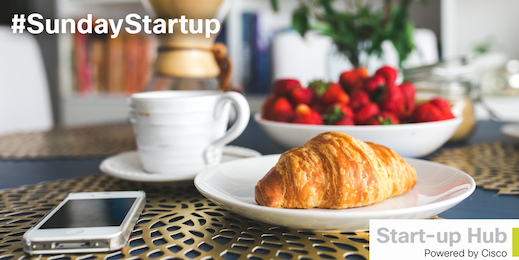 Start-up Hub
#SundayStartup no. 18 – the top five stories for tech start-ups this week
Providing you're not glued to coverage of the summer sports it's time for your weekly dose of all that's big and important in the world of tech start-ups.
In this week's #SundayStartup there's a German attempt to poach some of the UK's finest entrepreneurs, suggestions that the Shetland Islands might be a better option, and 'neural dust' that might be the latest step towards our inevitable robotification…
Germany is writing to UK start-ups to try and persuade them to move to Berlin after Brexit
Business Insider reported that Germany's Senator for Economics, Technology and Research, Cornelia Yzer, has sent out a warning to UK start-ups that staying in the UK following Brexit will harm their businesses.
The letter, which has been published in full, also offers step-by-step tips on how to relocate to the German capital in what recipients described as stereotypically efficient fashion.
When Berlin wants your #startup to move there and they give all the necessary details! #brexit pic.twitter.com/BAc7NZo6UO

— Mazi (@Mazi) August 2, 2016
How start-ups seeking funding suffered from investor referendum jitters
A new study has suggested that start-ups and high-growth companies were on the blunt end of fundraising uncertainty in the run up to the EU referendum. City AM reported that deals were down 22% for the first half of the year, compared with 2015's results.
Crowdfunding deals were in decline too – a first according to Beauhurst, who carried out the study. A 17% drop was recorded compared with last year, suggesting that individuals had been affected by similar levels of uncertainty to institutional investors.
Starting a business outside London increases chance of survival
An eBay research study of ONS data has found that entrepreneurs seeking longevity might be better off starting up outside of the capital.
According to the report, only 38.6% of start-ups in London survive for longer than five years compared with 45% of those launched in the south west and 44% in the east of England. Scotland had a good showing, at 42%, and took the top spot among local authorities with the remote Shetland Islands posting a 56% success rate.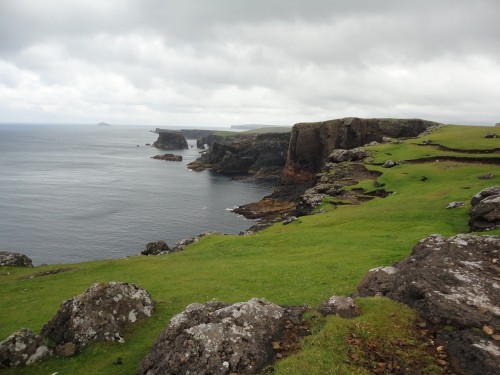 All your questions about start-up fundraising asked and answered
TechCrunch published an extensive discussion between Aviv Gilboa, Eric Feng and Randy Komisar – partners at venture capital firm Kleiner Perkins – in which they offer answers to some of the most common questions they're asked by entrepreneurs.
The chat covers everything from the basics of when the best time to raise funds is to how to keep the balance right between raising funds and spending time on product development. The podcast/audiobook fans among you will be pleased to find a recording of the conversation on Soundcloud too.
And finally…
If you've been thinking about having a digital detox and spending some time away from your tech, this might be the time to look away…
Inventors at the University of California, Berkeley, have come up with a batch of devices they're calling 'neural dust.' These miniscule implants are about the size of a grain of sand and connect wirelessly to computers outside of the body. They can then be used to monitor organs in real time, and in the future will be able to control robotic devices like prosthetic limbs.
Whether or not you'll be able to use them to update your Facebook status or post pictures of your coffee on Instagram is yet to be seen, however.
Make sure you join us at the same time next week for another round of #SundayStartup. Until next time!

Tags: