Start-up Hub
Start-up Hub: Making the most of your investor pitch
Time spent with potential investors can be a precious commodity for start-ups, so it makes sense to be as prepared as possible for any eventuality. Following the great response to SPARKL's top tips on pitching complex tech to investors, we asked expert business advisor and pitch doctor Annette Kramer, PhD to share some of her best practices. Read on for Annette's advice on how to sculpt a strong initial pitch, and how to gain further value from it by adapting it for other future uses too. Visit Annette's Pitch Your Business site for more tips.
---
It's not news that the UK is buzzing with start-up activity – there are new events, meetups and co-working spaces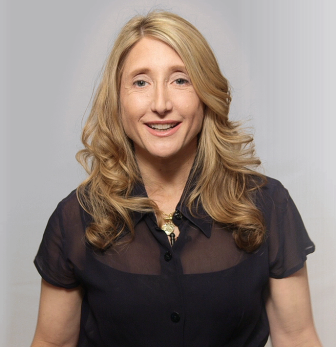 springing up all over the country.
One of the great things about this is that it presents more opportunities to meet the right people, even randomly, because there are so many more start-ups involved in high-growth industries.
Getting attention from investors, however, can be much more competitive. 
So when you do meet them, how can you distinguish yourself from your competition? It's a question I get from all of my clients – from London natives, to international transplants and from newbies to founders who have already received substantial investment.
Always prepare a 3-5 minute pitch at a professional level. It's a monologue really, but in a conversational style. You'll need this as the base of everything else you do. Whether you work with me or someone else, the key is practice and the right feedback.
The pitch is just the beginning, however. It would be a terrible waste not to take advantage of all the ways you can use that content and structure, so here are some tips on how to capitalise on that initial work.
Chat, don't broadcast
Whether on a bus, or in a formal meeting, it's useful to have prepared engaging ways to start conversations about what you do and how you do it that listeners want to continue. Every meeting is an opportunity to raise the visibility of your business and to grow.
Have on hand short sections of dialogue, naturally phrased, that you inject into the conversation when needed. The key here is listening. Only offer the right pieces of information at the right time, in the right way.
Another way to say this is never pitch in the traditional way: in other words, listen and be present in the conversation. As human beings, we all have excellent authenticity meters. We know when people are present and genuinely engaging. We know when they are talking at us, with prepared dialogue – and in these instances, we tend to turn off.
Say just enough
It might sound counterintuitive, but less is often more.  Be concise, and always talk about benefits.  If someone asks you questions, you win.  If you have the last word, the conversation won't continue.
Remember that the real business is done in another room, further down the line. Your goal in that first conversation is to leave them wanting more, not to close the deal.
Know your audience

Everyone listens for different things. If you're looking for investment, be careful to keep the conversation entirely investor-focused. Demonstrate that investing in you will give them returns.
A sales conversation is entirely different, and the information you offer should be too. This is easy to control if you are in a formal meeting because you know who you're expecting. If, for some reason, a meeting happens spontaneously then start by asking enough questions to know exactly what kind of listener you've got. Only then implement your conversational strategy.
A note on slides

You should be able to tell your story without images. This takes practice, and it's a good exercise in discipline. Remember, you might meet someone on a bus.
However, sometimes in a formal meeting, you will have to show images to get across information that wouldn't be as effectively understood in discussion alone. In these cases, slides should be used to support your story, not to lead it.
If you can make a point effectively without the use of a slide, get rid of the slide. Certainly don't make your listeners read text.  It's distracting and, again, dilutes focus from the point you're making.
Everyone in the company should have a pitch suited to their passions
There is no recipe for the perfect pitch. Rather than looking at this as a problem, use it as the biggest opportunity you ever have to show your best self and the best side of your company.
Investors invest in people as much as or more than they do a service or product. After all, the value of an idea for these listeners is only measured in the company's success and success is entirely dependent on the team – for scaling, for penetrating the right markets, in hiring the right people and ultimately in growing the investors' money.
So when you go to a meeting, bump into someone in an elevator or pitch in front of a room, your biggest asset is getting across your own perspective on and personal investment in the company. Why do you care about what you do? Why is it exciting to you? Think about why you care about what you are about to say before you say it.
Of course, this doesn't mean that you shouldn't structure what you're going to say in advance. Enthusiasm alone could make you seem unprofessional and unfocused. But include your personal perspective on the company in addition to what the company does well as a whole.
Resist VC whiplash
The entrepreneur road is a long one, and everyone has an opinion about how you describe your company. You will get a lot of advice from people considered to be experts, but try not to concern yourself if it varies widely or is entirely contradictory.
Decide what you think is Best Practice for you. Any extra advice is fine, but have one person who is in charge of Best Practices to help sort through what's the best choice of content and behaviour for you and your company.
You have experience talking to people who you want to influence. Trust what you know about how they listen.  If something isn't working, there's no harm in trying something new. But ultimately, once you've succeeded a few times, have confidence in your own judgement, no matter how aggressively someone tells you you're wrong.
---
Annette Kramer, PhD is a business advisor for emerging technology companies and corporate executives in leadership and communication strategies.   Annette's expertise includes teaching executives to tell their stories with impact as well as developing innovation programmes in the UK, US, Europe and Asia. Annette is a thought leader in innovation and leadership, perhaps most notably as the advisor to the Cambridge Centre for Social Equality and one of nine Fellows at St. George's House, Windsor Castle.
***
Do you know someone who would benefit from this content? Feel free to share with your social networks and help us spread the word.
 If there's a topic area you'd like us to cover in more detail, or if you have a question you'd like to ask, please let us know in the comments below or drop us a line at startupsupport@external.cisco.com.

Tags: