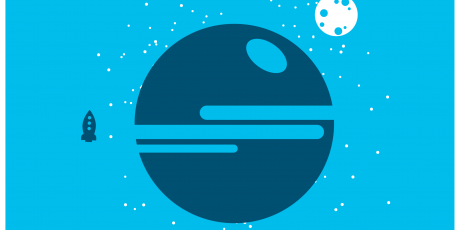 Data Centre
Why it has been a great year for hyperconvergence
Hyperconvergence has come on in leaps and bounds this year. While converged systems are an important source of innovation in the data centre, it's hyperconverged infrastructure (HCI) now setting the pace, gaining traction among CIOs as they seek cloud-like agility and efficiencies.
IDC reports HCI sales grew almost 65% year on year in Q1 2017, generating $665.1 million. More recently, Cisco's next-generation HCI, HyperFlex, hit the 2000-customer mark.
HyperFlex gives you adaptable infrastructure that's built on standard x86 technology and a distributed architecture. You can modernise and build out your data centre with a compute platform you trust – Cisco Unified Computing System (UCS) – and achieve a lot more than a traditional storage array because it comes with a world-class software stack.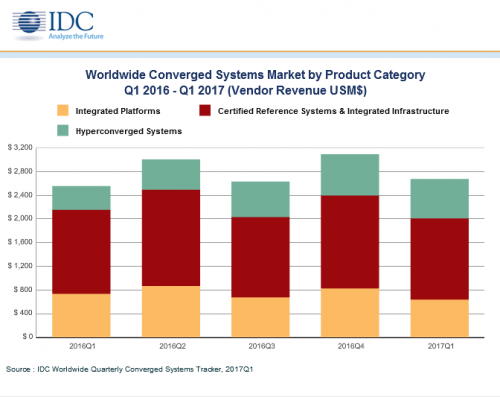 Unbeatable performance
HyperFlex raised the industry bar by delivering the performance required to extend hyperconvergence far beyond virtual desktop (VDI) and server virtualisation to more demanding workloads. This was confirmed by lab testing by Enterprise Strategy Group (ESG), which found that HyperFlex:
Supports up to three times higher VM density
Delivers the lowest VM read/write latencies
Enables a seven times reduction in IOPS (I/O operations per second) variability compared to other solutions
We've added high-capacity, all-flash nodes and support for 40 Gbps UCS fabric networking, an important step as we see more companies deploying flash for their workloads to future-proof their environments.
We've also launched HyperFlex Connect, to give you features such as dynamic system analytics and an interface for the management and orchestration of HyperFlex clusters from any device.
Multicloud mobility
HyperFlex already supports multicloud mobility with the integration of Cisco CloudCenter. But we've taken this further with the launch of Cisco Intersight, a cloud-based management, orchestration and operational analytics platform for UCS and HyperFlex.
We've also announced a partnership with Google that means you get cloud-ready HCI supporting existing application and cloud-native Kubernetes environments.
You will be able to use Google's orchestration tools and marketplace to build, develop and deploy applications in a public cloud, then take them into production on your private cloud using orchestration solutions such as CloudCenter and UCS Director, or software defined networking (SDN) solutions like Cisco ACI.
A key advantage with HyperFlex is that you have the flexibility to make resources available to any virtual machine (VM). Often, a VM will need more resources than the node it sits on, so you have to invest in more nodes to achieve the level of performance demanded by the workload.
Although competing HCI solutions have looked to replicate our ability to scale compute and storage separately, they still come with caveats. VMs are married to a specific node, which limits how resources are shared. There are no such limitations with Cisco HyperFlex. You can make resources available as needed, on-the-fly.
Data protection & availability
A further key advantage with Cisco's HCI is that data protection comes built in for fast back-up, data replication and storage. However, as with most systems, a second layer of protection is recommended.
Veeam Availability Suite for example, builds on top of HyperFlex's integral protection tools to expand the protection of your data with local and remote backups and VM-level replication. It has unique integration with HyperFlex's native snapshots to provide faster backups and lower RPOs (recovery point objectives).
Working closely with Veeam over the past year, we've added:
A Cisco Validated Design (CVD) for Veeam and HyperFlex
A CVD for implementation
With a further one to come for distributed environments and remote office / branch office (ROBO) deployments
The tight integration of HyperFlex with Veeam means you can replicate workloads to any VMware vSphere environment – even out into the cloud. This will be key as we the enter multicloud age in which data centres are less about single physical locations and much more about accessing and consuming applications and services from multiple sources.

Tags: