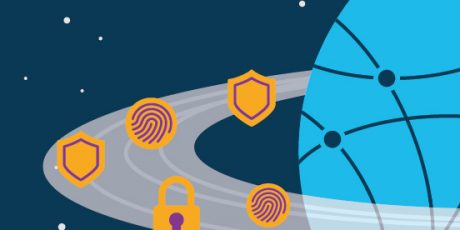 Security
Why is Cyber Security Everyone's Responsibility?
This week marks the launch of European Cyber Security Awareness Month (ECSAM), a campaign we're incredibly supportive of, since it helps to raise awareness of cyber security with organisations and individuals alike.
The theme this year is 'Security is Everyone's Responsibility' which we couldn't agree with more. And yet as individuals become more and more actively targeted by cyber criminals, it's not an easy responsibility to step up to.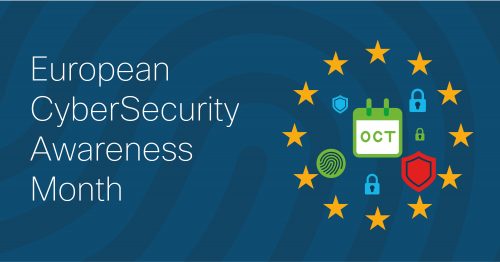 Nevertheless, it's something that can no longer be ignored, in an age where the level of planning involved in getting a user to click, or not notice something suspicious, is increasingly intense.
This situation isn't helped by the fact that security is still seen as primarily an 'IT issue'. According to the Cisco Security Benchmarks Study, European organisations agree that line of business managers are not always engaged with security.
This is a real issue, because it often means that security often gets "bolted on" rather than embedded in a company's ecosystem.  The attitude is, overwhelmingly, "Security is IT's problem".
So, I asked some of my team to tell me why cybersecurity should be a shared responsibility:
Martin Lee, Cisco Talos
Let's look at this from a comparative point of view. Recycling is everyone's responsibility.  You don't expect anyone else to clear up your own mess. When we do the right thing by recycling our rubbish, together, we make the world a better place.
The same goes for Security. When it comes to personal data, you shouldn't expect anyone else to clean up your mistakes, but we should work together to do the right thing. Security is everyone's responsibility, and if we accept that, we might just be able to make the world a better place.
Cecile Bellarosa, Security Marketing Manager, France
Don't think that only your grandmother can click on a phishing email or write down their password on a sheet of paper. Hackers jump on every opportunity, and human error is their best friend. Constantly remind your teams of IT Security basics, as the majority of breaches can be prevented by them.
Jason Baretto, Security Marketing Manager, North and Central Europe
The safeguarding of customer data allows us to act with integrity, and confidence when promoting our services.  It's not just the IT department's responsibility for Security; it's everyone's.
James Lee, Cyber Security Sales Lead, EMEAR
Despite the myriad of technologies out there that claim to protect us, our friends, and our families, the reality is that we continue to be the weakest link. So if we can each be a little bit more careful about which apps we install on our mobile devices, be a bit more cautious about clicking on suspicious emails, and use a password manager instead of re-using passwords, we can all make the world a little bit more secure.
James McNab, Director of Cyber Security Marketing, EMEAR & APJ
Effective cyber security requires the right mix of technology, people and processes. As inquisitive and social beings, people are very often the weakest link, so we need to act cyber street smart. Keep 'em peeled!

(Bonus points for whoever can name the TV show that reference is from! Clue: It was the 60s precursor to today's Crimewatch).

For more on this subject, read John Stewart's blog on the importance of cyber security education and awareness.

Check out our European Cyber Security Month website here for more tips, and to take our quick 12 question assessment to see where you sit on the Security Maturity Index.

Tags: