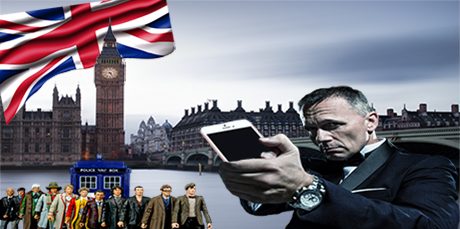 Small and Medium Business
UK Fintech: Agents of Digital Transformation
What makes the cold rainy days of late November special? The chancellor's Autumn Statement? Nope. Well, alright that and not one but two Great British screen legends, who like UK Fintech, are the coolest agents of change around…
This week in 1961, Sean Connery, a tall dark and ruggedly handsome fella from Edinburgh was announced as the actor who would play Bond. James Bond. Unbelievably, author Ian Fleming initially scoffed, 'An overgrown stunt man' had been chosen to portray his suave gentleman spy.
Then everyone settled into a pattern of Bond nonchalantly saving the world from laser-beam annihilation, not dying when expected to and making the words, "Shaken not stirred" impossibly cool. Fleming was so impressed that he gave Bond Scottish ancestry in later novels.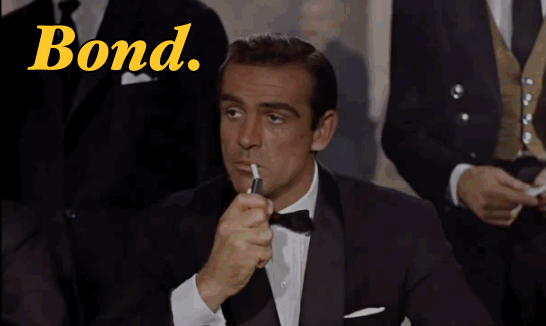 Two years later, one Saturday teatime in 1963, the children (and some adults) of Britain first cowered behind the sofa in terrified delight as Doctor Who made its debut. At 826 episodes and counting (one episode for every meter of Tom Baker's scarf) it's the longest running sci-fi TV show of all time.
When faced with a pickle, these guys favour quick wits, charm and gadgetry innovation (see ejector seats and sonic screwdrivers). Their tech changes, their faces might even change, but the stiff upper lip remains. This inexhaustible optimism is a riddle, wrapped in mystery, inside an enigma. But it's also the secret of their enduring appeal.
Optimism – Embrace, adapt and endure.
Despite uncertainty in other areas, there's a real optimism that digital is one of the fastest-growing sectors of the UK economy. The chancellor has announced plans for enhanced public WiFi and data connectivity across the country and the government is also strongly backing FinTech growth.
KPMG argues that London is becoming the Fintech capital of the world because of factors like the talent pool, expertise, innovation and government support. Another factor driving growth is that leading financial services companies are investing in software development skills, more flexible IT purchasing models, and opening up their APIs, with the help of FinTech innovators.
UK FinTech – Hotbed of Innovation
UK FinTech firms are excelling, offering financial organisations new and exciting digital-driven services for mobile payments, money transfers, loans, fundraising, and even asset management.
In heavily regulated environments, these FinTech startups can offer remarkable agility. Some will take a prominent place in the market on their own. Others will reach a stage when they're ready to be acquired by big market incumbents. Many will add their value unseen, white labeling their SaaS (Software-as-a-Service ) to various FS teams facing particular challenges.
This hotbed of innovation, it is hoped, will keep UK FinTech agile and competitive, and the banking sector at the top of its game.
"Let's make the UK the No.1 exporter of exquisite ideas, dreams, experiences and value-added services. Ideas are the currency to help us win." – Kevin Rose, Red Rose Consultancy @ IOD Annual Conference Sep, 2016
The Network – A Secure Platform for Innovation
The network is a critical part of the digital transformation that is happening in the financial sector; as it provides the platform for security, agility, and innovation. As more financial organisations depend on managing and mining big data, applying advanced analytics, and automating processes, having a sophisticated network, which allows interoperability between FinTech suppliers and enterprise networks, is becoming more important than ever.
Whether Fintech firms are building their IT operation from scratch or modernising an existing infrastructure, step-by-step secure and agile network transformation is possible with Cisco, which has all the components necessary to build out the solution that best fits their requirement going forward.
"SME tech leaders grow 13% quicker than their peers" – Robert Green, UK CEO, Hitachi Capital
This includes network virtualisation, to translate hardware processes into more fluid, more manageable software ones; automation to raise network and application efficiency; and orchestration to coordinate network operations.
Cisco solutions also incorporate security into the network, leveraging the network as a threat sensor and security enforcer, which is essential in FinTech; and intelligence, to optimise performance and efficiency and discover new revenue streams.
Cisco's DevNet Data Learning Platform provides the capability to innovate on the network. It provides an intuitive interface, open-source big-data support, and a toolset for data developers/scientists to develop, validate and provision their own solutions. It also integrates with Cisco Streaming Analytics to process streams of data.
Another useful component is the Cisco APIC-EM for building a converged, scalable networking infrastructure. This delivers SDN to the WAN, Campus and Access networks. Through programmability, automated network control helps IT rapidly respond to new business opportunities.
There is also an option for a cloud-managed network with Cisco Meraki: a platform that provides cloud-controlled WiFi, switching, routing, and security.
Agility in IT Procurement
Cisco offers many implementation options for FinTech businesses to balance Capex with Opex, which is an important consideration whether you are a fast-growing start-up or an established business. These options include on premises; managed services; cloud-based networking, and leasing. Cisco's flexible software licencing Cisco ONE enables features and capabilities to be more easily managed and deployed across the network.
This makes it easier for businesses to add the features they need, in order to progress along the path to digital transformation. As a result, you can think and act like a digital native, but in a secure and risk-controlled way.
Global insurance company RSA Group implemented a Cisco solution to change its working culture, and reduce rental expenditure, by freeing employees from having to work at a particular desk or office. This flexible workspace initiative was based on secure, pervasive Wi-Fi that gave policy-based access to mobile workers.
By having a single unified network for wired and wireless connections, and a single management interface, RSA simplified its IT management, successfully introduced culture change, and saved millions of pounds annually through desk sharing.
As well as FinTech for banking, there has also been a surge in growth in InsurTech for the insurance industry, bringing innovation through breakthroughs such as artificial intelligence, cloud-based insurance on demand, peer-to-peer technology, wearable tech and blockchain.
Take distributed ledger technology (DLT) as an example. This takes an immutable log of data that can be replicated and shared across a consortium of insurers in real-time. At the core of this 'blockchain-style' system is a secure, scalable and robust network.
FinTech, InsurTech, and the related banking and insurance sector, face a huge challenge to remain competitive. In the light of Brexit, the cost of failing to achieve digital transformation is one for the industry and the country to bear. But if we can get it right, the UK will remain a financial services powerhouse. Shaken, not stirred.
Whether you're a FinTech looking for a trusted advisor on your digital journey or you're modernising an enterprise network, find out how Cisco UKI can help.
Tags: