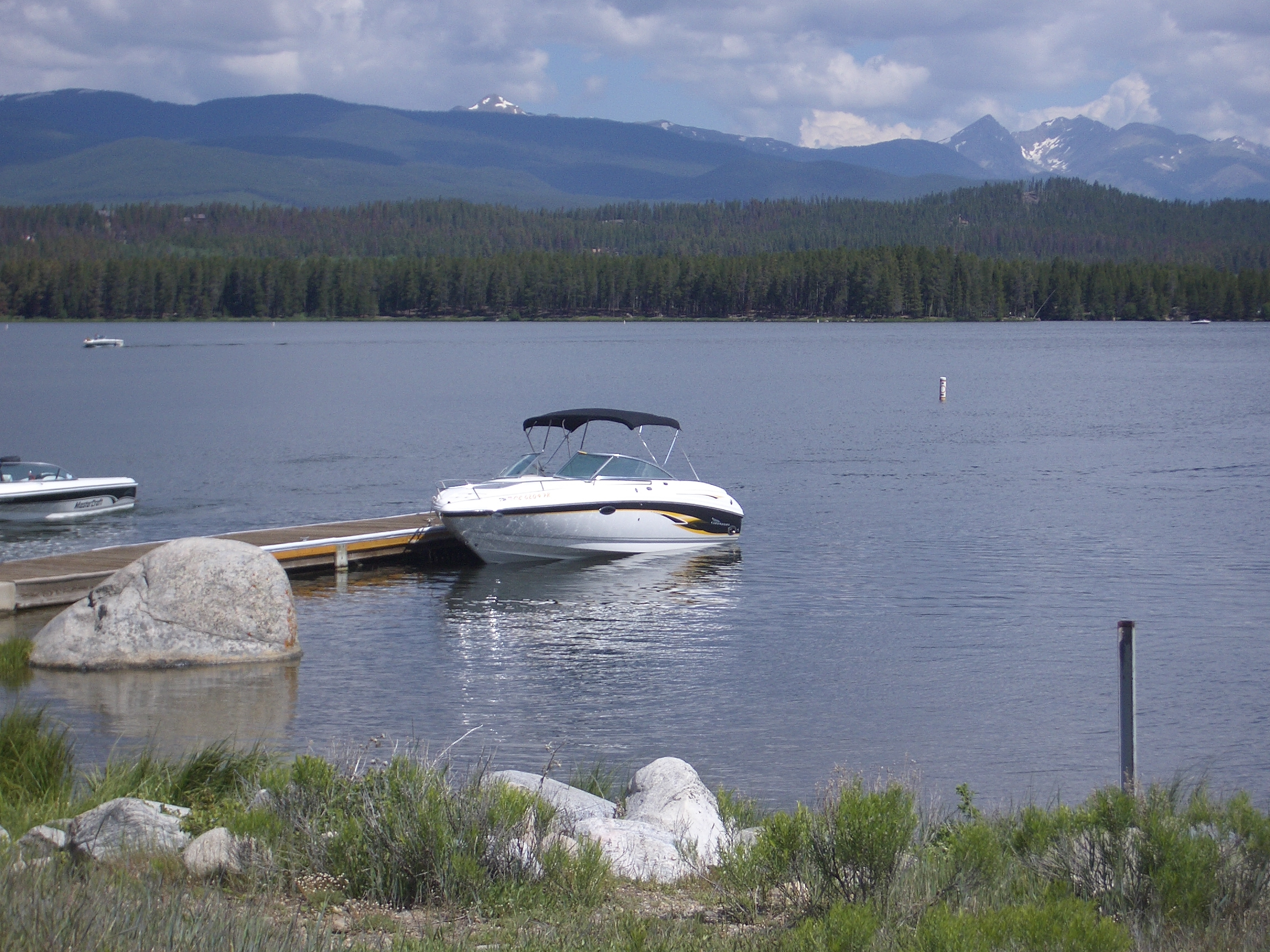 Our People
Toto, I've a feeling we're not in Kansas anymore: Brian Atkinson's tale of two cities
I love a good story as much as anyone, so after sitting down for a coffee with American-born Brian Atkinson in a bustling East London café, his rousing romantic tale soon emerges as the ideal starting point for our chat as to what brought him to the UK.
The setting is Mexico; the subject is an (admittedly not-so romantic) stag do and the lady in question is Durham-born Jemma. He saw her on the beach with her sister and thought she was beautiful. They by chance ran into each other in the hotel lift, she asked him which floor he wanted, and the rest was history.  She now jokes "I only asked him what floor he wanted! And now look at us seven years later.""
He pauses: "You're not going to make the whole story about this are you?"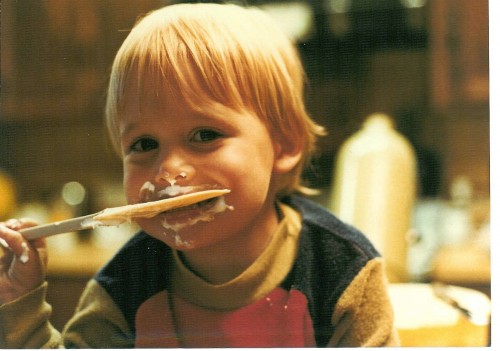 Cupid's arrow well and truly struck, and after going down the long-distance route for a year, Brian decided make the move to Blighty in 2008. While not the first opportunity Brian had been offered to move across the pond, on this occasion the timing was just so.
"A number of years before my sales director had moved to the UK and asked me to join, but I turned the opportunity down because it didn't feel like the right time," he explains. "I always wondered 'what if?' though."
Leaving his 'what ifs' firmly behind, Brian made the move and married Jemma in 2009. They settled in Durham – not the likeliest setting for a US expat, Brian laughs, but his wife's hometown and the location of their family's farm.
While Brian claims he was largely open to the move (embracing new things will soon transpire to be a key lynchpin of our chat), there was one very important condition: keeping a role with his then-employer Cisco.
At the time Brian had been with the company for eight years, and I soon find out that he's actually a bit of a Cisco stalwart, having risen through the ranks of the company's competitive sales graduate program in California. "109 graduates from around the world were immersed in six months of intensive training. It was certainly a learning curve, but an amazing experience and opportunity" he recalls.
Brian moved straight into a sales role at Cisco in Denver, Colorado, after graduating with a degree in Computer Engineering. His relationship with the company already ran deep – he first dealt with Cisco when working as a part time computer analyst while studying.
"The Kansas Turnpike Association was rolling out one of the first electronic toll roads across the US. It encompassed 236 miles of road with 20+ access points for cars to get on and off, with all the vehicle information across the road network transmitted back to HQ so we could issue electronic tolls. I knew that Cisco was the dominating networking provider, and as an intern was somehow able to convince my CIO that we should use a Cisco platform to transfer this data."
It was no mean feat for an undergraduate, and a move that paid dividends when Brian later attended his first job interview at Cisco. He was asked to pitch a customer story and used this anecdote – impressed by his ability to sell their solution so effectively, the team hired him.
With a mechanical engineer father, tech was a somewhat natural choice for Brian – he excelled in maths and science at school, subjects that "really made sense" to him. He quickly realised a year into an engineering degree, however, that he was more of a people person, and that a traditional engineering career wasn't quite the right fit.
Fast forward to 2008 (and numerous sales and collaboration roles and one long-haul flight later), and Brian found himself firmly ensconced in the Cisco UKI team and now leading the Customer Collaboration business, a role he describes as the biggest impact of his career so far.  Running a business that is 100% focused on delivering enhanced customer experiences is something that impacts every person living in the UK and Ireland.
With Brian clearly a tour de force when it comes to leadership, I ask how he thinks his team would describe him as a boss.  "I am not sure" He laughs. "Maybe you should go interview them; I would definitely find that insightful!"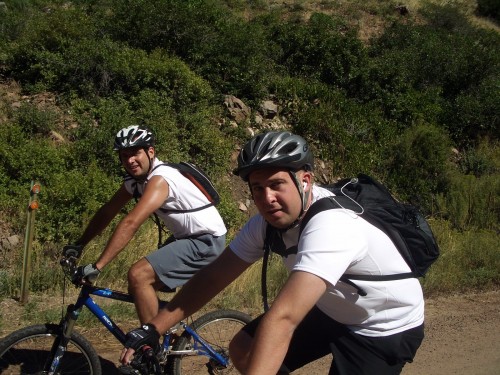 "Seriously, though, being a leader to me is about listening to and embracing different perspectives, as well as empowering each individual to run their own business. Some managers get so caught up in the day-to-day that they become short sighted on what's actually taking place with individuals on their team. Constantly focusing on this awareness and empowerment while putting yourself in their shoes is so important."

Sage advice indeed… but where does Brian find his inspiration, I ask?
"When I was 24 my Operations Director gave everyone a goal at the beginning of the year, and told us to ask ourselves at the start of each day 'what can I do today that'll get me one step closer to achieving that goal?' It really resonated with me, and I've embraced that for a good ten years now."
Brian also cites a leadership team day featuring the renowned motivational speaker Jamil Qureshi as a memorable point in his personal development, where the speaker encouraged the team to 'think about where you want to be and act as if you're already there.'
"Something else he said was to always go into meetings with a purpose – if you have an outcome to help you focus, you'll achieve what you went in for," he adds.
It certainly seems to do the trick for Brian, I think, who is this year celebrating his 15th anniversary at the company. So what is it keeping him at Cisco, I wonder?
The draw, he tells me, is the constant innovation and the way Cisco empowers employees and enables them to run a business inside the organisation. This isn't the first time I've heard this sentiment, an observation that Brian doesn't seem surprised to hear.
"You know one sign that Cisco is a great company? The graduate program I was a part of is still going strong – it's such a strong testament to Cisco's commitment to investing in graduate talent.
"It's even beginning to run in the family now – my brother followed in my footsteps and now works as a Cisco partner over in the US" he laughs.
I ask whether he thinks the UK is beginning to catch up with the states when it comes to having a reputation for innovation. "The tech landscape between the two is different, but it's great to see the growing prominence of digital in the UK and the growing appeal of tech careers. Cisco's legacy after the Olympics and innovation hubs like IDEALondon are really beginning to change the perception of technology, and it's having a big impact on businesses and enriching our personal daily lives."
Tech talk aside, there's one thing I am keen to find out – with Brian being a Cisco champion his whole career,  if not Cisco, then where?
"I'd be working in the boating industry. I grew up with powerboats and have so many great memories of family vacations spent boating. Boating is actually what I miss most about the US – that and good Mexican food!" he reflects.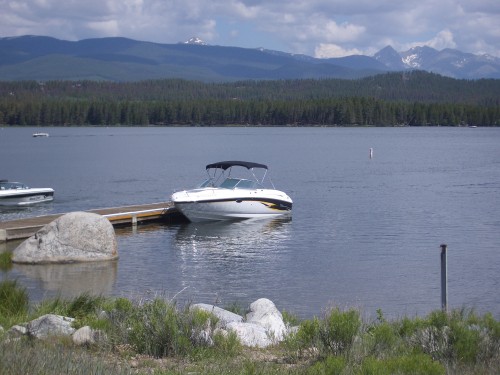 This explains why beach holidays each summer and a trip back home are yearly highlights, something that is very important to Brian as a family man. It also alludes to another passion – cooking and entertaining – and true to his roots, Brian's favourites are the "good old fashioned cheeseburger" and an American steak (both of which are sorely missed).
Perhaps this explains Brian's soft spot for the humble barbecue, which is a staple in the summer months. "I think we grill out nearly every other day in the summer," he laughs. I do try and mix it up every few months with noodle dishes like Pad Thai, Carbonara or something a bit different. I am not an expert my any means, but enjoy the whole ritual of preparing and cooking a meal."
When I ask Brian's opinion on the ever-blighted British cuisine, he says he's noticed a marked improvement while he's been in the UK. "When I first moved over here there was only one restaurant in Durham that I was be happy actually paying for–that's why I ended up doing a lot more cooking!"
Accompanying Brian's kitchen adventures is a glass of wine and a healthy dose of country music, another of Brian's loves.
"It's something that I grew up with and really miss, but it just hasn't caught on here. I am not talking the old-fashioned stuff, but the more upbeat, contemporary hits -– it'd definitely be my desert island music. I've even managed get my wife to really enjoy it!"
Now eight years into the UK stint, would Brian classify himself as a fan of our fair isle?
"There are positives and negatives to both places", he responds thoughtfully. "Although I did tell my wife that the move was for a maximum of three years and I've now been living in the UK for seven. That must say at least something about how I feel!"

Now with two children – Olivia 5, and Sol, 3, life is all about "family, work and indulging in passions," with the latter something that Brian exercises with abandon in his role as a father.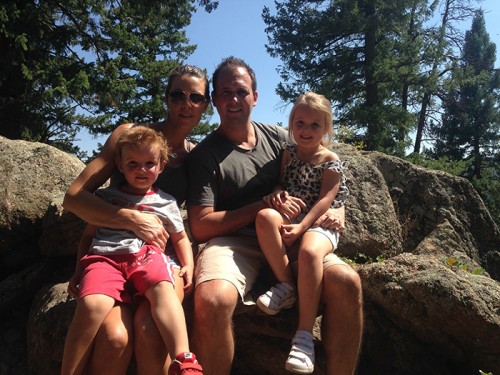 "I've always embraced opportunities, and I try to encourage that with the kids in whatever passion they have" he says.
"Even if it doesn't work out, taking advantage of opportunity has potential to lead to great memories. It can be little things like saying yes to a neighbour who asks  to take a last minute weekend golf trip to Scotland.  Or thinking back to how I agreed to go to Mexico on that stag do which I wasn't originally going on, which led to the greatest thing in my life.

"When I met Jemma I knew she was the one, and that I had to take advantage of it make it happen… so whether the kids want to play football, learn to dance, or focus on music – if they're passionate about it, I'll be standing by them."
"I've always been an opportunistic person, but I did have a bit of a wake up call in 1996 when I was involved in a non-fatal airline crash. Something like that really puts things into perspective for you." But that's a story for another day, as it's time to for Brian to squeeze in another meeting before taking the familiar journey back up to Durham.
Wrapping up my chat with Brian, I feel he is walking, talking proof of the importance of simple pleasures. While he can't say what the future holds may hold when it comes to his transatlantic family life, I don't need any confirmation that he'll be taking every opportunity that comes his way with both   hands – or that he'll remain sitting at the heart of the Cisco team, too.