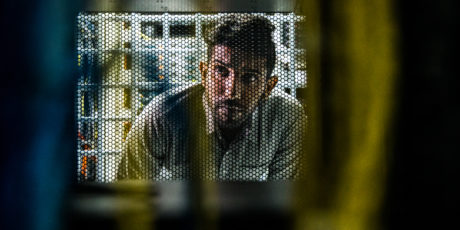 Innovation
Toasting 50 years of ARPANET and the foundations of the Internet
It was 50 years ago this week the first waking moments of the Internet age fired into being, as the first (attempted) message was sent on ARPANET – an experimental network of four computers.
Though it wasn't exactly plain sailing. On October 29th, 1969, the message 'LO' was sent between two ARPANET machines. This was an attempt to 'LOGIN' but the computers crashed after the first two letters.
Despite this early setback, the idea which underpinned today's Internet still rings true. Computers at the time were very large, and very expensive to use. Scientists were trying to find way to share resources and access information remotely – a simple idea which would evolve into the Internet we have today.
Explaining the Internet's impact
2019 has been a special year for big Internet anniversaries. In March we toasted 30 Years of Possible from the World Wide Web – the most successful and well-known application of internet technology.
At Cisco we are the Internet optimists. We believe connectivity will continue to transform society and be a positive force multiplier across everything in our lives.
ARPANET is very much about the foundation and infrastructure underpinning the internet – and this anniversary gives us a moment to reflect and celebrate the impact of the Internet on society.
Did you know a third of Brits can't imagine functioning without the Internet?
When you think about how many times we use it from the moment we wake, to the moment we go to bed, it truly is critical to modern day life.
The Internet is the fourth utility – it's essential to us. Considering how engrained this is into everyday life, it's all the more impressive that the underlying technology has only existed for 50 years.
In that time the Internet has transformed the way we work, get around and communicate. And it will continue to do so.
The Internet's next legacy
Looking to the future, Cisco's annual Visual Networking Index (VNI) study found that in 2022, more traffic will cross global Internet networks than the amount we have seen in the entire 50-year history of the Internet.

This has profound implications on the scale and impact this technology will continue to deliver. How do we process, secure, and make sense of all that information?

We must also consider how we bridge the digital divide. With such advances in connectivity, we need to ensure that all members of society are able to benefit from the Internet.

It is a utility which everybody should have access to – whether it's connecting people in rural areas or using technology to create a better world.

Having the right digital skills will also mean harnessing the power of connectivity – with technologies like AI, quantum computing, driverless cars on the horizon.

And all of this will need to be secure. The Internet of the future will have billions of devices and 'things' connected – but security must be the foundation upon which everything is built.

Could the team behind ARPANET in 1969 have imagined the impact that first message would have? That makes me extremely excited to see what's possible in the next fifty years.

Tags: