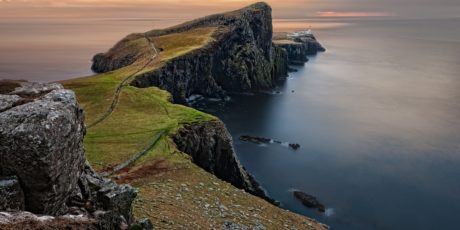 Partners
Three Ts – the key to successful partnerships
Jim Crawford, Capita's Regional Sales Director for SWAN (Scottish Wide Area Network), explains why being crowned Partner of the Year at the Cisco Scotland Partner Forum matters, and reflects on the winning formula for successful long-term vendor and customer partnerships based on teamwork, technology and trust.
What makes a great partner?
In our fiercely competitive world, it's great to have trusted colleagues at your side, working together with the same goal in mind; achieving the very best for our customers.
Capita is fortunate enough to work with several dependable partners, including Cisco. During our 20+ years collaboration, we've built a highly successful, reciprocal working partnership throughout the UK. And here in Scotland, we enjoy a particularly close relationship, based on mutual respect and collaboration.
For us, teamwork is the key, together with trust – and the right technology of course.
Celebrating success
That's why we were so delighted to be recognised at the Cisco Scotland Partner Forum Awards ceremony earlier this year; coming first in the Architectural Excellence and Customer Experience categories as well as receiving the ultimate Cisco Scotland Partner of the Year accolade.
While this wasn't the first time that we've scaled such heights, these awards remain incredibly important to us, not least because they reflect the dedication shown by our team. We are blessed with highly skilled pre-sales, implementation and support engineers, all of whom work ceaselessly to ensure we deliver the right solutions for our customers' needs.
That's why our customers believe in us, and why Cisco trusts us with its technology.
No company is an island
Of course, we can't do it all ourselves; our long-standing relationship with Cisco means we can rely on each other's teams to share information, work collaboratively and support each other at every stage in the customer journey – and beyond.
And for us, partnership extends to those customers too. We understand the many challenges faced by public sector organisations – ever tighter budgets combined with continually increasing pressure to deliver additional public services, maintain confidentiality, and support new ways of working being just a few.
Know your customer
That's why we make a point of really getting to understand our customers and their world. We know for example, that a tender might not always result in what they need or want, so we work closely with them to ensure we deliver a beneficial solution. SWAN members can take advantage of the evolving, extensive portfolio of value-added services that are available on the framework, enabling them to enhance and improve their citizen services whilst also reducing costs.
Our commitment to the highest standards of customer care is amply recognised at NHS Greater Glasgow and Clyde, where we've been helping them to choose the right Cisco security products and services that improve their security posture and ensure that patient data is fully protected.
Again, it's about trust.
They already have their own highly talented technology professionals in place, all of whom understand exactly what they need. What we do however is fill in the gaps; helping them with design and developing the right solutions. And while not all of their solutions have been implemented by our engineers, we offer advice and guidance that is hopefully invaluable.
Formula for success
We have a great business base here in Scotland, but collaboration is critical – our partnership with Cisco is integral to our success.

I'm proud of the trusting partnerships we build with customers like NHS Greater Glasgow and Clyde – and the trust that Cisco places in Capita to install and implement its technology.

Like I said at the start, teamwork, technology and trust is our formula for success.

Tags: