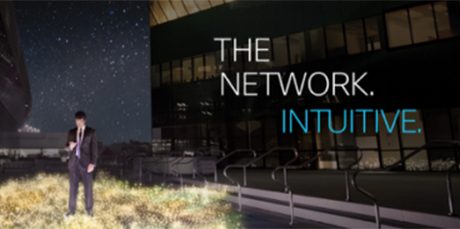 Enterprise Networks
There is a new era in networking, and it has arrived
With Cisco's recent announcement of of an intuitive network, I felt that it would be appropriate to comment on this launch. As a 17 year veteran of Cisco, I have seen my fair share of product and strategy announcements and launches, and I can honestly say that this one ranks right up there with the most significant amongst those.
The billion dollar question: Why?
Cisco predicts that there will be 50 billion things connected to the Internet by the end of the decade, with estimates suggesting that there currently already one million new things being connected to the internet every hour!!! How we connect these things, itself represents a significant opportunity as well as a challenge, for all of us. Meantime the basic methodology for designing networks has remained relatively unchanged for many years. This has resulted in the vast majority of existing networks having not been designed to cope with these new challenges. In fact, a recent IDC study predicted that around 60% of digitisation projects will encounter difficulties due to the inadequacies of the underlying IT infrastructure.
Most current IT infrastructures:
Do not deal well with an ever-increasing number of advanced cyber threats
Are poorly equipped to cope with a highly mobile user population who want to access their applications and data from wherever they are, via whatever device is most convenient at the time.
Will not be able to handle the potential orders of magnitude increase in the number of devices that the Internet of Things represents
Fail to address the increasing use of cloud based resources which make it much harder for the network to securely and reliably connect users to their applications and data.
It's an evolution and a revolution

Those of you who have followed Cisco for the past couple of years cannot have failed to note the new Digital Network Architecture (DNA) approach we have taken to enable a digital-ready network. There is not a single organisation, whether customer or partner, out there who will not have grasped the significance of adopting a digital strategy in some shape or form. Any organisation who fails to do so is at significant risk of being left behind by its competition. Indeed, many organisations are now actively pursuing digital strategies as a mechanism to drive competitive advantage.

So, what's different this time?

This launch includes a number of significant new features and capabilities, previously unseen in networking.

DNA Centre will allow network administrators to drive Management, Automation, Orchestration, Policy and Security functions via a "single pane of glass", bringing together platforms such as the APIC-EM controller, and the Identity Services Engine (ISE).

Cisco's Software Defined Access (SDA) will allow effective, end to end micro segmentation of networks. Administrators will be able to easily group users, applications and devices based on their functions and interconnectivity requirements. From a security perspective, SDA will greatly enhance the security capabilities delivered by the network.

The announcement of the Network Data Platform (NDP) will further enhance the ability to gather data on the network, and to then analyse it, allowing network administrators to provide unprecedented levels of assurance of performance and security.

And if that wasn't enough, Cisco's new Encrypted Traffic Analysis (ETA) allows encrypted traffic flows to be analysed and assessed for potential threats, WITHOUT the need to decrypt the traffic.  That's huge.  Because, currently, almost half of all cyber-attacks use encryption to help them evade detection.

All of this is enabled through Cisco software, some of which can be leveraged on our existing DNA-ready switches. For example you can get started with DNA Center and SDA with an existing Catalyst 3000 based network.  To use NDP and ETA will require upgrading to the newly announced Catalyst 9000 family.

Hardware for today, and tomorrow

The Catalyst 9000 Switches are a brand new, and revolutionary range of switch platforms.  Built from the ground up and designed for today, and tomorrows', challenges of IoT, Cloud, mobility and security.

This in my view represents Cisco's most significant product announcement in over a decade. Based on Cisco's industry leading UADP2 ASIC technology, and utilising a common IOS XE software image across the entire range, the Catalyst 9000 will deliver unrivalled performance, security and programmability capabilities to organisations as they build out their digital strategies. NDP and ETA are designed into the Catalyst 9000 family as standard, and this is also the optimal hardware platform for DNA Center and SDA.

The three brand new platforms. Catalyst 9300, 9400, and 9500, will all support 1Gbps, 10Gbps and 40Gbps Ethernet capabilities as well as a roadmap for even higher performance 100Gbps.

What does this mean for you?

For our customers, this is your opportunity to make your network the strongest, most agile, most secure and most relevant it can be for your requirements today, and be ready for tomorrow.  It's not rip and replace, this is a journey, and you can start now.

And if you are a partner, you will be able to advise and support your customers to make the changes they need to survive, and thrive, in todays digitised world.

To find out more listen to our recent Cisco UKI podcast where I discuss the opportunities of the new network, for customers and partners with podcast host Justin Woolen and our colleague Oliver Kenward, Product Sales Specialist for Partners.

Tags: