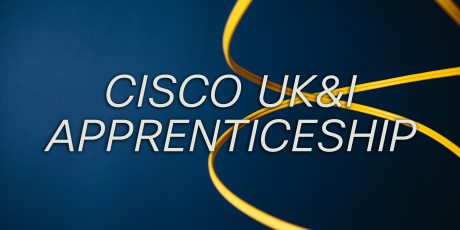 Cisco UKI
The Youngest Cisco Employee
This week marks the 10th year of National Apprenticeship Week – a celebration of apprenticeships and how they empower young people with the skills and knowledge to flourish in their professional careers. In appreciation of this milestone, we turn our heads to recognise how apprenticeships are impacting businesses, individuals, and the wider economy. I was delighted to be approached by colleagues to offer the 1st of 5 blogs in the series for this week, from a 1st year apprentice perspective.
The Beginning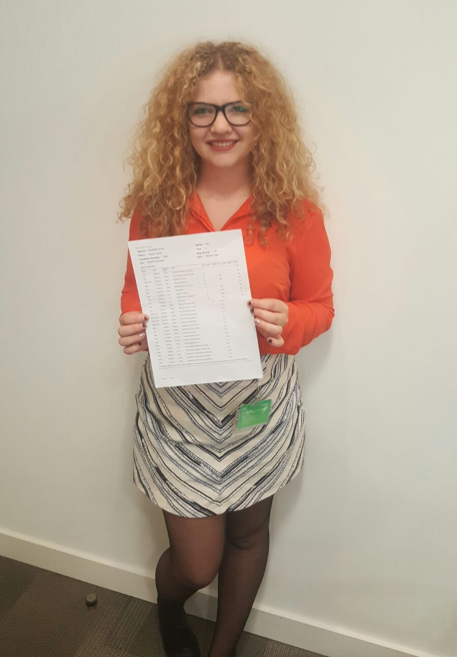 I am Rosie Smith and around 6 short months ago I was awaiting my GCSE results whilst faced with the biggest decision of my life. Unlike most 16-year-olds, I didn't have the longest summer of my life, I didn't enrol in college and wouldn't be sitting in a classroom for the next 2 years of my life… Instead, I have a career with unthinkable options lying ahead of me. I am an FY17 apprentice at Cisco UKI and, as people often remind me, the youngest Cisco employee worldwide.
I first heard about the opportunity at a careers event at my school last year, and I was thrilled to find out about what Cisco could offer me. The thought of a career in technology excited me. Once the nerve-wracking assessment centre day was over and my results in, I couldn't believe that at the age of 16 I was preparing for the first day of my apprenticeship. But here I am with my GCSEs and already enrolled onto a Degree Apprenticeship. How did I deal with going straight from a school environment to full time work? Throughout the last 6 months I have been greatly supported by managers and my peers. I am more than happy with my choice to start an apprenticeship as I'm learning on the job, making new friends and can see a very bright future for me within the company. (Needless to say, I've already started collecting my pension, so I'll be very prepared for retirement!)
My First 6 Months as an Apprentice
I have experienced a lot during my first 6 months with Cisco although one of my favourite moments has to be when our Chief Technology Officer, Alison Vincent, invited me along to the Women in IT Awards. It was by far the best night of my life so far. I met and heard about so many inspirational women, as well as the head of MI6! That night has really pushed me to be the best version of myself. Alison has inspired me to become many things I never thought I could be, she has inspired me to push my limits and test myself to the extreme. Before meeting Alison, I thought she was the best, our CTO with a PhD in Cryptography- something that I drew me to computing at school originally. I saw a lot of myself in her, which helped me to believe I could go far in this company. Every day I am lucky to work with some of the most inspirational people in technology which is what drew me to Cisco.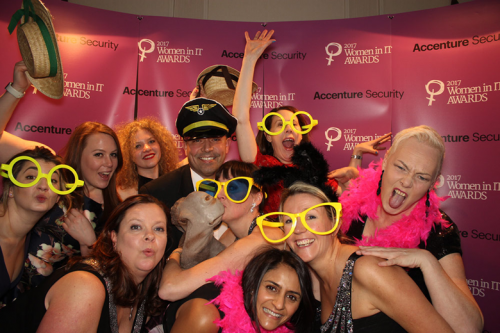 The Future

In essence, I am learning about EVERYTHING (the company, the industry, life and myself) and learning THE BEST WAY- through real world experience. So far, I have seen challenges I have had to overcome but that there will always be different support channels available to turn to. And that throughout the difficulties, the brightness of my future has and will pull me through to success.  I will be 19 with an exceptional level of industry experience, a 3-year skill-set, a fantastic professional network, a Degree paid for by Cisco and some savings from my salary… maybe. I love my job and the decisions I have made, and would push anybody reading this to pursue your passion.

Tags: