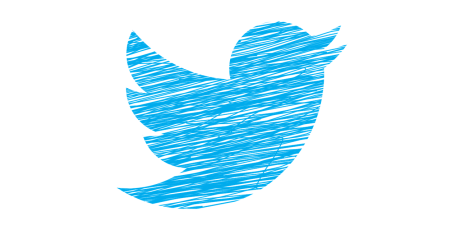 Start-up Hub
The Start-up Hub 50 essential people to follow on Twitter
Twitter can be a great source of interesting news, bits of wisdom or even potential leads, but when you're working at a busy start-up it can often feel like there's not enough time in the day to get your everyday tasks done, let alone to trawl through people's timelines.
So, in the same spirit as our weekly #SundayStartup posts that condense the best of the week's news and views, we've compiled a list of the 50 essential people for start-up entrepreneurs to follow on Twitter.
Featuring a mixture of entrepreneurs, investors and tech industry commentators, this is a collection of some of the best UK and Ireland tweeters from the start-up world. Each has their own particular twist on the platform, but what they have in common is a wealth of advice on how to tread your own path to entrepreneurial success.
Our top 10 are included below (in no particular order), with a little insight into why they're each worth a follow. You'll also find a live timeline of tweets from our full list of 50, so you can either bookmark this page if you want to check back for regular updates or subscribe to the list directly on Twitter
And if you're looking to add a 51st person to the list? Well, you can find me over at @bightom…
Martha Lane Fox CBE @marthalanefox
A dotcom era veteran (Martha co-founded lastminute.com) now focused on public service digital projects and charities, such as doteveryone.org.uk. She's a cross-bench peer in the House of Lords, as well as serving on the boards of Twitter, Channel 4, mydeco.com, and Marks & Spencer.Sherry Coutu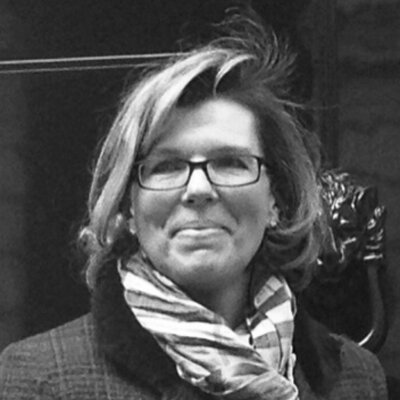 Sherry Coutu @scoutu
Sherry is a product strategist, entrepreneur, angel investor, and holds board positions at organisations including Founders4Schools, The Raspberry Pi Foundation and the Scaleup Institute. She speaks at events nationwide, and her Twitter timeline reflects these pursuits.
Rob Moffat @robmoff
A partner at Balderton Capital, Rob is full of advice for start-ups on the hunt for funding (some of which has featured on these pages before). His tweets offer a mixture of key stories from the media, as well as events coverage and the occasional pearly of personal wisdom.
Saul Klein @cape
Both entrepreneur and investor, Saul is a partner at VC firm LocalGlobe, investor at Index Ventures, as well as the founder of Seedcamp, The Accelerator Group and, previously, Lovefilm. Saul is an avid reader and shares plenty of interesting articles via Twitter, as well as offering insightful commentary on current events.
Gene Murphy @genemurphy
Gene is an Irish powerhouse in the start-up world, and his passion for the community is clear to see throughout his Twitter timeline. He dedicates it to events coverage, interesting news and plenty of opportunities for start-ups looking for funding or to join accelerator programmes.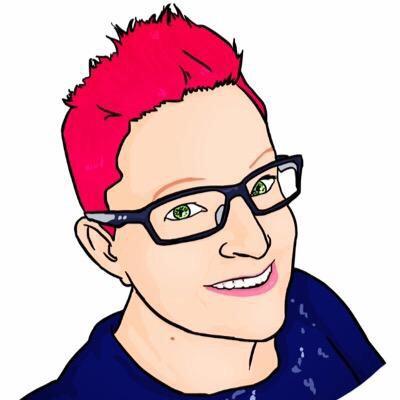 Sue Black @Dr_Black
Black is a computer scientist, social entrepreneur, noted advocate of women in computing and, most recently, the author of Saving Bletchley Park – a book recounting her campaign to secure funding for the restoration of the World War II codebreaking centre.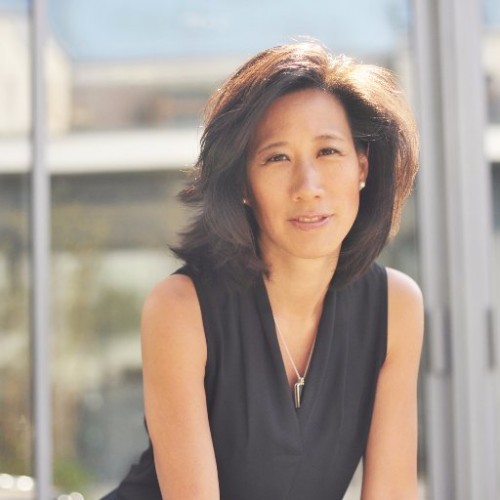 Eileen Burbidge MBE @eileentso
Eileen is a founding partner of Passion Capital, and was appointed in 2015 as the Treasury's Special Envoy for FinTech – tasked with championing the sector across the UK and at an international level. She tweets frequently and is a good source of the latest UK-centric news and government policies for the tech sector.
Kathryn Parsons @KathrynParsons
Kathryn co-founded Decoded in 2011, a tech start-up aimed at increasing digital literacy in the UK. The organisation offers courses that claim to teach participants to "code in a day." Her Twitter feed is full of stories from the start-up scene, where she's a regular speaker, as well as advocacy for women in tech.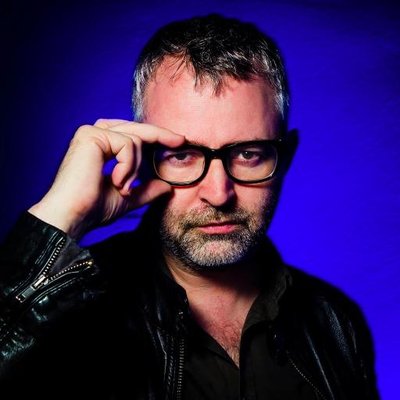 Mike Butcher @mikebutcher
Editor-at-large at TechCrunch – a publication that will need little introduction to tech entrepreneurs – Mike shares top stories from the site and others across the web. He is also the founder of the annual Europas Conference & Awards for European tech start-ups, and keeps his Twitter followers up to date with the latest on that too.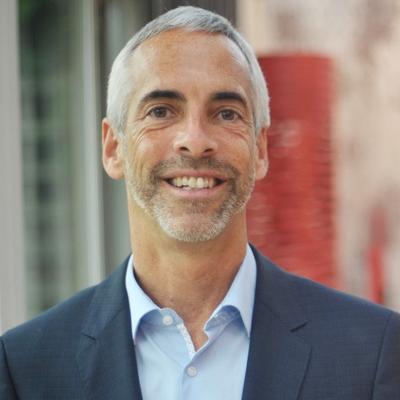 Russ Shaw @russshaw1
Russ is the founder of Tech London Advocates, an organisation aimed at supporting start-ups seeking investment, talent and high growth. The organisation has its northern counterpart: Tech North Advocates. Russ is a regular on the events scene and shares updates from the road as well as TLA updates and relevant news pieces.
Let us know what you think too. Is this the best Twitter start-up list for entrepreneurs – or do you have suggestions of extra people to add? Just post a comment below to let us know.
Click on the image below for the Start-up Hub 50 essential people to follow on Twitter: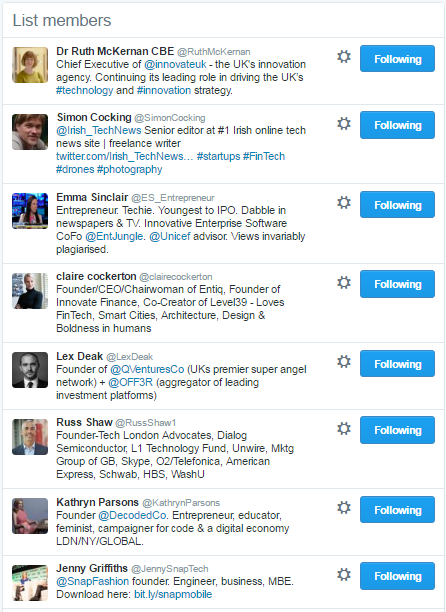 If there's a topic area you'd like us to cover in more detail, or if you have a question you'd like to ask, please drop us a line at startupsupport@externalcisco.com.
Do you know someone who would benefit from this content? Feel free to share with your social networks and help us spread the word.

Tags: