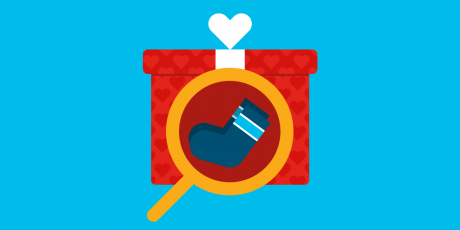 Enterprise Networks
The perfect Valentine's gift for your network
Hoping for a perfect gift this Valentine's day? A new pair of socks may leave you slightly underwhelmed. Don't you just wish that you could avoid such disappointing surprises?
They say it's the thought that counts, but sometimes you just wish they got you chocolates… or at least kept the receipt. Well I can't comment on what your valentine will bring, but I can give you some good news today when it comes to your network.
Intent-based networking solutions can help you compete in a digital world.
Yes, that's the good news. It is now possible to turn your network into a "real-time sensor" thanks to the latest machine-learning analytics innovations announced at Cisco Live Barcelona 2018.
This is an evolution, building on and expanding the capabilities and benefits announced in June, 2017, when we embarked into a new era of networking. The Network. Intuitive. The software and hardware innovations announced then have provided unprecedented scale, simplified operations and delivered secure network segmentation. We are now taking it even further by enabling "everything as sensor".  Aggregating intelligence from networks, applications and clients to deliver valuable business insights.
End-to-end visibility, remediation and troubleshooting.
This is what it this means for you.  Now, thanks to end-to-end visibility and data granularity, you can quickly identify the source of the problem and isolate it. And your network will also be able to provide immediate remediation and even predict upcoming issues.

How does this work? We have made all this possible by leveraging years of research and development to understand the relationship between the users, devices, applications and network. Combined with machine learning this turns your network into an intuitive and intelligent system. One that is capable of identifying and resolving problems as they arise.

So, if you are looking for a valentines present for your network, what better than the capability to improve productivity, application experience and business efficiency while reducing troubleshooting and downtime.

To find out more join our webinar on 1st March.  Register now to secure your place.

Tags: