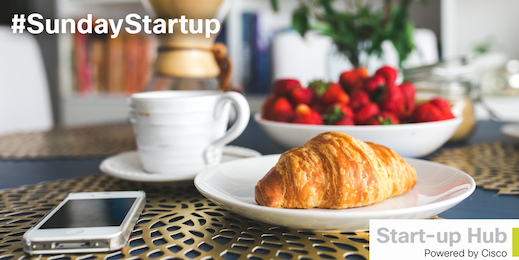 Start-up Hub
#SundayStartup no. 9 – the top five stories for tech start-ups this week
It's time again for #SundayStartup, where we keep you updated with all the best bits of tech and start-up news from the past seven days.
This week we've had good news from the European investment landscape, slightly less good news for start-ups looking for cheap co-working space in the capital, and a multi-millionaire entrepreneur who decided he might try his hand at being a cab driver.
Keep reading for our picks of the week, and you can use the #SundayStartup hashtag on Twitter to pass on anything that caught your eyes too.
UK continues to dominate the European investment landscape
Tech.eu's Q1 funding report found that, with more than €1 billion raised across 122 rounds, the UK is Europe's number one funding destination. This quarter saw record levels of investment across Europe, Israel and Turkey. Other key findings included the fact that France received the highest number of investments (135) and that FinTech is still an area of real interest for entrepreneurs and investors – 100 rounds of funding totalled €527 million.

London is the most expensive city for co-working spaces, followed by Edinburgh and Bristol
Office listings site SpareOffice published research indicating that London is the UK's most expensive co-working destination – and by some stretch too. With an average asking rent of £357 per month, London's spaces are £73 more expensive on average than second placed Edinburgh. Bristol came in third at £265, with the tail of the top ten including Newcastle, Glasgow and Sheffield with costs of £218, £210 and £208 respectively.
Ranked: The 22 biggest European venture capital firms in 2016
Business Insider published its annual ranking of the largest VC firms in Europe – positioning is decided by the size of funds raised. There's a big focus on technology, since many of the biggest success stories of the past years have come from this sector. The list includes only firms that are headquartered in Europe, so excludes some of the bigger international firms with European arms.
Different types of workplace culture – which one is right for your start-up?
Ventureburn, with the help of Irish philosopher an organisational culture expert Charles Handy, delved into the sometimes sticky topic of workplace cultures. The key, Hardy says, is matching what your organisation does or what it is aiming to achieve with different approaches to culture. The article separates out Power Cultures from Task Cultures, Person Cultures and Role Cultures, but ultimately concludes that most companies are hybrids of one or more of these varying culture types. And if this has piqued your interest, then you can see what Helen Watson of People Puzzles had to say on the topic when she sat down for a chat with our own Tom Kneen.
And finally…
If you'd just sold your travel booking website business for $1.8 billion, what would you do next? Becoming a cabbie might not be the first thing to enter your mind, but that's exactly what Paul English, co-founder of Kayak, did.
After realising, he told Inc., that his the vast majority of his meetings were with people working in the same technology or non-profit sectors as him, he decided to broaden his circle. That he chose to do this (via Uber) on Halloween after hosting a costume party just adds a little spice to an already fascinating tale…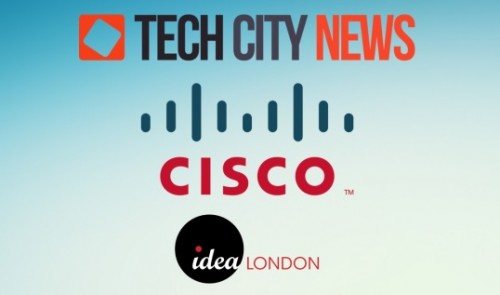 BONUS: A date for your diaries…
The week of June 20th, as I'm sure some of you will be well aware already, is London Technology Week. We've teamed up with Tech City News to run a panel session on the topic of co-innovation. 'Start-ups & Heavyweights: Is co-innovation right for you?' will take place on the Tuesday at IDEALondon, kicking off at 17:30 and will include speakers from start-ups, corporates and the investor community. You can find full details and add to your event planner over on the London Technology Week website. Hope to see some of you there!
Make sure you join us this time next week for another round of #SundayStartup. Until next time!

Tags: