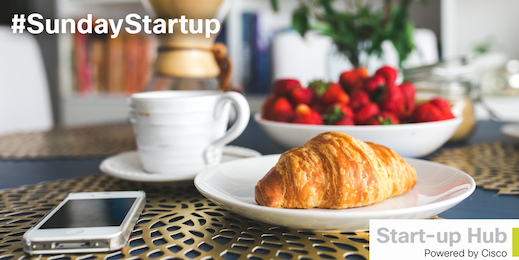 Start-up Hub
#SundayStartup no. 27 – the top five stories for tech start-ups this week
It's been tough to keep up with the various ups-and-downs of #SundayStartup this summer, as Europe appears to have been locked in a battle over its start-ups.
There's better news this week though, as it appears that the continent is becoming a bit of an attraction for tech brains from all over the world.
And if that wasn't quite enough excitement for you, then we've included a real life video of the guy who invented James Bond's jetpack flying around the real life Thames on a real life jetpack. In real life.
Tech entrepreneurs are flocking back to Europe
While Silicon Valley remains the dream for many tech entrepreneurs from all over the world, plenty of European ex-pats who've been toiling away in the Valley are seeking a return home.
This isn't necessarily because they've had enough of the sunshine in San Fran, but more so because of the need to build a new base for innovative ideas back on home shores.
The European Tech Funding Report for the first quarter of 2016 has shown that the region is breaking records in terms of money in the pot. And with an existing infrastructure of so-called 'megacities' the continent is as well-placed as any to nurture tech growth.
The number of new businesses in London keeps on rising
An EY report in August put London top of the table for investment against other European cities, and it appears that that's not the only bit of good news for the capital to celebrate.
According to the Office for National Statistics, London boasts 18.7% of the UK's total VAT and/or PAYE-based businesses.
Not only that, but the figures show that this number has grown by 7.2% for the previous year.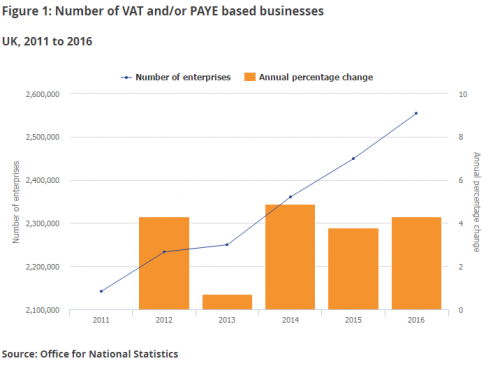 More women in start-ups means more female CEOs down the line
Over in Australia a new start-up accelerator is working to address the gender imbalance within the tech industry – from the ground up.
A report from the Workplace Gender Equality Agency outlined how women are much more likely to occupy jobs in female-dominated industries than those dominated by men.
The worry, then, is that if the image of the start-up founder continues to be, as the Guardian puts it, "a bloke in sneakers and a hoodie" women will continue to be overlooked.
BlueChilli, along with other grass roots organisations like Girls in Tech and Girl Geek Academy, is aiming to build a foundation that will ensure greater equality – and success – in the future.
Tech start-ups face headwinds, challenges in 2016 and beyond
Great opportunity breeds great competition, said Larry Myler in Forbes – particularly in the red hot world of tech start-ups.
With the scene as fertile as it currently is, there's a bigger challenge than usual in making sure your idea cuts through.
But it doesn't start and end with a great idea; start-ups, Myler suggests, face a particular problem when it comes to leadership, and the quality and style of a growing company's leader can have huge impact on its ability to generate revenue.
Keeping pace with the fast developing world that is technology is only going to get more difficult. Start-ups need to be generating ideas for the next step before the current one is taken – and have the leaders to take them there first.
And finally…
Tired of your morning commute? Wish it involved a few more jetpacks? Got £200,000 to spare?
Well former commercial pilot David Mayman has just the thing for you: a jetpack that costs around £200,000, in case you hadn't guessed already.
It's not likely to be commercially available until 2019, but you can check out a video of the kit in action below…
Make sure you join us at the same time next week for another round of #SundayStartup. Until next time!

Tags: