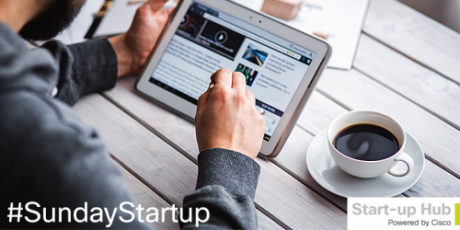 Start-up Hub
#SundayStartup no. 20 – the top five stories for tech start-ups this week
If last week's #SundayStartup was, as we fatefully described it, the first to arrive with a bit of summer sun, then the good old British weather has kindly put paid to any rumours of consistency.
All the more reason to stay tucked in bed with a coffee while you catch up on the best bits from this week? We think so.
There's been a fintech shift on the continent, positive signs from across the Scotch border, and a car that can drive sideways – dig in!
German fintech start-ups raised 80% more than British ones in the second quarter
Following revelations that Germany's Senator for Economics, Technology and Research has been writing to UK start-ups to persuade them to cross the channel after Brexit, there was more positive news for our German counterparts.
A report from KPMG and CB Insights placed Germany as the new fintech funding centre of Europe after its start-ups pulled in 80% more funding than the UK's could manage in Q2 2016.
German start-ups raised $186m for the quarter, whilst the UK's young businesses managed $103m – a decline from the $117m raised in Q1 of this year.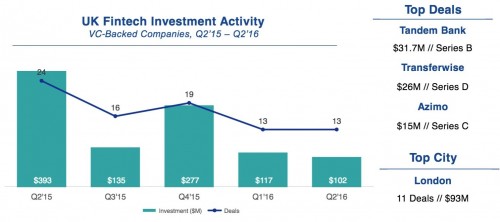 Small businesses fail to utilise social media when pursuing overseas sales
Marketing on a start-up budget isn't always the easiest of tasks, but a new report from Barclays this week suggested that start-ups are failing to fully utilise accessible resources like social media when promoting their business.
The survey revealed that small businesses are using sites like Facebook and Instagram to market to domestic audiences, but are not extending this to international customers. Though 66% of the start-ups surveyed reported using Facebook to appeal to home consumers, the figure dropped to just 31% when asked about attracting global customers.
As the Web makes the world a smaller place, and social networks draw connections across borders, it makes sense to capitalise on this and expand your market beyond just the home turf.
Fintech is thriving in Edinburgh too – and it's great news for the whole of the UK
Lord Mayor of London, Jeffrey Mountevans, wrote an op-ed for City AM after attending Invest Edinburgh. The event is aimed at highlighting the Scottish capital's position as the second largest financial centre in the UK.
The benefits of these financial centres, however, shouldn't be limited to their location and Mountevans was keen to emphasise how fintech hubs in London and Edinburgh feed back into the rest of the UK economy.
He went on to argue that London in particular has an important role to play in linking up with regional hubs across the country.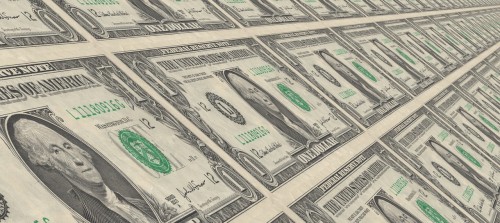 The next $1 billion start-up acquirer won't be a tech company
Alex Taussig, a partner at Lightspeed Venture Partners, has suggested that the playing field for big, billion dollar start-up acquisitions is shifting.
Recent big ticket purchases – Cruise Automation by GM, Dollar Shave Club by Unilever, Jet.com by Walmart – point towards a trend of established consumer businesses buying their way into innovation, he wrote.
Tech start-ups then could benefit from widening their view of potential acquirers, rather than staying focused on innovating within their particular sector.
And finally…
If Michael Jackson was a car, there's a chance he would have had wheels like this one.
London-based inventor William Liddiard has come up with a pretty revolutionary (sorry) design for omni-directional wheels.
Though the concept itself isn't new, Liddiard's creation is unique in that the wheels he's put together are standalone and could technically be applied to any vehicle that's the right size.
BONUS: Dear innovators…
Cisco's annual Innovation Grand Challenge – now in its third year – is nearly upon us.
Up for grabs is a share of $250,000 to help jumpstart your venture. All you need to do is show us how your idea can change the world…
Submissions for the competition will be closing a week on Wednesday (the 31st of August), so you still have time to put the finishing touches to your entries.
So what are you waiting for? Get cracking!
Make sure you join us at the same time next week for another round of #SundayStartup. Until next time!

Tags: