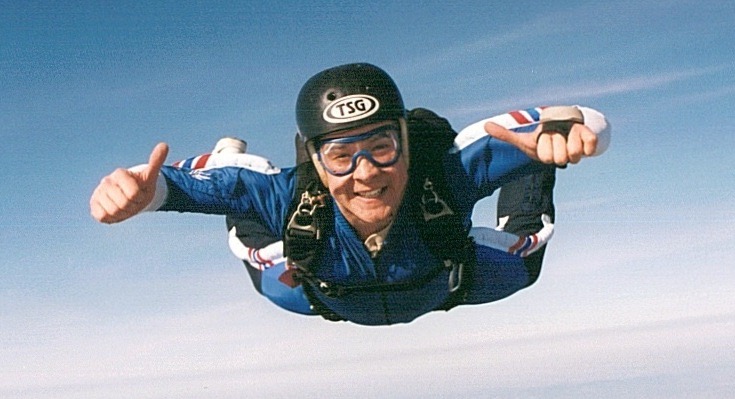 Cisco UKI
Stu Player: mastering the art of diving in at the deep end
Pinning down Stu Player is no mean feat. After relentless diary scouring I somehow manage to catch an hour with him on the hop, just before he heads off to Amsterdam, Sydney and San Jose in what can be described quite literally as an around-the-world trip in the name of all things Cisco.
Given this endless jet setting, you'd be forgiven for thinking that Stu is at his physical peak. In reality, he's recently returned to work after three months in recovery from open-heart surgery. Talk about diving into the deep end, I think – a sentiment that will ultimately underpin our chat.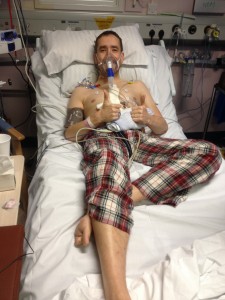 Stu explains that he suffers from a unique, lifelong, congenital heart condition that has, in his words, "defined who I am." But not in the way you might think, it transpires – think more along the lines of travelling the world, sky diving and becoming a father of two overnight and you're halfway there.
The condition has always been a step ahead of medical treatments, this meant his childhood was spent in and out of hospital. In 1972 aged 18 Months Stu had surgery to open up the coronary artery and ensure blood flow to the heart, as well as to repair a major hole in the heart – this would be the first in a series of incremental medical procedures.
This has included its particularly memorable moments, Stu explains – including one occasion when his heart was stopped while he remained fully conscious.
"Basically my heart was confused and beating irregularly and at over 260 beats per minute, to fix it I underwent an emergency procedure to stop it and waited over a minute for it to re-start in a more normal rhythm. In other words, it needed a complete reboot.
"Watching your own heart flat line is an experience that can't be put into words. It was a truly defining moment for me," he says. "Going through an experience like that is life affirming, and it makes you really want to question and push boundaries."
Perhaps this mission to wage war on boundaries is why Stu spent his twenties travelling to Florida and Spain to take part in his passion: skydiving. This is the last thing I expect to hear. Shocked, I ask him the first question that springs to mind – 'what did your mother have to say about that?'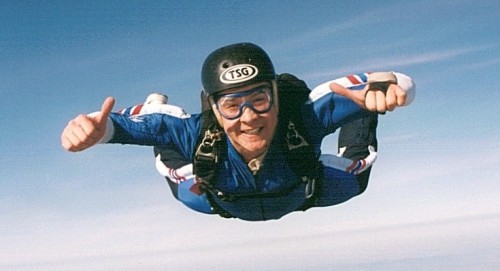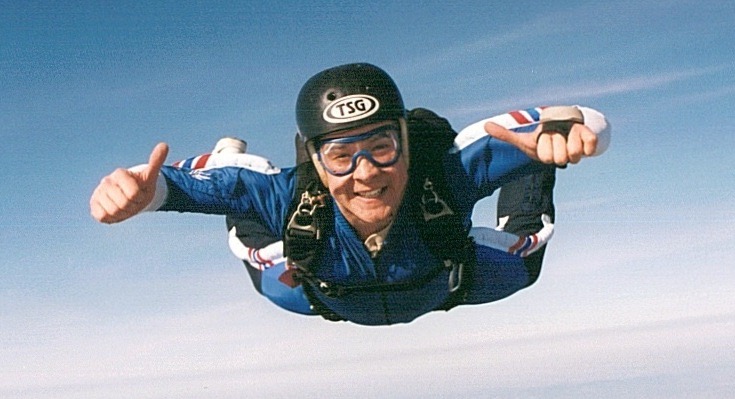 He laughs, shaking his head. He tells me that after the initial alarm bells, mum decided that Stu would likely do what he wanted anyway. And he did, clocking up an impressive 400 skydives during his time in the air. But becoming an instructor was out of the question as he was unable to pass the medical, and in 2002 he reluctantly hung up his ripcord after experiencing some heart irregularities that he didn't want to risk further.
When not hurling himself out of planes at great height, Stu tells me he was firmly ensconced in the world of sales. Was it always something he wanted to do, I ask?
"I was sponsored through university by Xerox, but by the time I gained my degree its graduate program had been put on hold – you might say I was a dud investment!" he jokes. Tired with the engineering aspect of things, Stu put his software engineering degree to a new use, taking up the sales role that would act as a springboard to an illustrious career in sealing the deal.
The sales hit hard, and in 1993 Stu moved into an internal sales position at Logicalis, which he describes as his "big break" into the networking industry. Alas, after five years the company was bought out, and after working solidly since graduation, Stu decided he was in need of a well-earned break.
In what's quickly emerging as typical Stu-style, this was no two-week package holiday. Instead, he spent 18 months travelling the world – not particularly surprising as I continue to learn that Stu isn't exactly the type of person to do thing by halves.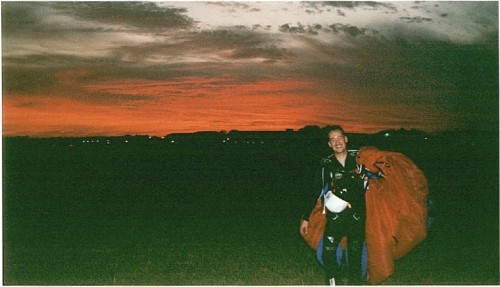 "My relationship at the time had broken up and we were selling the house. It was always the kind of thing I'd dreamt about doing, but this time there was nothing really holding me back, I didn't have any excuses. I just thought 'let's do it!' You can spend forever mulling things over, or you can get going."
And get going he did, travelling around Malaysia, Thailand, Singapore, Australia, New Zealand, Hawaii, LA, New York and Europe between 1998 and 2000.
During this time he took to a new kind of diving, obtaining his Divemaster certification in Malaysia to help fund his travels, before falling in love with Australia and spending three months in New Zealand.
"Things lined up for me," he says of his adventure. "I was old enough to know what I was doing and had a bit of money behind me after selling the house, so I wasn't relying on jobs for cash. I find travel incredibly rewarding – it was just what I needed."
The chance to make things long-term reared its head Down Under when Stu was offered the chance to stay in Queensland's beautiful Airlie Beach, taking visitors diving to the Great Barrier Relief. He turned it down. I ask why.
"I was living with the reality that my condition could come back and bite me at any time" he explained. Eighteen months of globetrotting, it would seem, was enough.
Today kite surfing, snowboarding and road cycling have replaced all forms of diving, and although not quite as adrenalin-filled, satiate Stu's energetic side – although he is yet to succumb to what seems to be a bit of a Cisco tradition, competing in triathlons.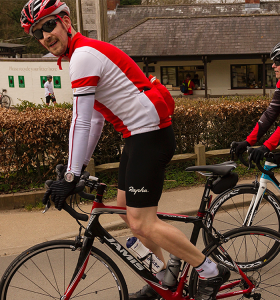 "The diving always surprises people," he says. "But my heart condition has really helped me see the importance of not following where the path my lead, but making your own. It's never easy being different when you're growing up as a child, and it builds resilience. It's made me want to push barriers and ask difficult questions."
This also seems to have set Stu is strong stead as a people manager. "My experiences have made me see the importance of treating everyone the same, of respecting and understanding people. He cites Cisco's Conscious Leadership Program and impactful training as major turning points in his development as a manager.
"We learnt about how to communicate properly and engage with people," he explains.
"Something else it highlighted was the importance of being aware of the impact you're having on those around you – this is something people can sometimes forget as they climb up the corporate ladder."
Starting out at Cisco as an education account manager after sales management roles at GE Capital and Computacenter, today Stu is Cisco's global business development manager for video content.
Pushing himself is certainly something Stu excels at. Getting straight back into the swing of things after his hospital stint seemed to be no great challenge for Stu – but then why would it be for someone who loves their job? "I never thought I'd be here for twelve years", he says, but Cisco truly is a fantastic place to work and gave me amazing support during my recent heart surgery and time off to recover.
He highlights Richard Branson and Steve Jobs as people who have influenced him – but he admits there isn't anyone I hold up as a pillar that I would aspire to be. A lot of that for Stu has been pushing himself.
"For me it's all about proving to myself that I can do what I want to do – having a serious medical condition can really hold you back. It's more about setting those goals so I can prove to myself I can achieve, and make that next step."
In 2003 Stu met his now-wife, and her two children – it was a big step change from his pace of life at the time.
"Almost overnight I went from being a carefree traveller to a dad to her two children, too!" he laughs.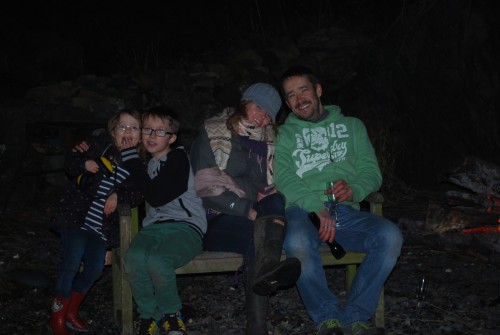 Things would change again dramatically in 2009 for the birth of his daughter Amelie in 2009.
"With my daughter it was a very emotional and defining moment for me – bringing someone into the world had a big impact."
To me the pace of change is something that Stu thrives in – making him perfectly suited for life where we're working on the cutting edge of technology.
"Things are moving so quickly in technology," he explains. "We went through an industrial revolution in the twentieth century and we're going through a technological revolution now.
"I'm in my mid 40s – so I had to learn the technology piece (unlike the digital natives among us).
"It's exciting and it's challenging. For me it's a fun place to be because it's moving so fast."
Stu also feels passionately about the positive impact technology can have on people's lives – with the world becoming 'much flatter' in the last 10 years a result.
"International travel has helped bring people together but the internet has been a real leveler for everyone. By allowing people to connect, the sharing of information and knowledge is a great way of enabling kids from any background to learn."
As our chat draws to a close, I ask what's next on Stu's radar.
"Video and collaboration is something that I'm passionate about – so I want to drive adoption and keep introducing people to the technology and getting them to try new things.
"From a personal perspective I just want to be a great dad and a great partner to my wife, whilst continuing to push boundaries at work and in my free time. I'm also spending my corporate philanthropy time working as an elected governor at Great Ormond Street hospital.
"It's important for me to be able to give something back to the place that saved my life back in 1972."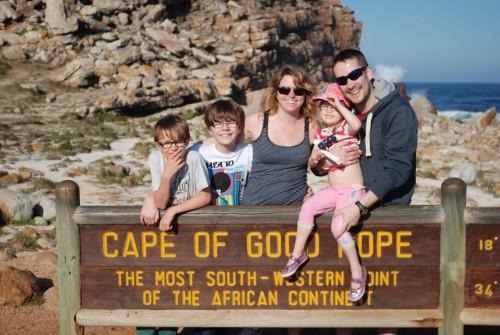 I'm feeling suitably inspired after our talk – though I'm not sure I'll be jumping out of a plane any time soon….

 

Tags: