Collaboration
So really, how secure is your collaboration solution? Find out more LIVE with Cisco experts…
I had a letter from my bank this week asking me to give them a call about fraudulent activity on my card. This was after painfully failing to be able to pay for a parking app at after-school club drop off, meaning (despair!) I actually had to find some real change and use the antiquated slot machine for a paper ticket… Needless to say we were late, no harm done though.
No harm at all when you consider that the last purchase I made from a DIY website (I know, living life in the fast lane) was hacked and card data potentially stolen. We all spend so much time connected to the net in 2017 that it's bound to happen sometime. Thankfully, it got caught straightaway and before any of my personal data could be used… Another cyber-crime dodged!
But it does make me think, I do take for granted – more often than not – how whatever apps, websites and tools we use in our everyday consumer and corporate lives are keeping my thoughts, ideas, competitive edge and sensitive data safe and sound. What's the reality really? Working for Cisco, I have had to recently go on a self-styled 'Google bootcamp' of security acronyms, data legislations and regulations, encryption methodology, the list is endless.
So, here are some of my top picks for top-of-mind security concerns when it comes to securing your business' collaboration solution:
Hey, where's my data at? Knowledge is power. Understanding more about things like how the collaboration tools you are using are deployed in the cloud, where your word docs, other files and media are stored, means you can have confidence that they are being securely looked after. If you really want, these days you can even host your own encryption keys and keep video and audio call data close to you. The possibilities are endless. And Cisco secure.
Can I share that document with Tom? Doesn't he work for a partner though? Well, put it this way: if you are not supposed to, then DLP tools APIs can integrate with your existing tools to proactively catch that file, delete it and inform you not to do it again, you naughty sausage!
Is it really as secure to use Cisco Spark in my local [insert your fave coffee shop of choice!]? Why, of course friends! It's about end-to-end encryption for you as a user and for the conversations you might be having in an encrypted virtual space, not about securing the network you are on. Oh yes, and did I mention your files are encrypted too, oh and your media – if you want to have that video call as well. Plus, have I said it's already end-to-end encryption as standard?
Who uploaded that video of a cat playing tennis?! I mean, seriously! Let's get the Events Auditing API on the case then, to track backwards and find out who the comedy genius is… My money is on Richard in accounts again.
Wouldn't it be cool if we could find a meeting room that's free! Doesn't everyone have a helpful Bot to do their bidding? Well, I do, anyway. I can simply @mention it in any Cisco Spark space and see what room takes my fancy (or more likely whichever dark hole in the furthest building from the cafeteria nobody else fancies, but at least it's free!). Useful Bots and API tools mean the only limitations are those created by your own imagination. When it comes to what you can automate into the workflow of Cisco Spark, the sky really is the limit. Find out more here.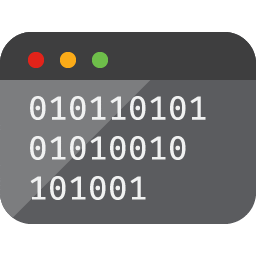 Phew! A true whistle-stop tour of my newly enlightened collaboration security mind, I know. And, while I certainly understand a lot more than I did, I'm not shy to admit that I still don't necessarily understand it all…but never fear!

I happen to know some guys who do, so why don't you come and join the experts from Cisco at an all-day workshop this Thursday 30th November at the Cisco London City office – it's still not too late to register here.

If you plan to come on the day, do post a comment below! I hope to see you there.

Tags: