Security
Security compliance in post-Brexit Britain
The UK voted to leave the European Union and many UK-based companies are left wondering how Brexit is going to affect security compliance. Just 6 weeks ago, the General Data Protection Regulation (GDPR) came into force, unifying the data privacy laws in the EU. The GDPR will apply from 25th May 2018, around the same time that the UK may be officially leaving the UK.
So what happens then? Do UK-based companies still need to worry about complying with a European law after they Brexit? The answer is YES.
Before we tell you why, let's take a look at why the GDPR came about. EU citizens have long been concerned about their privacy and how much control they have over their personal data. With so many different privacy laws across the union, it is difficult for consumers to know their rights. It is also complex for organisations that operate across borders to know which regulations apply where. Having an EU-wide regulation simplifies compliance and ensures consumers across the EU experience the same level of protection. And this is an important part for UK companies: it is the consumer's location that matters.
The UK may no longer be an EU member in 2018, but it will still trade with the EU. For that, UK-based companies will still have to demonstrate that they are protecting the data of their EU customers. The penalties for non-compliance are high: up to 4 percent of the company's global turnover or €20 million, whichever is higher. Regulatory requirements include respecting the consumer's 'right to be forgotten', enabling them to move their data when they change providers and notifying authorities of data breaches within 72 hours, among other rules.
But it is not only about following the law. Many customers have already suffered the effects of a data breach, whether it is money missing from their accounts or their privacy being exposed on the Internet. And because they are more aware, they are also more demanding. Companies that cannot keep up with those security demands will lose market to those who can.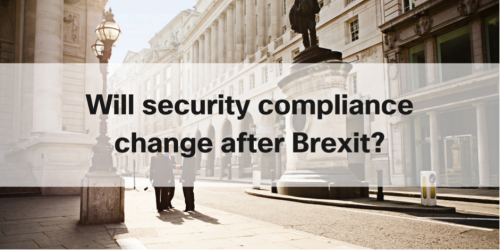 To find out more about Cisco Security click here

Tags: