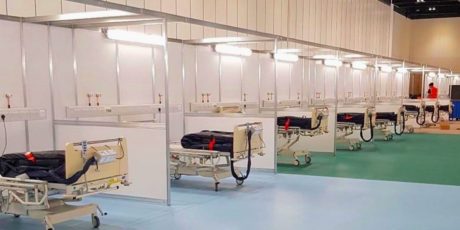 Cisco UKI
NHS Nightingale: responding to urgent healthcare challenges
The National Health Service (NHS) is leveraging Cisco solutions during the emerging coronavirus outbreak to respond to critical healthcare challenges.
In what is certainly a testing time for everybody, the United Kingdom has ramped up its efforts to protect citizens from the coronavirus epidemic. Though the government is encouraging people to stay at home, frontline medics are working tirelessly to treat unprecedented numbers of patients.
They're the heroes. And businesses across the UK are working together to support them. The rapid transformation of the ExCeL London, a 100-acre convention centre in the Docklands area, into a new hospital is an example of what teamwork can achieve.
Alongside its partners, BT, Block Solutions and Barts Health NHS Trust, a dedicated team from Cisco helped create NHS Nightingale in just seven days.
So, how have we gone from an empty convention centre to a facility capable of managing up to 4,000 patients at one time, equipped with a medical-grade network?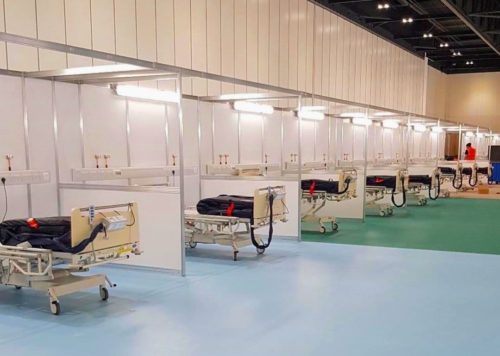 People have impact
The first in a series of new hospitals being set up across the UK, NHS Nightingale enables frontline medics to deliver the equivalent high-quality care that patients receive in national hospitals. More temporary hospitals are currently being built with additional sites under consideration.
Setting up these facilities is a phenomenal challenge. While it would not be possible without the enabling technologies, it's people who drive a successful outcome.
More than 100 Cisco volunteers, and many others from Block and Barts Health Trust, contributed time and expertise to design and implement a fully operational and highly secure medical-grade network at NHS Nightingale.
Their efforts mean medical teams both on site and in virtual locations can perform their specialist duties, securely share vital patient data and laboratory reports, as well as communicate effectively to deliver the best possible care to patients.
Most impressively, multidisciplinary teams, who had not worked together before in many cases, forged productive and collaborative relationships at a time when travelling and meeting face-to-face was strictly limited.
This team of NHS staff, military personnel, contractors, architects and engineers, worked around the clock to set up NHS Nightingale – communicating via Webex video conferencing to complete a body of work in one week that would ordinarily take a year.
The CIO for Barts NHS Trust, Sarah Jensen, expressed her gratitude for the team involved: "We want to extend a very big thank you to all the organisations who worked so hard by our side, enabling the infrastructure and clinical systems for the Nightingale Hospital London opening. We fully realise we would not have been able to do this on our own without you and the teams you have dedicated to our deployment."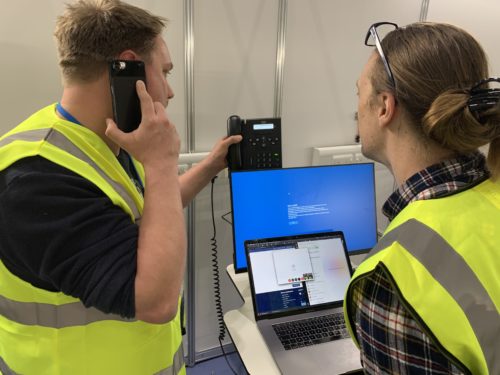 Creating the blueprint
We know our role is small compared to the doctors and nurses on the frontline. But we hope the infrastructure we designed and the experiences we shared help solve some of the healthcare challenges affecting the NHS – and healthcare systems globally – today.
To this end, we've developed a Nightingale blueprint based on this experience, as well as our 35 years of networking leadership. It's available to governments across the world and will enable healthcare providers to quickly deploy similar solutions; meeting their own increased emergency care needs.
The team is also developing 'Nightingale Connect' as a single platform for healthcare professionals to access operating guides and best practices as the industry adapts to this reimagined way of delivering care.
This mission matters. As the UK looks to government, industry and business to provide leadership and guidance when the road ahead is uncertain, Cisco will work with its partners in the UK to answer that call.
For now though, I'd like to say a huge thank you to each and every one of our Cisco team members who made this possible. Your dedication, resilience and compassion is remarkable.
Our very best wishes go to all of the staff and patients at NHS Nightingale.
For more information on how Cisco is supporting customers to navigate through the current coronavirus outbreak, please visit www.cisco.com/covid19.
Tags: