Small and Medium Business
More than Just Security: The Future of In-Store Surveillance #1
When is an in-store security camera not a theft prevention measure? When it's a video-based analytics tool, of course! IP security cameras are becoming more affordable, stable and standardised and, as result, are opening up a host of new and innovative analytics opportunities for retailers who are keen to understand in ever greater detail how their customers shop.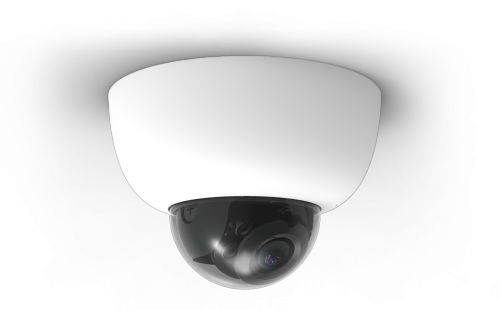 Retailers are switching from analogue to IP security cameras as part of the cross-industry connectivity to the Internet of Things (IoT), which Gartner anticipates will quadruple in terms of installed units by 2020. Where IP cameras are installed, surveillance doesn't need to just focus on avoiding shrinkage and vandalism (although this is done much more effectively).  The newest generation IP cameras, such as those offered by Cisco Meraki (see right), offer impressive high definition capture that can be viewed, shared, actioned and intelligently searched remotely via the cloud.
And with the annual bill for UK retail crime now estimated at well over £600m (Source: BRC), at an average cost of £325 per incident, it's very clear why retailers continue to invest in security devices and management systems. The burgeoning cost also explains why the possibility of generating positive value through customer insights using the same technology is so appealing.
£600m = estimated annual cost of retail crime in the UK
BRC
I'm not talking here about simple footfall tracking, which we all know is an established use case of CCTV. What is new and exciting is the possibilities created by combining HD IP security cameras with the store network to identify individual customers and drill down on their behaviours. It may sound like a scene from the movie 'Minority Report', yet IP security cameras are already beginning to be used in this way, well before the year 2054.

Let's take a look at some in-store scenarios that use this technology to best effect (setting aside for now the complexities of data use, permissions and storage).

VIP Customer Experience: If your highest-spending yet infrequently visiting customer walks in, would you know they were in store? Using facial recognition, you could flag individuals within your CRM database and set up an alert to notify staff when they arrive and are registered on camera, enabling a personal welcome, perhaps from the manager. Or flag customers who require additional assistance – perhaps they are visually impaired or need physical support in-store? This is potentially a fast and unobtrusive way to enable that.

Following the same principle, Mark Zuckerberg has facial recognition in his AI assistant 'Jarvis' prototype to allow the gate or door to a property to be opened only to those recognised from an approved list.

Hotspot Reaction Monitoring: Detecting a hotspot with a retail store is nothing new, yet imagine how useful it might be if you were able to analyse the reactions of shoppers lingering in front of a particular display. Did they smile, did they look puzzled, did they take a selfie? With today's IP cameras, you can drill down to that level of detail and fix underperforming displays fast, or use the data to hold better informed negotiations with suppliers on placement of stock in-store, or in window displays.

Many assumptions are made regarding shopper behaviour, including the propensity of customers to enter a store in a particular direction, where we are apparently influenced by factors ranging from the side of the road we drive on to whether we are left or right-handed. Yet research in this area is conflicting and the truth is that many factors influence the customer journey, which differs by store. Hotspot reaction monitoring could generate genuine insight and improve merchandising and marketing decision-making.

For more 'positive surveillance' scenarios, check out the second part of this blog series, coming soon (you can sign up here to make sure you don't miss out)… For more information on how Cisco is working with its retailer customers to drive forward their digital transformation and solve their most critical business issues, visit our Retail website, follow us on Twitter or, if you're visiting NRF in New York next week, come and see us at Booth 1963.

Tags: