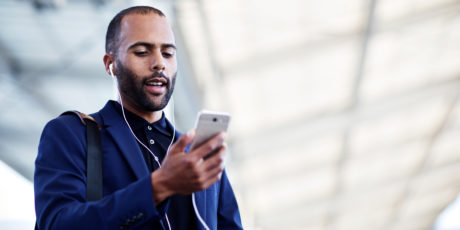 Cisco UKI
Mid-Year Event: optimum Wi-Fi combined with practical data insights on space usage and visitor experience
The annual Cisco UKI Mid-Year event is one of the biggest dates in our work (and social) calendar. It's a great opportunity to get together with colleagues, build new connections, hear leadership updates and learn about our latest innovations and partner and customer collaborations.
Connectivity fit for a tech-savvy audience
2019 saw us descend on Manchester's historic Victoria Warehouse. Imposing and sprawling, at 145²k ft it was the perfect space for 780 participants. Yet its size and scale combined with multiple levels, breakout areas and interconnected spaces presented major challenges in terms of providing an exceptional Wi-Fi for our tech-savvy colleagues.
Not surprisingly, we therefore turned to Cisco Meraki, our cloud-managed networking solution. Scaleable, secure and easy to install and manage, we installed 30 802.11ac wave 2 access points and four small form factor switches for seamless connectivity and reliable Wi-Fi service throughout the day across the whole site.
But we wanted to deliver more than just an awesome Wi-Fi experience. Using Meraki's robust, reliable foundation, we set out to understand how people used specific areas of the building and what this could teach us about event and space planning. So, using pre-built APIs, we integrated the world's most powerful, cloud-based indoor location services platform – Cisco DNA Spaces – into the Meraki Wi-Fi infrastructure to understand the behaviour and movement of people and things.
To this mix, we also included ecosystem partner Local Measure's Customer Experience platform to understand what attendees were posting about the event and to then share that content on big screens to help share their enthusiasm and increase engagement. We also utilised Local Measure Pulse, which helped capture real-time feedback which gave the event team valuable insight into how the event was going.
Being a one-day event, all of this was deployed at breakneck speed by event specialists Purple Realtime, from the Meraki network to the Cisco DNA Spaces and Local Measure integrations. And with 1,079 total people visits and over 700 gigabytes of traffic, we tested the network pretty hard, from set-up to break-down.
So, what did we achieve?
Not only did we provide seamless connectivity but integrating Meraki with Cisco DNA Spaces and Local Measure helped us better understand the venue and attendee experience throughout the day, including dwell times.
But while all of this was very interesting, why does it matter?
Everyone's a winner
A blended solution of this type offers several benefits, most obviously to event organisers who want to understand their physical spaces – how they are being used and how people are experiencing them – and marketing teams who need to understand who is at the venue and what their customer sentiment is. The insights and data gathered can then be used to make informed business decisions about future event and space planning. It can also help guest experience and service operations teams improve visitor experience, potentially enhancing an organisation's reputation. All of which adds real value to IT infrastructure.
Meanwhile, for small IT teams working to tight deadlines – whether in-house or contractors – the ability to quickly install reliable networks and seamless connections is invaluable. And with the UK's population being one of the world's most digitally advanced, most of us expect quality Wi-Fi access, whatever the location or occasion. We fulfilled this remit with a solution that offered a premium Wi-Fi experience all day, across the entire location.
Not just an event management tool
While this is the story of our local event, the solution offers a potential blueprint for others. And it could also be implemented in other types of indoor space; hotels, department stores and other retail environments for example.
With real estate typically one of most companies' highest expenditure items, understanding how their physical space is used is essential. The analytics Cisco and our ecosystem partners can provide is a great place to start exploring how to optimise – so find out more about Cisco Meraki, Cisco DNA Spaces, our eco-partner Local Measure and Purple Realtime.
To discover and learn more about other innovative ecosystem partners who have built solutions and services using Cisco APIs, check out the DevNet Ecosystem Exchange
Tags: