Innovation
Mi-IDEA: bringing the best of collaborative innovation to Manchester
It doesn't seem like long since Cisco CREATE upped sticks for its new home at Interchange in Camden but today, as we continue with our commitment to supporting British innovation and digitisation, I'm pleased to reveal the next venture in our ever-expanding innovation programme.
This time we'll be taking up residence in one of the UK's most inventive cities: the birthplace of modern computer science, railways, canals, atomic theory and Vimto. Yes, we're going to Manchester – 2016's European City of Science, no less.
Furthering our existing partnership with Manchester Science Partnerships (MSP), we've joined forces with them to open Mi-IDEA: a brand new innovation centre on the central MSP campus. Mi-IDEA – or Manchester inspired – Innovation Digital Enterprise Alliance in full – is aimed at fostering and nurturing digital innovation in the north west and will support the growth of key innovation clusters in the north of England.
We'll be working with promising start-ups to help develop new technologies and solutions, focusing particularly on smart cities, Internet of Things (an area in which Manchester is already taking the lead), digital healthcare, and the digital creative sector.
Mi-IDEA will take up residence in a brand new MSP building: No. 1 MSP Central – a 70,000 sq ft development nestled right in the heart of Manchester's innovation district. MSP is the UK's largest science park operator and the Mi-IDEA facility will function as something of a second home for Cisco CREATE – benefitting from MSP's long-held ties with the north west's science and technology sector.
Of course it helps that the area is easy on the eye too. In truly futuristic fashion, our very own TIM the Drone took a trip up to Manchester for a whizz around the site – and passed on the following footage, captured from a drone's eye view:
The science park itself is home to more than 170 science and technology companies, and the wider district also includes the University of Manchester – an institution with a world renowned reputation when it comes to scientific research, and one that has produced 25 Nobel Prize winners in its time.
The University boasts the largest single site campus in the UK, plus the Central Manchester University Hospitals NHS Foundation Trust also located in the Innovation Corridor, comprising  5 teaching and research hospitals and treating over 1m patients each year. In an environment as rich as this, it goes without saying that the potential for collaboration is both huge and multi-faceted.
The Mi-IDEA centre will serve as hub within the district for collaborative innovation and cutting edge research. We'll be bringing together industry partners, start-ups, government organisations, universities and other research institutions to create an environment in which inspiration and innovation become an everyday reality.
Our vision is for Mi-IDEA to develop as a 'living lab', showcasing the latest Cisco technology alongside the innovations of those resident in the space. Public and private sector organisations will work alongside one another and immerse themselves in the power of the possible – or rise to the challenge of the seemingly impossible – and spark innovation in each other.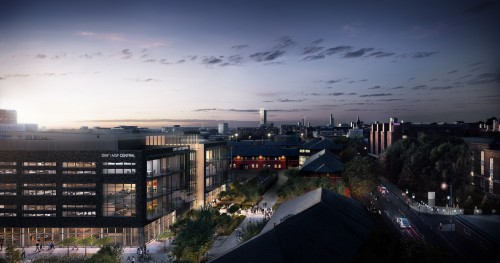 It will be our second post-accelerator to open up shop in the UK, following the continued success of IDEALondon, which was launched in 2013 as part of a wider series of pledges by Cisco to support innovation and growth in the UK. In the same vein, Mi-IDEA residents will be using technology to tackle some of the world's most pressing issues.
It's not just about the tech though. Mi-IDEA will also serve a role in helping a range of fresh start-up, post-accelerator, and pre-seed companies to develop the confidence and capabilities needed to grow and become sustainable businesses.
These will be businesses that can both benefit from and – as they develop and grow themselves – contribute to Cisco's long-term commitment to partner with national leadership, industry and academia to accelerate the UK's national digitisation agenda.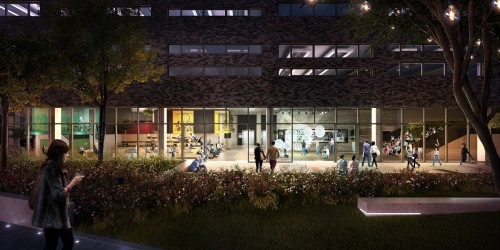 This commitment lies at the heart of our Country Digitisation Acceleration programme and ultimately, as well as creating jobs and growing GDP, our goal is to build a secure infrastructure and environment that gives people better access to what they need: be that healthcare, city services, education or entertainment. Start-ups have a huge part to play in this, and we're looking forward to collaborating with some of the north's most exciting minds to make this happen.

The centre in No. 1 MSP Central is scheduled to be operational early in 2017. If you are an early stage tech company based in Manchester and would be interested in speaking with Cisco about the new facility and its long-term partnership benefits, then don't hesitate to get in touch via startupsupport@external.cisco.com.

Tags: