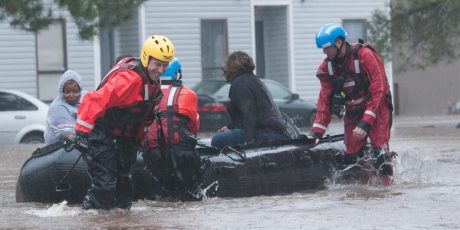 Innovation
[PODCAST] MACRO: Revolutionising natural disaster response
The UK is no stranger to floods – but that doesn't make their effects any less devastating or difficult to manage.
In the latest episode of MACRO, we explore how the CONSERVE project used technology to support first responders in flooding situations.
Speaking with emergency service commanders, flooding victims, academics, and engineers, we discover the impact that smart, collaborative tools can have on these sometimes life-saving operations.
And that's ultimately what CONSERVE is all about: saving lives. Both in the literal sense and in terms of minimising the financial effects of flooding that can turn people's lives and businesses upside down.
MACRO is Cisco's innovation podcast. In each installment we take a deep dive into the innovation projects that Cisco is involved in, taking a closer look at the technologies changing the world – and changing it for the better.
Subscribe to the series anywhere you get your podcasts, and catch up with the rest of the series below: