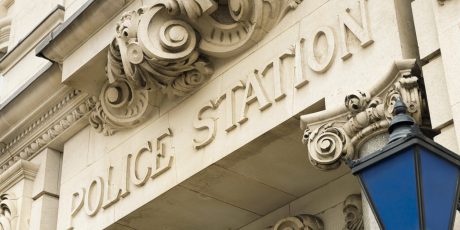 Cisco UKI
Let's fight cybercrime together…
…with the Cisco NetAcad cybersecurity training.
It's an exciting time in the digital world, and we're really proud to be extending our digital skills training to police forces.
Cisco's County Digital Acceleration programme focuses on four main areas, one being 'innovation and skills'. And with our skills manifesto continuing to promote and encourage digital inclusion across the UK's libraries and schools, we are excited that our digital skills offering  is now available to the UK's police forces.
By joining the Cisco Networking Academy Programme (NetAcad), forces can access training designed to raise awareness and increase their understanding of cybercrime and cyber threats, while also offering insights into the procedures used to defend networks.
Helping stem the rising tide of cybercrime
Of the 3.2 million incidents of fraud in England and Wales each year, 1.8 million are cyber related* (year ending Sept 2017). There is therefore a growing demand – and urgent need – for us all to assess our own vulnerability and protect ourselves online.
It's no surprise then that of all of the NetAcad courses available via our libraries initiative, cybersecurity has so far proved to be the most popular. And with an anticipated global shortage of 2 million cyber security experts across the globe by next year, interest in this area will no doubt continue to gro
It's important for all police officers to understand cybersecurity as fully as possible; by doing so they can increase their knowledge in this increasingly important area, improving security in both their professional and personal lives.
The Cisco NetAcad programme therefore welcomes police forces to participate in our free of charge  courses. These include:
Course lengths range from 15–70 hours of study, starting at beginner level, working through intermediate, with the advanced CCNA Cybersecurity Operations certification offering more in-depth information on detecting and responding to security incidents.
Choose your skills level
So, there's something for everyone, no matter how rudimentary your staff members' existing knowledge or what level you want them to achieve.
These courses have been developed to help participants develop and improve their understanding of cybercrime, including security principles, technologies, and procedures used to defend networks. The training covers monitoring, detecting and responding to cybersecurity threats and importantly, also include training on protecting personal privacy whilst online.
Want to know more?
Don't miss out on this opportunity to benefit from free training in what is a rapidly growing and hugely challenging area.
Email netacad-cyber@cisco.com to register your interest and for more information on our offer.
---
* ONS, Crime in England and Wales: year ending September 2017

Tags: