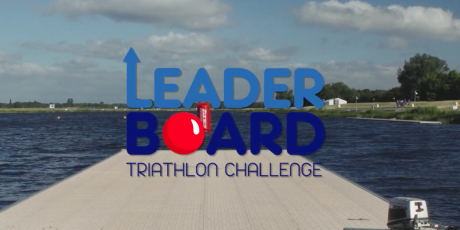 Cisco UKI
Leaderboard 2017: we're closing in on £1.2 million raised in total!
It was a big year for Leaderboard, Cisco's charity triathlon challenge.
On 2nd July at Windsor's Dorney Lake, 30 CEOs from across the UK were joined by hundreds of their colleagues for our celebration of sport and technology.
And we've also approaching a very important milestone for the event we started four years ago…and we're hoping to smash through our £1.2 million fund-raising total for Comic Relief as a result of this year's event!
Leaderboard is unique. For me it's about bringing business leaders and their companies together, so we can raise a significant amount of money for charity. There's also the incentive to get healthy while encouraging their teams to do the same.
Recap on Leaderboard 2017 with our Facebook Live broadcast, featuring a few famous faces below…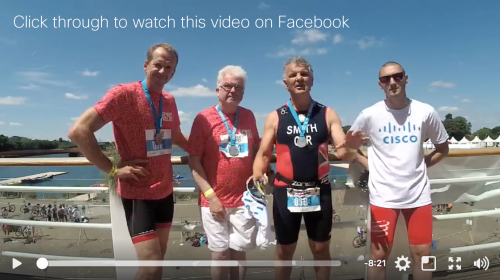 Let's crunch a few numbers…
This year we saw 92 teams competing, with each having to complete six laps of the course around Dorney Lake. Each lap consists of a 200m swim, a 5.3km bike loop, and a 1.5km run.
In total that's the equivalent of nearly three channel swims; cycling half the distance between Land's End and New York City; and running from London to Paris twice! All in one morning…
While that sounds like a lot, the total distance each team covered was a 1.2km swim, a 31.2km cycle and a 9km run. This makes it the ideal distance for both people wanting to 'dip their toe' in the world of the triathlon, while also offering a mouth-watering prospect for triathlon pros seeking to post a quick time.
How does the money help?
I travelled to Malawi a few years ago to see the charity's work, and I know how much of a difference the funds can make.

Comic Relief does incredible work both at home and abroad, and at Cisco we're honoured to be a UK charity and technology partner for more than 15 years.

As many people know, Triathlon is a huge passion of mine, and it was great to see everyone on the course! It was a fantastic day, so I'd also like to say a massive thank you to all the competitors, supporters and partners that made it happen this year. See you next year…

For more great pictures from Sunday's event check out the Leaderboard 2017 album on Human Race's Facebook page.

Tags: