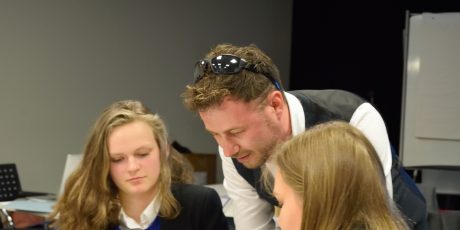 Cisco UKI
Kids in IT reaches its 5th Birthday
Among the Cisco Connected Women UK & Ireland board, is a core team of five people who run the Kids in IT programme – I am one of them. Having evolved from Work Ready events, Kids in IT  shows students how fun and exciting the technology industry can be. These days expose them to other job functions within the industry like HR, Marketing and Sales, showing you do not need to be part of the 'geeky' stereotype. In addition, we show them what key skills are needed for working in business; we mix students up so they are working with people they do not know, encourage them to work in teams and give them a chance to get up and present back to the rest of the group.
What could be more exciting than a fun day at Cisco?
The fact these fun days have been running for 5 years – Happy 5th Birthday Kids in IT!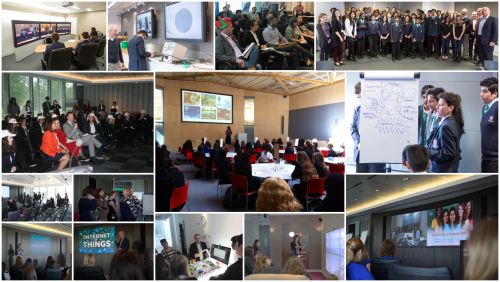 Since its kick off in 2012, we have impacted 1350 students from 22 schools, local to the Bedfont Lakes area – incredible! This programme would not be possible without volunteers; in Cisco's FY17 alone, we've had over 40 people volunteer, giving over 250 hours which is just amazing!
Every event is great and successful, but the standout one and our largest one was Girls Power Tech, April 2017, where we hosted 100 students in our UK head office. The number of planning hours that went into it was unreal – but as with every other event, it was extremely successful – so much so, we are confident to host another 100 students next year for Girls Power Tech!

Feedback is always extremely positive; one student said, "Before I came here I didn't really want to do anything in technology, but now I feel that a career in technology/IT does appeal to me." Teacher support around this initiative has been phenomenal, so much so we have had more and more schools requesting to participate.

Why are these days important?

We know there is a shortage of people, in particular women, entering the STEM community. Research shows that it is more than just a 'pipeline' problem, and to be honest, having looked at this subject for my university project, there is no one defining factor why. The Institute of Engineering Technology reported that only 9% of the engineering workforce is women and whilst engineering is only one part of the technology industry this is shocking – making these days all the more important and they do work! A student who attended one of our days has recently gained a place onto an Engineering course at university – it is truly touching to know you have inspired someone to pursue a career in technology.

So a big thank you to everyone who has participated and supported us to date with this initiative.

The future of the programme looks bright, with our continuing partnership for school liaising with Spark!, and inspiring more students into STEM.

Tags: