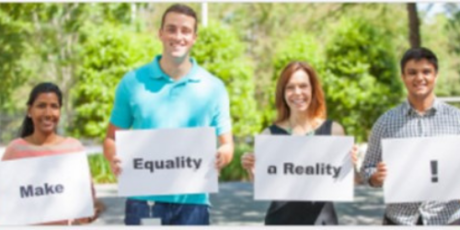 Innovation
Innovation throughout the UK: Hosting Baroness Nicky Morgan at Mi-IDEA
Connected cows, bees with backpacks and Innovation Thursdays…
Some pretty exciting things happen at Mi-IDEA, our innovation centre in Manchester. But it's not every day you entertain a Secretary of State.
That's exactly what happened when we were joined by Baroness Nicky Morgan, Secretary of State for Digital, Culture, Media and Sport.
Her visit was not only an opportunity to explore the innovation taking place in our Mi-IDEA centre, but to reflect together on the huge opportunity for regional growth in the UK.
And we were thrilled to talk to the Secretary of State about how technology – and our own work at Cisco – can help every area of the UK to thrive.
Innovation straight from the city of Manchester
Manchester has been known as a centre of innovation for hundreds of years – and it's a tradition that's still very much alive.
With that in mind, we were very excited to show Baroness Morgan some of the advances happening in the Mi-IDEA centre right now.
During her visit, the Secretary of State saw some of the technologies that we think will shape the future of the UK – all being developed in the North.
For example, the CityVerve project explored how Manchester can become the smartest city in the world, by using the Internet of Things to link services like transport, health and social care.
Baroness Morgan saw one of the innovations from the project, the BeeActive app.
Bringing health and culture together, BeeActive helps people to achieve their daily walking goals with behaviour-changing nudges – while discovering new things about the city of Manchester.
It's just one example of powerful, effective local innovation.
https://twitter.com/DCMS/status/1215586089752256512
Supporting northern start-ups
The Secretary of State got to enjoy one of the benefits of co-innovation centres like Mi-IDEA: getting hands on with technology. But another is supporting local start-ups.
Baroness Morgan met with six of these enthusiastic, ambitious new companies that are doing great things in the centre, from complex data visualisation to advanced ecommerce.
At Cisco, we're passionate about fostering these kinds of companies through advice, space to collaborate and routes to market – and we're proud members of the Northern Powerhouse scheme.
Like the government, we think it's vital for both the public and private sector to support growth everywhere in the country – not only in the capital city.
And, as our own research shows, tech can be a particularly powerful tool.
Tackling the productivity problem
The 2019 Cisco Productivity Index was designed to get a realistic understanding of the productivity challenges of each area.
Regional productivity can be hard to compare, because of the different industries across the country.
But our index compensates for this 'industry effect' to see each region's real strengths and weaknesses (read how it works here).
Perhaps unsurprisingly, right now the best productivity performances centre around London, which is home to 15 of the top 20 best-performing boroughs.
But what was perhaps more striking is the sheer scale of the opportunity if we get regional development right.
If every area in the UK reached its benchmark productivity, they would contribute an extra £140bn to GDP every year.
Encouragingly, the report also highlighted what makes areas productive: skilled people, technology and innovation, successful SMEs and infrastructure. And that's where we're focusing our efforts at Cisco.
Strengthening the regions
For the UK to remain at the forefront of innovation, we have to ensure that the benefits are spread throughout the country.
This has to start with people. The best technology in the world would be pretty useless without digitally skilled employees and citizens to use it – and skills are unsurprisingly one of the biggest indicators of a region's productivity.
With that in mind, our Cisco Networking Academy is committed to teaching key digital skills, and we have committed to enrolling a quarter of a million people in the UK by 2020.
The productivity of each area is also tied to the number of successful small- and medium-sized businesses it has, so we're working with Be The Business to ensure these enterprises can thrive.
It's also important that both public and private sector organisations can use technology, to become more efficient and deliver more services.
We're working with companies across the country to help them realise the opportunities presented by digital – through our local offices and 4,000-strong partner network.
And finally, connectivity is crucial, wherever you are. Our 5G RuralFirst project explored how 5G can create new opportunities for rural communities like Orkney – as we discussed with the Secretary of State during her visit.
https://twitter.com/DCMS/status/1216762461594013701
Innovation, everywhere
It was a pleasure to host Baroness Morgan at Mi-IDEA – and to talk about the work we're doing to support innovation across the UK.

But this is only the beginning. The Country Digital Acceleration programme will continue to develop more projects like 5G RuralFirst in the years ahead.

We believe there's an incredible opportunity for the whole of the UK to thrive, if we can share the benefits of technology in every region.

It's fantastic that the government has a similar passion for promoting growth in every area, and we're excited about the opportunities ahead.

Read more about the Mi-IDEA centre here.

Tags: