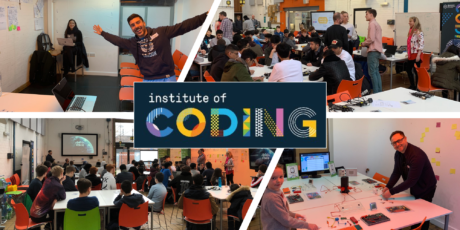 Our People
Helping young people unlock their coding skills at the IoC Annual Conference
Introduction to coding combines fun and learning for young people – and serves a longer-term purpose
The Institute of Coding's (IoC) first annual conference took place last week (10th-13th March), at UKFast in Manchester. IoC is a Government funded body, focused on discovering, educating and nurturing UK digital talent, working with academia, businesses, industry, skills experts, and professional bodies.
Collaboration in coding
As part of this inaugural event, on Sunday 10th, Cisco sponsored An Introduction to Coding for Learners. The day was hosted by Manchester Metropolitan University, and organised in conjunction with IoC and Hive Learning, which runs digital activities for 13-18 year olds, both as part of the national curriculum and away from school.
We assembled a team of our finest UK Cisco techies, which included Systems Engineers, SW Developers, apprentices, and graduates. We sent them northbound with some cool Cisco tech, swag, a sunny disposition and thermal underwear.
The event was sold out. Students battled rain and snow to attend the session. They included young people of all ability levels, from complete novices to budding experts.
Hive delivered two hands on workshops. The first was to get the kids to write and modify code using Apple Augmented Reality Kit and Swift Playground. The second used JavaScript to build and operate Microbit Robots.
For our part we ran the following activities:
Lightning Talks and Q/A: Covering the topics "How I became a Cisco SE", "AI Smart Coffee", "Devs use DEVNET" and "Connecting the Unconnected".
Build a Tablet Competition: Where students competed against each other and the clock to build a working tablet.
The Cheeky ChatBot mini Hack: Where students used the Built.io platform to code against Cisco Webex Teams. The challenge was to build a chatbot that was anything but helpful for the EVL&Co helpdesk.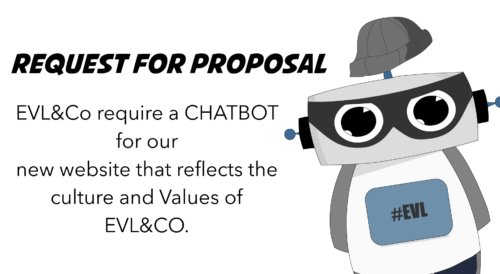 What was so amazing was just how engaged the kids were throughout the day, and what a high calibre of creativity and tech skills they brought with them. We had really thoughtful questions during the talks, some super-fast completion times on the tablet building, and budding evil geniuses on the ChatBot hack. The chatbots were generally being rude, ignoring requests for help, quoting lines from movies, posting questionable GiFs, and sending callers into infinite loops.
Our aim was to inspire the kids, but we returned from Manchester inspired ourselves. It was one of the most gratifying times I have experienced working at Cisco.
Future forward
Everyone worked hard, was really focused throughout the day, and of course, had a lot of fun along the way.
Many attendees were coding for fun while some were considering it as university path or even a job. The event gave us an opportunity to explain why developers matter so much in this new application economy, and importantly, why it could offer them a fulfilling long-term career at companies like Cisco.
Digital skills for life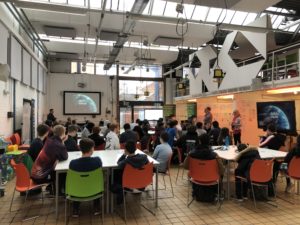 This particular day was all about inspiring the next generation of coders and developers. Cisco is working continually to bridge the nation's digital skills shortage by nurturing new talent, from our apprenticeship programmes to our collaboration with schools and colleges, and our Computing for Schools Programme.
And it doesn't end with young people; our Digital Skills Manifesto reinforces our commitment to ensuring the UK's workforce is equipped for an increasingly digital workplace. We're also committed to providing training to people throughout their careers, via initiatives like free digital courses in libraries. Then there is our Networking Academy, which in the last 20 years has provided education and career mentoring to 9.2 million students in 180 countries.
Going back to An Introduction to Coding for Learners however, in the future, if you ever find yourself conversing with a not so helpful chatbot, maybe we all now know why.
Tags: