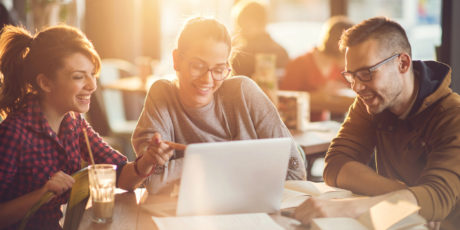 Public Sector
Further education has never been more important or relevant: an intuitive, digital future can support its ongoing success
Our Head of Further Education Josef Lloyd, explains how an integrated, intuitive campus can transform learning and teaching for our FE colleges
It's easy to take further education (FE) for granted.
With such an expansive and varied range of learning opportunities on offer, most of us will know someone who has attended one. Part-time, full-time – including full degree courses, evening study, GCSEs, A-Levels, STEM studies, plus foundation degrees in academic, technical, and professional subjects…
…And from workplace preparation to providing a route to higher education or career change, they serve a vital role in creating a skilled, competent national workforce. They also aid social mobility and improve life chances by offering education opportunities to millions of people, of all abilities and backgrounds – and most age groups. This, in turn, benefits both local communities and the wider economy.
Yet FE has suffered larger budget cuts than any other area of education. Combined with rising costs, low pay, teaching shortages and DfE reforms, the result has been course closures, mergers, job cuts and reduced pastoral care.
Little wonder the sector is often described as the Cinderella of education.
Enter the intuitive campus
As the post-16 population rises, FE colleges will become more important than ever, so, but in such challenging circumstances, how can how they sustain their current offering and continue to offer vital education provision?
Let's start by considering how we interact with the world around us.
Technology and connectivity have resulted in rapid change over a relatively short space of time, with practically all of us now online, whether at home or work. This means we can consume information in multiple ways; smartphones, streaming, social media platforms, online shopping. Students and college staff are no exception, so it makes sense to evolve FE in a way that reflects our everyday lives by creating an intuitive, integrated campus environment.
The intuitive campus uses pre-existing technology in a more people-centric way, taking data from multiple, previously disconnected sources and using it to give students access to bespoke, real-time context-based information, whether they're trying to access specific services or find the right lecture room. This helps minimise friction in their lives, from enrolment to final exams.
It also offers new ways of learning and teaching, with multiple streams of personalised course materials available across physical and digital formats. It supports distance and virtual learning as well as traditional methods, for a blended learning experience. Importantly, it makes FE study more accessible, regardless of where people live or their ability to travel.
A digital revolution for further education
Of course, the intuitive campus doesn't just benefit students. It also transforms teaching and supports operations staff, enhancing productivity for a better working environment that attracts the very best staff. And by revolutionising estates management and using space more effectively, it can reduce costs across the organisation.
Talking of costs, a great student experience can also boost enrolment, attainment and retention rates, increasing numbers and finances.
Crucially, the intuitive campus can also help FE demonstrate its commitment to innovation and digital excellence, deservedly enhancing its reputation.
No more Cinderella – an intuitive glass slipper
It's time to bring FE out from the cold and recognise its unique place in education, despite the prevailing difficult financial and competitive landscape. We can help achieve this by supporting FE colleges in doing what they do best; teach, train and nurture. And do so cost effectivity so that they can sustain their current levels of excellence.
Find out how the intuitive campus makes technology work for your students and your staff for an effortless, personalised experience. Start here by reading the paper.