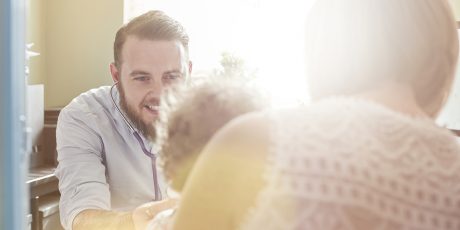 Enterprise Networks
From healthcare to health and care with intent-based networking solutions
Join our webinar on 3rd May and get your network health and care-ready
The world of healthcare never stays still for long, and it's going through yet another major transition, as we move from healthcare to health and care delivery.
At the same time, emerging models of care, including Sustainability and Transformation Partnerships (STPs) and Integrated Care Systems (ICSs), are changing how health and care is delivered. Inevitably, this shift requires greater collaboration and more information sharing across the whole care continuum. It also necessitates new ways of working and a reliable technology infrastructure for secure connectivity and interoperability – in other words, a new kind of network for health and care.
Webinar 3rd May – save the date
Find out more about this new era of networking and how we're supporting health and social care providers and local government, by joining our webinar on 3rd May.
Our expert speakers Mike Badham, Health and Care Solutions Architect and Rishi Tank, Enterprise Networking Specialist – UKI Public Sector, will introduce Cisco DNA for Health and Care and explain how we can help you you can transform your network and support all your health and care activities and business processes.
Mike and Rishi will also discuss an actual DNA for Healthcare installation in an NHS trust and offer practical advice on ensuring you have the right infrastructure and solutions in place for a secure, digital-ready, easy-to-deploy network. One that supports all your evolving requirements – from medical device micro-segmentation to connected community nursing and local government multi-tenancy.
What else?
Whatever stage you are at in your health and care transformation journey, we can help you on the way, so join us on 3rd May.

In the meantime, you can find more information about Cisco DNA for health and care here. And to learn more about our work in health and care and local government, including the transition to the Health and Care Social Network (HSCN), WAN solutions and NHS WiFi, visit our website, or contact us to speak with one of our dedicated health and care team.

Tags: