Small and Medium Business
Four Steps to Industry 4.0
Gordon Davies with Barbara Fontela Baro
How ready is your manufacturing business for the industry transformation labelled "fourth industrial revolution (4IR)" or "industry 4.0"?
This week Cisco and partners will join with manufacturing customers at The 2017 Manufacturer Live in the historic setting of Liverpool docks – a focal point of "industry 1.0" and increasingly a magnet for industry 4.0 through the Northern Powerhouse.
At the 2017 Leaders' Conference Chris Reeves (Senior Director, Cisco Country Digital Acceleration) will examine "the productivity equation": what role can digitisation play to improve not only manufacturing efficiency, but also value creation?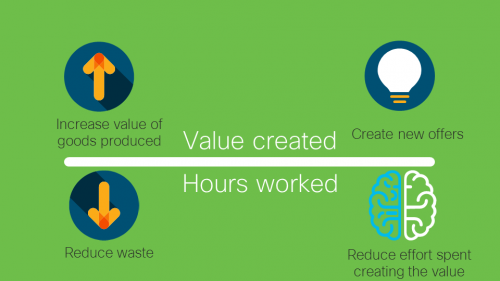 And at #SmartFactoryExpo, Cisco and partners will demonstrate four steps to set manufacturers on the path to industry 4.0:
Connect your factories
Connect your supply-chain assets
Connect your workforce
Secure, end-to-end
Step 1: Start to connect your factories
Chintan Patel (Chief Technology Office, Cisco UK & Ireland) explains how manufacturers ought to start small, by deploying industrial Internet-of-Things (IIoT) solutions that solve a particular pain point, such as reducing unplanned downtime:
At #SmartFactoryExpo (stand SO18) Cisco will demonstrate how to:
What if you're a plant manager of a growing company a legacy patchwork of old and new, and you're concerned that you cannot make the return-on-investment case?
ThingTrax from IDEALondon post-accelerator centre will demonstrate how small- and mid-sized businesses (SMBs) can benefit from industry 4.0, by getting real-time, operational-equipment-efficiency (OEE) metrics from legacy machines, delivered in mobile-friendly dashboard-analytics:
Step 2: Connect your supply-chain assets
Overall manufacturing operations can only ever be as good as the supply chain: raw materials in, and finished goods out.
Location-based services can improve supply-chain efficiency in the extended enterprise, by providing real-time insight to optimise the distribution of materials: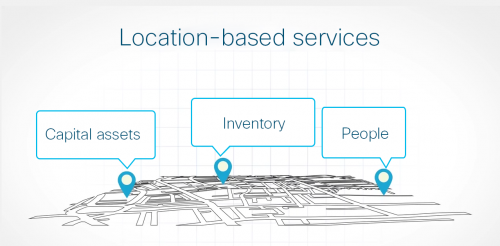 Visit Cisco partner Cougar Automation at #SmartFactoryExpo stand IoT22 to learn more about the capabilities of low-power, wide-area network (LoRaWAN) technology for location-based services.
Step 3: Connect your workforce
By connecting your workforce, manufacturers can improve:
Worker safety: e.g. by embedding sensors in personal-protective equipment (PPE) such as helmets or gloves
Collaboration: through provision of remote experts, and the virtualisation of applications in industrial environments
On Cisco's stand (SO18), Cisco partner NetApp will be demonstrating the Graphics Acceleration Service (GAS) solution makes virtual, high-performance collaborative working a reality in space-constrained, industrial environments.
Step 4: Secure, end-to-end
According to Cisco's 2017 Cyber-security report, industrial cyber-security threats are on the rise, yet 40% of businesses do not have a formal security strategy.
Visit stand SO18 to learn how Cisco validated architecture covers devices, wireless infrastructure and applications and integrates security.
Learn how manufacturers can benefit from Cisco's enterprise-wide security across your extended enterprise – from industrial environments, to supply-chain distribution and workforce.
At the Smart Factory Innovation Alley, our solutions partners (from Cisco's post-accelerator centres in London and Manchester) will demonstrate physical-access solutions to secure your industrial workspaces.
Visiting #SmartFactoryExpo?
Visit stand SO18 on 15-16 November 2017 to learn more about Cisco's ecosystem of vertical-industry and horizontal-solution partners for manufacturing solutions:

Tags: