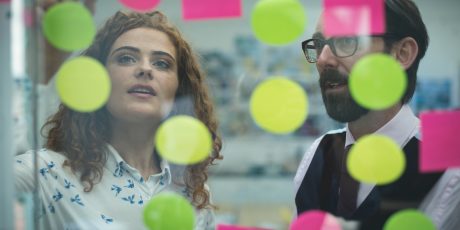 Digital Transformation
The Next Act of UK Business
In the context of unprecedented change, business leaders across the nation are expected to hold a steady hand and to deliver effective action, whatever the pressures around them.
New, intelligent technologies are playing a key role in both shaping the highly competitive business environment we see today, and in providing the necessary tools to guide leaders as they define their next step.
The impact of these new technologies on ways of working in the UK means that the traditional markers of profit or growth cannot be the only metrics of success when it comes to business leaders' next act. Collectively, what we as UK business leaders do next has the potential to effect livelihoods, spending power and national productivity.
This journey is about people. UK plc has a responsibility to ensure that our nation is skilling and re-skilling tomorrow's workforce to support a thriving digital economy. Rapid advances in technology and automation are fundamentally changing how work is done. While the role of the workforce alongside machines will bring changes, there is one constant – the value of uniquely human skills.
So how are business leaders in the UK approaching this challenge?
For this report, we spoke to leaders across the nation responsible for delivering the UK's next business act. The pace of change and their plans are rapid and far-reaching. 80% have set themselves a deadline of 2020 to reshape their organisations and over half want to wholly transform their businesses.
Technology is driving what happens next, but it cannot succeed in a vacuum. It is fundamental that organisations take a long-term view and embrace technology with a focus on people, purpose and partnerships – not least because your partners, consumers and employees expect it.