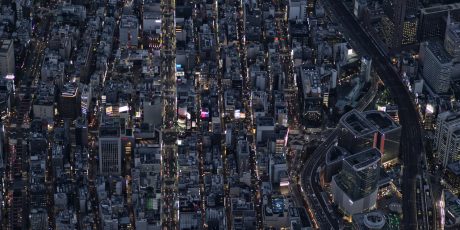 Public Sector
Creating a frictionless town or city
Solving life's niggles can transform lives and make communities smarter
Feel the friction
Picture the scene. You're stuck in yet another traffic jam because you hadn't known about the major roadworks on your route. Or the motorway was closed due to an accident, but the overhead signs only notified you after you'd joined a few junctions before.
You arrive at your destination, but don't know where the nearest carparks are – and even if you did, you have no idea which ones have available spaces. You eventually find a kerbside space and return three hours later only to find you've been issued with a parking ticket.
Or perhaps you opted to take public transport but missed your train by seconds because you couldn't find the right platform in time. Or the train is running late – and when it finally arrives, there is no mobile signal or Wi-Fi so you can't let anyone know you've been delayed.
Grey skies ahead
I could go on.
We've all had days like these, with many of us experiencing these frustrations on a regular basis. It can be incredibly stressful, whether we're travelling for pleasure and miss the beginning of a sporting event or show or commuting to work and are late for an important meeting.
Each niggle might sound insignificant, but together they create a major headache. And not only are they inconvenient. Traffic congestion and parking problems can result in people missing job interviews, hospital appointments, etc. And for those of us travelling to work, it can mean hours of lost productivity each day.
Friction-free living?
Yet it would only take relatively minor changes to remove many of these irritations and help us navigate our lives a bit more smoothly. Accidents will happen, public transport will be delayed, but intuitive signage displaying unambiguous, up-to-date data would make them more manageable.
For instance, early warnings that a motorway is closed would allow drivers to find alternative routes. Notifications could guide commuters entering a town or city to the nearest carparks. An electronic sign at every train station could lead us to the right platform.
Combine this with reliable Wi-Fi and mobile signals so that we can work, socialise, do our homework or order our shopping while using public transport, and most of us will be broadly happy. And if we know in advance that our train is running ten minutes late, we can buy a coffee and something to eat for the journey.
Minimum effort, maximum benefit
The smartest communities should take the strain off people and help make better use of our time rather than wasting it.

Sounds lazy?

Not really. Our digital, automated world has actually increased our workload in many respects, from booking our own holidays to online banking and scanning our own shopping. Journeys take longer than ever due to congestion and hold-ups, and poor air quality can make it difficult for some people to even get through the day.

I've talked before about connecting the physical to the digital and how smart community initiatives should focus on making things better for residents, workers and visitors. This is something we've worked on in several towns and cities, including Swindon, Southend-on-Sea and Newcastle-upon-Tyne, where we've used smart sensors to gather data on parking space, traffic congestion, bins, street lighting etc., and AI to predict road surface lifespans.

Working with local councils, these superficially small steps can make a major difference, even though most people probably wouldn't even notice they'd been implemented unless they were told about them. They can also represent the starting point for the creation of frictionless towns and cities that improve living and working conditions.

If we can start by addressing some of the challenges identified above, we'll be on the way to succeeding – which will make everyone's day.

To get started on the road to creating a friction-free community for your residents, workers and visitors, visit our smart communities webpage or contact us directly.

Tags: