Collaboration
Come see Cisco at Spiceworld London! (The swag is strong with this one.)
If you're one of the lucky Spiceheads traveling the galaxy to attend SpiceWorld London next week, be sure to stop by Cisco Stand #9. Learn how to simplify mission-critical networks to help you innovate the speed of your business. Explore featured demos of our wireless and mobility solutions, including Cisco Mobility Express, Connected Mobile Experiences (CMX) Cloud, and Cloud Managed IT. Your attention will be rewarded with your very own lightsaber, galactically cool socks, and more while supplies last.
Access Points for Three, for Free
Learn how to be a true Wi-Fi Jedi Master. If you're on the IT Pro track, join me at my speaking session "Can I Really Build an All-Wireless Office?" on Tuesday, May 10, from 2:45-3:45 p.m. I'll show you how to deploy wireless at warp speed, with a focus on 802.11ac, Wi-Fi Location Services, Mobility Express, and cloud-managed networking. Up to three winners who stay to the end will win a pair of Cisco access points they can deploy in under 10 minutes.
Online Mobility Motor Mania
Know before you go. Test your wireless savvy and compete against your fellow Spiceheads with our exclusive Mobility Motor Mania game, online at http://cs.co/mobilitymania. If you are one of the top three finishers on the leaderboard at 2:30 p.m. on May 11, stop by Stand #9 to claim your prize! Register and keep track of your player number in order to appear on the leaderboard.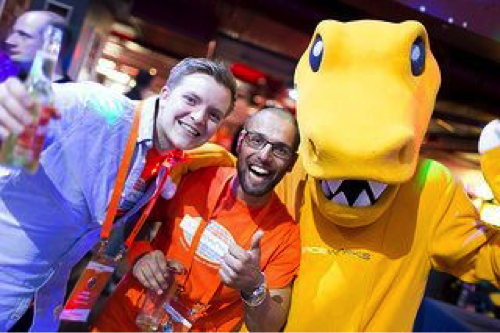 Raffle Prize that Rhymes with Rawffle

Finally, get ready to party your interplanetary socks off and join us at the "Out of this SpiceWorld" Party Tuesday night for drinks, food, fun, and even more stellar stuff to take back to your home planet. Grab a raffle ticket at the door.

Today, you can participate in Cisco discussions with your fellow Spiceheads, interact with our Cisco product team, and stay informed about upcoming Cisco-related news in the Cisco Spiceworks Community

We look forward to seeing you! Until next week, "May the 4th" Be With You!

Tags: