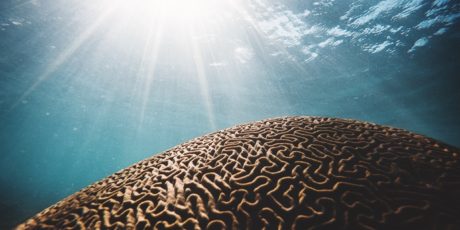 Innovation
CogX 2019: Why Artificial Intelligence is the most transformative enterprise trend in 2019
Artificial intelligence (AI) is redefining the way we work, live, do business. For the first time, machines are able to complete certain tasks that were previously just the reserve of human brains.
Ranked by Gartner as the most transformative trend in 2019 interest in AI is reaching new heights. And in 2018 alone UK investment in the AI sector hit £1bn – more than the rest of Europe combined.
AI is a really big deal for us at Cisco. Back in 2017 we acquired a company called MindMeld – a platform for deep domain intelligence which is set to transform power the next generation of chat and voice assistants.
And now we're really excited to talk about what we've been working on since then, at CogX in June, alongside a showcase of Cisco AI technology. Including this…
Say hello to Cognitive Collaboration
We've been working away weaving artificial intelligence and machine learning into our collaboration offering, and it's a game changer for meetings. Here's how we've explained what this will mean for you in our recent announcement:
"Imagine you're walking into a conference room for a big meeting.

The screen on the wall wakes up as you enter. "Hi," it says. It calls you by name.  "I see in your calendar that you have a meeting that starts in five minutes—want to join now?"

"Not yet," you say. You need to talk to someone first. "OK, Webex, call Susan."

There are 199 "Susan's" in your company directory, but the system seems to know which one you mean. "Susan Lee?" It asks. "Yep!" you say. It connects you. You talk with Susan and say goodbye.

"Your meeting starts in two minutes—want to join now?" the screen asks. "Sure!" you say.

"Let's do it." Three people you've never met are in the meeting when you join. Each person's name and title appear on the screen just below her face. You glance at your laptop just as the system serves up a profile for each of them.
But we're also taking this one step further – and it's one which will excite the developer community.
We've opened up our machine learning toolkit for third parties – which will allow developers to build their own applications and experiment in our sandbox all completely Open Source. This will drive forward innovation in this space, and developers are on the front line for making this happen.
AI is becoming real for many organisations
For me this is really about AI shifting from hype to reality. AI itself is not a 'new' concept – the term was a term first coined back in 1956, and researchers have been progressing this field of science ever since.

It's also fair to say that as a technology it's had a few false starts. Only in recent years have we developed both the compute and storage power required to make the complex algorithms work in the way they should.

But when you start looking under the hood, basic forms of AI exist in a lot of the technology we use on a daily basis.

An obvious example is Siri (or voice assistant of your choice) telling you the best route for your next meeting.  At Cisco we use machine learning to help detect threat cyber threats in the data centre, as well as use intent-driven networking infrastructure.

This is about using technology to take away tedious tasks from workers, making everyone's lives at work easier and more enjoyable.

For me, the future powered by AI and machine learning is bright – and with more new innovations just around the corner there's plenty to be excited about. Be sure to head down to CogX on June 10th, and come and speak to one of our team to find out more!

Want to get started on your AI journey? Check out our free white paper on transforming business with artificial intelligence.

Tags: