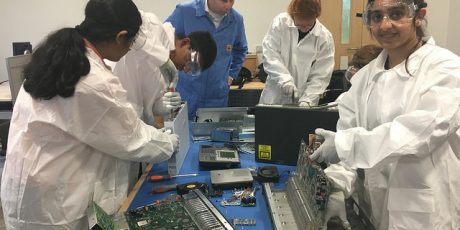 Cisco UKI
Cisco Work Experience delivers the 'Pathway to Your Future'
Each year at Cisco we welcome a host of young people into our offices to learn more about the IT industry, the roles that people at Cisco do every day and, in many cases, what the current world of work involves.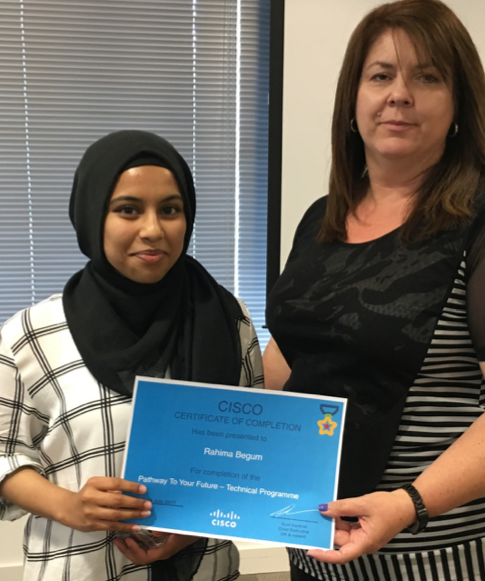 The Pathway to Your Future 14-16 programme began in October 2014 to meet the need for an organised work experience programme at Cisco.  During the most recent programme in July we welcomed the 500th attendee.
But the success of any skills programme shouldn't be measured by simple participation metrics. Although we're very happy to have a programme that is so over-subscribed that we're having to find new ways to manage the application process moving forward.  And so, we commissioned the experts at MyKindaFuture to create a social impact report (SIR).  We contacted everyone who had participated in the programme since its inception and asked them to complete an online survey.  The team also conducted a number of telephone interviews to get more detailed information and personal experiences.  It's early days for a programme which targets young people, who have yet to take GCSEs, to understand the impact the programme and experiences have had on their life choices and particularly their career paths but we're happy to share the very positive findings (Link to Cisco Social Impact Report).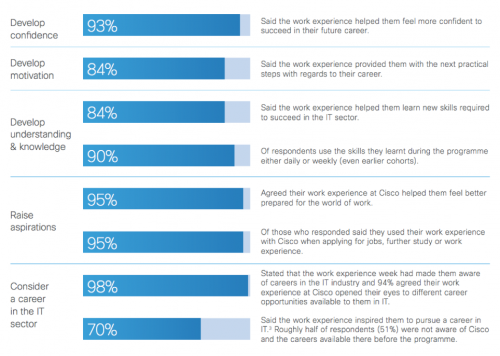 Over half of respondents said they use the skills they learnt on the Cisco work experience daily and over a third said they use the skills weekly. This amounts to 90% using the skills on at least a weekly basis. Programmes frequently experience a reduction in the changes they create as time passes, but what is particularly impressive here is how the skills learnt by earlier cohorts are still being used by them now. Those who were involved in the work experience programme in earlier cohorts still use the skills they learnt on a daily or regular basis.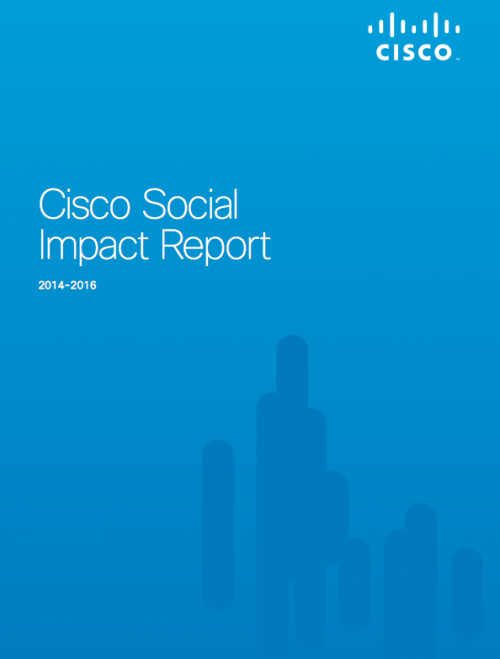 The majority of our participants reported developing teamwork, communication and problem-solving skills as a result of their work experience.
"The most memorable part of my Cisco work experience was the presentation day. I was able to gain new skills such as communication and problem solving, and the presentation proved this."

"During my time at Cisco, I was able to learn new skills, meet new people and learn more about the IT industry. Now in my school projects and presentations, I am able to use these skills in order to do well."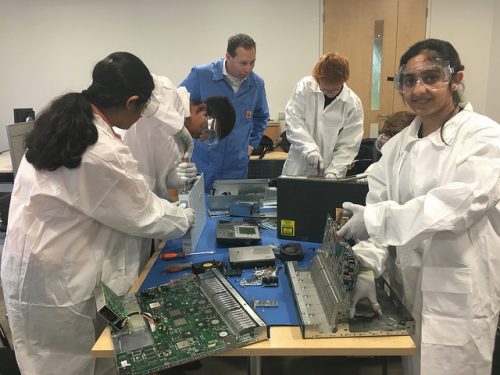 Students look forward to the varied elements of their work experience.  When we get feedback after the programme, the young people often mention the amazing sessions on cybersecurity from Cisco experts and the 'teardown' where the team from Cisco Reverse Logistics bring inCisco e-waste equipment for the young people to completely pull apart to really understand recycling and product design.  The programme is certified 'gold' by Fairtrain.org owners of the UK national Work Experience Quality Standard. Everyone at Cisco who supports the programme is a volunteer and it takes over 100 people to deliver the programme each year – many using their Time2Give days.

So we conclude from the SIR that the programme is achieving its aims of raising career aspirations and inspiring the next generation to pursue careers in IT. Most importantly it has developed participants' confidence and motivation which are crucial if they are to
be successful in their future career. It has been extremely well received by the participants who responded and perhaps the most telling metric of all from a teenager, is that over 90% would recommend the programme to their friends.

It is too soon to tell whether these young people will end up working within the IT sector, but early indications suggest that they very well might.

The Pathway to Your Future programme has since expanded to include girls age 16-18 during February half term and, the most recent addition, the Cisco Traineeship for NEETs aged 17-24, in partnership with QA.

Together with our key one day programmes, we are therefore welcoming over 500 students per fiscal year into Cisco.  But with over 7.7m young people in the UK aged 10-19 according to the 2011 census, we know that we can't bring them all in!  And recent Centrica research (https://www.forbes.com/sites/nickmorrison/2017/08/17/its-not-students-we-need-to-educate-about-stem-careers-its-their-teachers/) confirmed that it's not the students we need to educate about the breadth of STEM careers available in today's workplace but their teachers. So we designed a new more scalable way to reach young people.

This week we are launching the Pathway to Your Future – Inspiring Educators programme, where we'll give an insider's view of pathways into the IT industry and, of course, some cutting edge IT too.

Teachers and advisers will have the opportunity to hear about the new Degree Apprenticeships in the IT industry and learn more about the Cisco Graduate and Intern programmes.  And, of course, they'll get to see the cutting edge of technology in the demonstrations we usually reserve for the Chief Executives of our customers.    We'll also host an open networking area with lots of Cisco people who work right across our business in roles and areas you might well never have heard of.

Click here to register for this event.

Pathway to Your Future has developed over the last 3 years from a concept to an end-to-end programme for students aged 14-24 and now teachers too, designed to inspire and inform about the IT industry.

Tags: