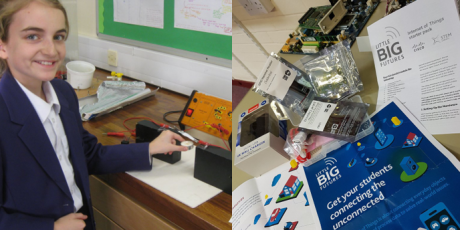 IoT
Cisco Little Big Futures – Building IoT Resources to Inspire Students
The Little Big Awards started as a local programme called the Red Button Challenge with goals to engage and enthuse young people in technology through innovation, team work and emphasising the need for different skills to be successful in a career in IT.
Two years ago, as a team we took the decision that if our programmes were going to make a significant impact we needed to move from local/regional programmes to something that could help young people across the UK. And so the Little Big Awards became a national programme with goals to engage and enthuse young people in technology through innovation around the Internet of Things (IoT).
IoT is already critical to business and not just through the start-ups we regularly hear about.  Car makers are a great example. In the US, General Motors will net $350million in new revenue in the next 3 years from its connected car offerings, enabling entertainment, vehicle diagnostics and other services. In fact, early in 2016 new mobile connections in cars surpassed new mobile phone connections in the US.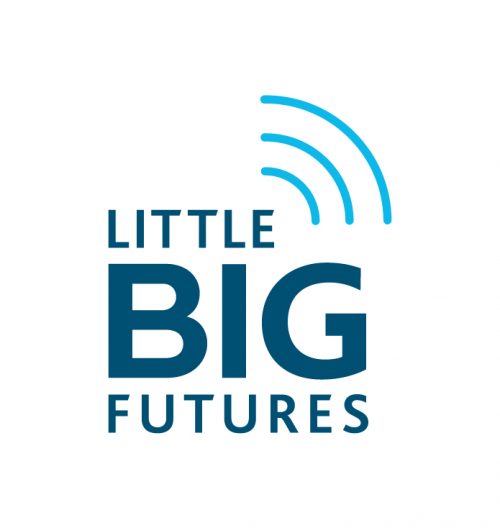 Last week at the Consumer Electronics Show in Las Vegas, Cisco and Hyundai Motor Company announced the production of a next-generation, hyperconnected car. Hyundai will feature this new in-vehicle network in their premium 2019 vehicles. They're exploring things like integration into Hyundai datacenters – giving access to real-time data. Connecting cars to city infrastructure – or the ability to 'communicate' with lights and parking meters.
In the UK too, CAV (connected autonomous vehicles) featured significantly in the Government's recent industrial strategy. Winners of the competition to create the infrastructure the UK will need to become a world leading location for this sector as it develops, were announced in October.
This week leading firms, Cisco and Cortexica Vision Systems, announced they are to join forces to develop an artificial intelligence system, which will help prevent safety risks in the workplace. The two companies have announced they are to work together on the trial project, which will be funded by the government agency Innovate UK, to reduce human error and improve productivity. The AI-SAFE (Autonomous Intelligent System for Assuring Safe working Environments) initiative will use video cameras mounted above workplace entrances and exits and artificial intelligence software to judge whether the correct headgear, eyewear and footwear equipment is being worn, as well as warn of any risks with contamination. A great example of IoT changing safety outcomes for everyone in those workplaces.

So how do we help to ensure young people in the UK see IoT as an exciting future and somewhere they can use their creativity and skills to build a career and make a real difference? We start by linking it to curriculum they know and understand – in maths, science, computing and design & technology. The resources include subject-specific investigations exploring IoT. No specific technology is needed to deliver these interactive and engaging activities.

Little Big Futures aims to make students aware of IoT and its potential. The 1 hour resources are a first introduction and will get the students 'crawling'; The 5 hour resources will get them 'walking' (or possibly even 'running'), whilst also allowing them the opportunity of obtaining a bronze CREST Award.

Learn more and see the current resources available here.

Tags: