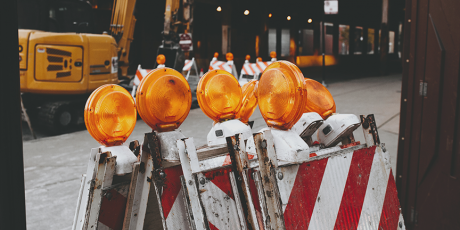 Innovation
Introducing AI-SAFE: a collaborative solution for worker safety
While overzealous health and safety regulations make an easy butt for workplace jokes, few would argue against the principle that underpins even the most imaginative of measures: the paramount importance of keeping people happy, healthy and safe while they're at work
It's a right enshrined in the law, and one honed in on by sloganeering, 'where there's a blame, there's a claim' law firms.
But, as the saying goes, accidents happen. They're an inevitable part of life, and the least we can do is work to prevent them.
Ensuring worker safety is even more critical in regulated industries where, in addition to the risk of harming individuals, there's the threat of non-compliance fines and productivity-stifling disruption if action is taken to pause or shut down projects.
Unsurprisingly, worker and workplace safety are considered by the vast majority of organisations to be absolutely critical programmes.
And yet, if you'll forgive me for repeating myself, accidents happen. Humans aren't infallible, and human error still accounts for too many incidents each year.
All of which begs the question: why not do more to reduce the impact of these errors, and improve safety in the process?
As a technologist, I find myself reshaping this question in my mind: how can we apply technology to help reduce the frequency, and therefore impact, of these errors – and improve worker safety as a result?
It's with some pride, then, that I can announce a new Cisco partnership with Cortexica – one of the world's most exciting AI start-ups. We'll be working on autonomous monitoring system that assures safe working environments.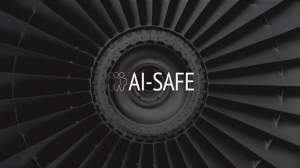 Called AI-SAFE, which stands for 'Automated Intelligent System for Assuring Safe Working Environments', the system will combine real-time video analysis with advanced algorithms and machine learning to ensure that employees are correctly kitted out with the safety gear they require.

It'll be able to match what an employee is wearing – including headgear, eyewear, footwear, and other PPE (or Personal Protection Equipment) – against pre-set rules of entering a work area. Any non-compliant or missing equipment will then be flagged up, and access to the work environment will be restricted until the person in question is properly equipped.

These kinds of checks are, of course, nothing new. But typically they're conducted by a person and, therefore, prone to human error. AI-SAFE aims to eliminate that issue in the most frictionless way possible.

Mounted above entry and exit points of working environments, the technology replaces the manual spot check system, and is applicable in any number of different instances: from operating theatres, to hardhat sites and IT dev labs.

The collaboration is being funded by Innovate UK, and fits with the commitments to tackling productivity that were outlined by the government in last year's Budget and Industrial Strategy announcements.

It's also representative of Cisco's on-going desire to collaborate – and prove the value of an open innovation approach.

We've written on this blog before about the importance of collaboration – and its vital role in our innovation ecosystem. Similarly, our five-pillared approach to innovation has at its heart the principles of partnership and co-development.

Working closely with a disruptive start-up like Cortexica on a solution for a very real world problem – and to deliver value for businesses and the UK as a whole as a result – is absolutely in line with this vision.

Tags: